About Zeneco Energy (Solar Company)
13 Manoa Rd, Budgewoi NSW 2262, Australia

0405338660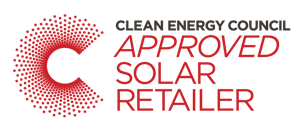 Zeneco Energy - Solar Panel Brands
Canadian Solar, Trina Solar, Q-cell, Seraphim
Zeneco Energy - Inverter Brands
Solaredge, Fronius, Zeversolar, Growatt
Solar Power
Hybrid Solar
Solar Hot Water
Off Grid Solar
Solar Maintenance/Upgrades
Commercial Solar installations
Read Zeneco Energy Customer Reviews
Wednesday 3rd June, 2020
Mitch from New South Wales
Could not be happier with the product and the service Definitely recommend
Wednesday 15th January, 2020
Janene Healey Meldrum from New South Wales
Amazing service, prompt and efficient. Nathan the owner explained and recommended what was needed to optimise our energy concerns. Cut our electrical bill so much!!
Tuesday 14th January, 2020
Paul Macey from New South Wales
Nathan did a fabulous job installing a 6.6kW system on our property. He made himself available after the install for any questions I had and the team conducted themselves extremely professionally, couldn't be happier.
Friday 10th January, 2020
Alicia Clare from New South Wales
Nathan installed a 7.26kw system that included a SolarEdge inverter at a great price and excellent workmanship highly recommended, even the after sales service was great.
Zeneco Energy Top Solar Service Locations