Is Zeneco Energy the best solar installer for you?
We've collected thousands of installer reviews to make sure your search for solar is safe & hassle-free.
Click 'Compare 3 Quotes' below to make sure that you're getting a good deal.
About Zeneco Energy (Solar Company)
13 Manoa Rd, Budgewoi NSW 2262, Australia

0405338660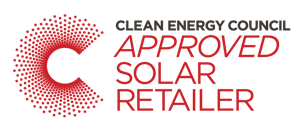 Zeneco Energy - Solar Panel Brands
Canadian Solar, Trina Solar, Q-cell, Seraphim
Zeneco Energy - Inverter Brands
Solaredge, Fronius, Zeversolar, Growatt
Solar Power
Hybrid Solar
Solar Hot Water
Off Grid Solar
Solar Maintenance/Upgrades
Commercial Solar installations
Read Zeneco Energy Customer Reviews
Thursday 20th August, 2020
Cath from New South Wales
Highly recommend Zeneco! Nathan and his team installed a great quality solar system (panels and inverter) at a great price. A quote was promptly supplied, questions answered, an installation date easily organised and they turned up on time and did the job with minimal impact. Nathan's flexible and open approach made it simple and fast. Great job!
Wednesday 5th August, 2020
Edenaimee from New South Wales
Just wanted to say .. thanks to Nathan and his team. We had lots of quotes for solar and with those quotes came lots of different stories and unprofessional bagging of everyone else in the industry ...finger pointing and confusing advice.. even push to purchase while being treated like a number and in a threatening motion. Nathan from the start was nothing but professional, honest and very informative in language a novice customer needs to make an informed decision. No push sales and very patient while we made our choice. There was no question asked that was not explained in detail without making us feel silly and the system installed was tailored to us to ensure we benefited at the highest level for the best price. Nathan and his team where On time and communication was excellent and an absolute pleasure to deal with in every facet. Install went without a glitch and they kept a very well maintained job site. We couldn't be happier or recommend enough . Shop local and trust that Nathan and his team are your best choice For solar on your home. Thanks Nathan ... it was a pleasure from start to finish
Saturday 1st August, 2020
Nick Karas from New South Wales
Nathan and the team are awesome - everything they promise is delivered. No fuss no lies, professional in all facets .. couldn't recommend enough ! If your looking for solar solution for your home - don't waste your time with people that are only interested in your cash - talk to Nathan at zeneco you will be treated like a human , It was an absolute pleasure and I am so happy we chose them as our solar installer .. Thank you Nathan and your team
Wednesday 29th July, 2020
Rod Edson from New South Wales
The team at Zeneco Energy were very easy to work with from Nathan the owner quoting a good price on the system I was after and offering lots of advice and answering any questions I had. To the team of 4 that installed the system. The guys turned up at the time they said and worked non stopped till the system was up and running. The guys went above and beyond buy inspecting all my tiles while they were up on the roof and replaced 3 for me, I can no longer get up on my roof. I am very hapy with the install and the results we are getting from the system. The system is 6.6kw with 20 Qcell panels and a 6kw Solaredge inverter which allows for expansion with further panels if I need them. Well done Zeneco Energy
Wednesday 22nd July, 2020
Rod and Julie Woods from New South Wales
Professional friendly helpful service.
Tuesday 23rd June, 2020
Michael Hedges from New South Wales
Great team, good communication on time, finished early, cleaned up, answered any questions would highly recommend these guys
Wednesday 10th June, 2020
Debra Stevens from New South Wales
Nathan and the team were very friendly, efficient and professional. I am very happy with the service provided and the work done.
Wednesday 10th June, 2020
Steve from New South Wales
Nathan has been very patient with me as he explained the pro's and con's of different variations of solar systems available. He politely and quickly replied to every query I requested from him. He organised installation of the selected system at Port Stephens within a week of receiving my deposit. His team had the system installed and operating in one day, cleaned up the site at the end of the day and then helped me with my smartphone monitoring of my 6.6kw system. Nathan also organised the replacement of my old meter to support the solar feed into the state electricity grid. All in all, I couldn't recommend Zeneco Energy and their team highly enough.
Wednesday 3rd June, 2020
Mitch from New South Wales
Could not be happier with the product and the service Definitely recommend
Thursday 14th May, 2020
Lesley Mee from New South Wales
Very helpful and professional organisation, reliable service. Always available for communication and readily managed our questions and concerns.
Wednesday 13th May, 2020
Michael Carr from New South Wales
and are extremely happy we did. The information and expertise provided by Nathan was more detailed and we felt more honest than other installers. The quote was better and they provided a better inverter and panels. The contact from Nathan was spot on and friendly. The installation team were great; professional and efficient - they even cleaned up thoroughly before they left, which is not a common thing these days. We think that Zeneco are the top Solar Team in the trade. Many thanks to Nathan and the Team. Mike and Rob
Thursday 7th May, 2020
Jamie Donnelly from New South Wales
Very efficient and well working team. No hassles and easy installation
Thursday 7th May, 2020
Cherie Sliney from New South Wales
It is pleasing to know that here is a company that communicates as to what options you have and commits to an installation date together with practical advice and if there are any delays Nathan is quick to advise. Highly recommended.
Wednesday 15th January, 2020
Janene Healey Meldrum from New South Wales
Amazing service, prompt and efficient. Nathan the owner explained and recommended what was needed to optimise our energy concerns. Cut our electrical bill so much!!
Tuesday 14th January, 2020
Paul Macey from New South Wales
Nathan did a fabulous job installing a 6.6kW system on our property. He made himself available after the install for any questions I had and the team conducted themselves extremely professionally, couldn't be happier.
Friday 10th January, 2020
Alicia Clare from New South Wales
Nathan installed a 7.26kw system that included a SolarEdge inverter at a great price and excellent workmanship highly recommended, even the after sales service was great.
Zeneco Energy Top Solar Service Locations