Is ZEN Energy the best solar installer for you?
We've collected thousands of installer reviews to make sure your search for solar is safe & hassle-free.
Click 'Compare 3 Quotes' below to make sure that you're getting a good deal.
About ZEN Energy (Solar Company)
Level 2, TAFE SA Building, 1284 South Road

1300936466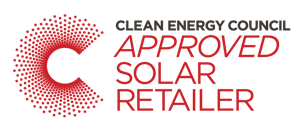 ZEN Energy is a proudly Australian renewable energy retailer committed to making electricity affordable, simple and sustainable. ZEN Energy is a proudly South Australian renewable energy company founded in 2004. We have installed over 30,000 energy systems across Australia and supply retail electricity to the South Australian Government, Foodland, Electrolux and the City of Adelaide.
ZEN Energy - Solar Panel Brands
Trina
ZEN Energy - Inverter Brands
Fronius, GoodWe, SolarEdge
ZEN Energy - Solar Battery Brands
LG Chem, Tesla
Solar Power
Hybrid Solar
Solar Hot Water
Off Grid Solar
Solar Maintenance/Upgrades
Commercial Solar installations
Read ZEN Energy Customer Reviews
Tuesday 1st September, 2020
Frank from South Australia
Good advice choosing a great system. Has already reduced our energy bill to zero for a power hungry family of 5. It has increased our awareness of our power consumption and it's impact
Tuesday 1st September, 2020
David Dowling from South Australia
Installed 4.9KW System -accepted advice re Size ,materials and setup. All proved to be excellent which which has delivered the results forecast by the Zen consultant. Installation was completed on time and the contractor provided worthwhile advice on care etc. After 17 months my total outlay for power is Nil in fact in credit of $83.00
Tuesday 1st September, 2020
Lorraine from South Australia
We had a 6.6kw system installed on our newly built home earlier this year, having used Zen solar on our previous house. Again excellent service throughout the process. Great result with substantially reduced power bill through winter, anticipate with a full summer to be well in credit.
Tuesday 1st September, 2020
Ron from South Australia
I have had two installations from Zen. Process was simple and within timeframe quoted. I have had my first system for 8-9 years and has never faltered, the second system replaced a cheap rubbish system. I replaced it with a ZEN system because of my dealings with them previously. The panel installation was efficient and done well. I have never had any issues with this company.
Tuesday 1st September, 2020
Anthony from South Australia
Excellent help in planning what I wanted - 7.44kW system across the east & west sections of my roof with battery storage. Installed over a couple of days with no hassles - installers where excellent & got the panels up in the most visually pleasing configuration. Very reliable equipment so far - has smashed my bills by at least 80%. Highly recommend ZEN as a company to deliver a quality product with good people involved
Tuesday 1st September, 2020
Craig from South Australia
I had a solar and battery system installed by Zen energy back in June. Excellent communication and even better install quality. The process was a breeze even under COVID conditions.
Tuesday 28th July, 2020
william nisbet from South Australia
Thankyou to everyone from zen energy from the sales to Samantha at reception naterley for bookings to the accounts for payment not forgetting the installation team What a pleasure to have purchased top quality solar panels for my daughter Samantha house present My 50 zen energy solar panels with 30 hotwater tubes have been fantastic and still are even after over 10 years are still creating mega energy to return to the grid If you want quality solar panels chose zen
Tuesday 3rd March, 2020
Dos from South Australia
After paying slot for electricity in SA, I decided to get solar panel. When I do my research, there are so many companies in the market, all advertising 6.6kwh system for 3000$ kind of advertisement. But is it worth it? How long it will last? What's the reputation of the company? So an and so on... And interestingly, I found lots of companies like that will be either bankrupt in short time or won't pickup your phone if you got problems... One occasion I heard about Zen energy, and I tried to contact them after I did my homework about this company. Sam Riley is an excellent operation manager and I was so lucky to have him to make my decision to choose what system I should install onto my roof. He explained many things about Solar energy and what is benifits and shortness about each plan. I choose to install 9.82kwh solar panels with 8.2kwh Fronius inverter, so in sunny day I could have stable 5.5kwh feed in and extra 3 khw free energy to use daily (because my house is single phase). Because I am using same company to pay my electricity and gas bill, it benefits me to use extra credit to payoff my gas bill plus there are about 3khw daily free solar energy to use. So I have changed my life style a bit, doing lots of laundry in day time and so other power consumption. Since, I haven't pay any electricity or gas bill so far, and I found even cloudy days, this massive solar panels could produce enough electricity which might help me to reduce winter electricity bills. Plus this company has excellent customer service and I am very happy to choose them. To create Smart future , you have to make smart decision, and choosing Zen energy with solar system is one of the smart decision I have made!
Thursday 30th January, 2020
Dehane Fletcher from South Australia
Zen installed a battery and panel system. Highly recommend. They are efficient with their planning and installation. Peter (admin/sales) had a great deal of knowledge and offered guidance through the various application processes. Jarrad (installer) did a great job with installation and setting up the Telsa App.
Thursday 19th December, 2019
Ryan Remillard from South Australia
Great experience from start to finish, excellent breakdown detailing costs, generation and simple payback times. Competitive pricing but a really high level of service and after care. Definitely recommend.
Thursday 19th December, 2019
Graham Lee from South Australia
We first installed a 3.2kW system two years ago, and subsequently added a further 3.8kW system last month. We initially chose ZEN because they were local, and had been actively involved in Research and Development in this field for many years. Our experience on both occasions, from the initial contact to the final outcome, was very positive, and had progressed smoothly and without delay. It was also re-assuring that the same electrician installed both systems, despite the two year gap. Based on our experience, we certainly highly recommend ZEN for your consideration.
Wednesday 18th December, 2019
Dean Jones from South Australia
I bought my solar panel system through ZEN as part of a company offer. Even before any discounts I believe their price was competitive against other systems of similar quality. The sales staff are knowledgeable, they offered quality equipment and are helpful over the phone. No problem to compare a few different system offers. After the normal delays with Ausgrid for approval, the installation was completed quickly and to a high standard. The installation contractor used in my area was professional and proud to do a quality installation.
Wednesday 27th November, 2019
John Auld from South Australia
Zen Energy were very professional in all dealings with the installation of our TESLA Powerwall 2 battery...actual installation was completed in 7 hours with minimal interruption - Overall very pleased with total procedure - Strongly recommend Zen Energy !
Thursday 21st November, 2019
Nora from South Australia
Zen was recommended to us by friends and we couldn't be happier. Dealing with Zen and their contractors was a seamless and positive experience from start to finish. They were completely professional and well informed about their business. We are delighted with the quality of our Zen solar system and the price we paid, but mostly the fact the whole experience was positive and completely stress free for us.
Wednesday 20th November, 2019
Aaron Keatley from South Australia
Efficient quote procedure, helpful and friendly staff, good communication, great installers and they cleaned up thoroughly. Would recommend them!
Wednesday 20th November, 2019
Ken Bode from South Australia
Just added to our already existing Zen panels. Very happy with the prompt and efficient service
Wednesday 13th November, 2019
Rosa V from South Australia
Wonderful, efficient service from the sales staff, to the installers to the receptionist. Strongly recommend using this company, quality products and quality workmanship.
Wednesday 13th November, 2019
Linda Sullivan from South Australia
Very satisfied. The whole team was very supportive. The quote was very reasonable.
Wednesday 13th November, 2019
Gavin Chambers from South Australia
If you are looking for a quote and a very good customer service experience, then I highly recommend Zen Energy. I dealt with Seth Singh and he always answered my questions and followed up on time. It was a pleasure to deal with Zen Energy and its staff!
Wednesday 6th November, 2019
Lily Waterhouse from South Australia
ZEN Energy installed a solar system at our family home. Their service was second to none and we haven't had a single issue. Competitively priced and a reputable company - nice to know there are solar providers out there you can actually trust. Couldn't recommend more!
Tuesday 29th October, 2019
James Worladge from South Australia
ovely to work with a solar installer I can trust. Not the cheapest but great quality products, no BS and their team really do know their solar!
Tuesday 29th October, 2019
Rob from South Australia
Very happy with Zen installation of solar and battery system.
Tuesday 22nd October, 2019
Barbara Eitzen from South Australia
Positive experience from start to finish. Very efficient and professional service. Highly recommend.
Tuesday 22nd October, 2019
Arthur from South Australia
This is the second system installed by Zen, the first experience was really good in the way the system was installed by the solar techs. Never had a problem to this day. I moved and had a system installed by a bunch of cowboys who shall remain nameless, the cheap inverter packed in after about 5 years, the quality of the roof work was really rough. I decided to replace the whole thing and chose ZEN to carry out the work, from the start the person who took my call to the guys who installed the system were really professional. I now have a product working really well, a quality inverter used instead of the rubbish installed by a firm which has long gone and I know why.
Tuesday 22nd October, 2019
Danielle Johnstone from South Australia
Excellent company to deal with. Very happy with our solar panel system.
Tuesday 15th October, 2019
Brenkley Ross from South Australia
Zen Energy made buying solar a pleasure. Once signed up, Zen's people were proactive in keeping me informed of the process involved through installation to initiating the system and informing grid network and retailer; all those things I had no idea about.
Tuesday 23rd October, 2018
Andrew Herczeg from South Australia
Very thorough and prompt response. Anosh was highly professional and helpful.
Tuesday 24th October, 2017
sonya harris from South Australia
very prompt and efficient service from Anna at ZEN.You made the process very simple and offered good advice Thank you
Tuesday 24th October, 2017
richard hudson from South Australia
so far my experience with Zen Energy has been great Anna has been very informative and all has gone very smoothly Lets hope that this continues through installation and for many years to come
Tuesday 27th June, 2017
Paul Trim from South Australia
So far so good, I have been dealing with Anna from Zen throughout the quote and she has always been very helpful and efficient at answering any questions we have had. I hope the install and usage goes as smoothly as the quote process.
Friday 16th June, 2017
matt Sandercock from South Australia
Outstanding, professional, efficient service along with clear and thorough explanation of all aspects of the process. I would absolutely recommend ZEN.
Tuesday 30th October, 2012
Brian & Elaine Macdonald from South Australia
We decided to go with ZEN because we had been to several other places but ZEN seemed to really help us to know all about solar power.
Tuesday 23rd October, 2012
ELP from South Australia
Somebody suggested I contact Zen for my solar requirements.I did and recieved excellent communication and advise on what products would be suitable for my situation. I more or less told them what I wanted and they fine tuned it.They did not try to sell me something I did not want. Quality of components and instalation. No visible wires (unlike other brands of solar I have seen). After sales advice availabe, although not required by me. No more electricity bills. Just awsome. A little more expensive than other brands, but you get what you pay for - so worth it.
Thursday 20th January, 2011
Juan & Margaret Hooper from South Australia
I am positive this will prove to be a smart investment and a key asset for our house should we ever wish to sell in the future.
Tuesday 9th November, 2010
Adam from South Australia
ZEN have been helpful in answering any questions I have had along my home solar journey. They have given such prompt service – there has just no problems at all.
*Please note that supplier ratings, reviews, and opinions shared on yoursolarquotes.com.au are the opinions of the reviewers alone and do not reflect the views or opinions of Your Solar Quotes. Read more at our Terms & Conditions under 'Installer Reviews.'
ZEN Energy Top Solar Service Locations