About ZEN Energy (Solar Company)
Level 2, TAFE SA Building, 1284 South Road

1300936466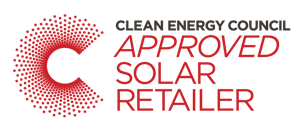 Solar Power
Hybrid Solar
Solar Hot Water
Off Grid Solar
Solar Maintenance/Upgrades
Commercial Solar installations
Read ZEN Energy Customer Reviews
Tuesday 3rd March, 2020
Dos from South Australia
After paying slot for electricity in SA, I decided to get solar panel. When I do my research, there are so many companies in the market, all advertising 6.6kwh system for 3000$ kind of advertisement. But is it worth it? How long it will last? What's the reputation of the company? So an and so on... And interestingly, I found lots of companies like that will be either bankrupt in short time or won't pickup your phone if you got problems... One occasion I heard about Zen energy, and I tried to contact them after I did my homework about this company. Sam Riley is an excellent operation manager and I was so lucky to have him to make my decision to choose what system I should install onto my roof. He explained many things about Solar energy and what is benifits and shortness about each plan. I choose to install 9.82kwh solar panels with 8.2kwh Fronius inverter, so in sunny day I could have stable 5.5kwh feed in and extra 3 khw free energy to use daily (because my house is single phase). Because I am using same company to pay my electricity and gas bill, it benefits me to use extra credit to payoff my gas bill plus there are about 3khw daily free solar energy to use. So I have changed my life style a bit, doing lots of laundry in day time and so other power consumption. Since, I haven't pay any electricity or gas bill so far, and I found even cloudy days, this massive solar panels could produce enough electricity which might help me to reduce winter electricity bills. Plus this company has excellent customer service and I am very happy to choose them. To create Smart future , you have to make smart decision, and choosing Zen energy with solar system is one of the smart decision I have made!
Thursday 30th January, 2020
Dehane Fletcher from South Australia
Zen installed a battery and panel system. Highly recommend. They are efficient with their planning and installation. Peter (admin/sales) had a great deal of knowledge and offered guidance through the various application processes. Jarrad (installer) did a great job with installation and setting up the Telsa App.
Tuesday 30th October, 2012
Brian & Elaine Macdonald from South Australia
We decided to go with ZEN because we had been to several other places but ZEN seemed to really help us to know all about solar power.
Thursday 20th January, 2011
Juan & Margaret Hooper from South Australia
I am positive this will prove to be a smart investment and a key asset for our house should we ever wish to sell in the future.
Tuesday 9th November, 2010
Adam from South Australia
ZEN have been helpful in answering any questions I have had along my home solar journey. They have given such prompt service – there has just no problems at all.
*Please note that supplier ratings, reviews, and opinions shared on yoursolarquotes.com.au are the opinions of the reviewers alone and do not reflect the views or opinions of Your Solar Quotes. Read more at our Terms & Conditions under 'Installer Reviews.'
ZEN Energy Top Solar Service Locations