Is Yuma Energy the best solar installer for you?
We've collected thousands of installer reviews to make sure your search for solar is safe & hassle-free.
Click 'Compare 3 Quotes' below to make sure that you're getting a good deal.
About Yuma Energy (Solar Company)
28 Burnside Rd, Ormeau QLD 4208, Australia

0730904691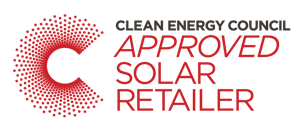 We are a fully accredited solar retail company that utilises only in house installers. We care greatly about our customer's satisfaction which is why we will only ever sell and install gear that we know and trust.
Yuma Energy - Solar Panel Brands
REC Seraphim Powerwave Jinko Qcell Canadian
Yuma Energy - Inverter Brands
Fronius Sungrow Enphase
Solar Power
Hybrid Solar
Solar Hot Water
Off Grid Solar
Solar Maintenance/Upgrades
Commercial Solar installations
Read Yuma Energy Customer Reviews
Wednesday 2nd June, 2021
Jack Heather from Queensland
Maintained contact with me throughout the entire process and very accommodating when timelines where interrupted requiring rescheduling. Thanks fellas
Monday 17th May, 2021
Denise Walker from Queensland
I wanted to take this opportunity to not only review Yuma Energy, but to highly recommend them to anyone looking to make the change to solar power, or to repair or upgrade and existing installation. I'd like to think that I do my research, and I hope people can benefit from that. I was referred to Yuma Energy by my son, actually. He's done work for them as an iT support technician and thinks very highly of the proprietors, Fraser and James. I will admit to being tempted to take advantage of some of the "incredible" offers being made my some of these pop-up "solar experts." Fraser helped to elucidate why local professionals with a proven history in solar and electrical repair in southern Queensland, who actually hire and deploy their own electricians and installers, are a superior choice to betting on a pop-up solar energy provider than would likely use subcontractors. That was quite a sentence, but this is a big investment, and you want to know that your solar providers will actually be there in 10 or 15 years to service the warranty contract. I feel confident that Yuma will. The installation was completed in 4 hours, much to my satisfaction and on the day that was scheduled. Reece ran the show that day and made sure I understood what was done, and what would need to be done to complete the switch. I am completely satisfied with the service and the friendliness and efficiency of everyone I dealt with at Yuma made the whole thing a pleasant experience."
Monday 10th May, 2021
Susan Rice from Queensland
We recently had the pleasure of dealing with the guys from Yuma Energy. The move to install Solar takes quite some consideration and after an amount of research involving countless phone conversations and Googling, we settled upon Yuma Energy to be the company we would go with. And very pleased we did. Nothing was too much trouble, every query responded to in a timely and friendly manner and the final process of the installation was managed with a minimum of fuss. Much appreciation to one and all. Thanks!
Monday 10th May, 2021
Jeremy Williams from Queensland
Yuma energy were amazing to deal with. They fitted us in straight away and our time frame. Nothing was a drama, their sales team down to their install team were polite and professional. Yuma designed the perfect system to cater for our needs and requirements. Since our system has been installed we haven't received a power bill rather a credit. Anyone interested in going solar I would recommend Yuma Energy.
Tuesday 4th May, 2021
Donna Conlon from Queensland
Smooth process clear information sharing great workers thoughtful and understanding from start to finish
Tuesday 4th May, 2021
Pete from Queensland
I loved dealing with James and didn't need to ask him to improve his offer quote for a 6.6 kw solar system on my roof in the Caboolture area, north of Brisbane. From the gathering of a good number of quotes, through the learning process of what I needed and how everything worked, to the final signing of the contract, James answered every question to my confident satisfaction. I believe I got the best deal with the best product at the best price and I am expecting that the follow through service will be there for a long time. 03.05.2021. I am adding to my review of 10 months ago because I have found the follow up service so good. As expected, I have had an excellent system fitted along with great advice on how to benefit from having a good solar system. Now 10 months later, I am receiving clear concise information on how to improve the rewards I am receiving from the use of the solar system. James is very understanding and provides all that he said he would when I was choosing a system and provider. I have found James and Yuma Energy the best and I am so glad I found them and used their services. Peter
Monday 3rd May, 2021
David McLennan from Queensland
Fast professional quotation, ready to answer all my many questions, super friendly, the installers were friendly thorough, informative, and explained everything they were going to do. I would recommend Yuma without hesitation.
Monday 3rd May, 2021
Eunice Del Rosario from Queensland
Gathered quotes at the start of our solar quest and Yuma came up the best. Got a 6.6kw system (18 panels) with a hot water system. Installation was quick and easy. No issues at this point. Would recommend to others.
Tuesday 9th March, 2021
Tom Stokes from Queensland
I would like to thank Dan Lamond of Yuma Energy for his help in my quoting process. Despite my deciding to go with a different product and provider, I can not commend Dan highly enough for his efforts and professionalism.
Monday 8th March, 2021
Bob Whiting from Queensland
Recently, the installation of a custom designed solar system was completed at our Karalee home. It was done by Yuma Energy and we are absolutely delighted with all aspects of their business with us. Their initial advice and planning was thorough and clearly presented; the products they use are of top quality, and the installation process was seamless and wonderfully neat and attractive. I am very impressed by their attention to detail and to Yuma Energy's superior post installation follow up and after care service. For anyone looking for a reputable Solar Energy provider I highly recommend Yuma Energy. You will receive value for money and "bang for your buck" on top of their top class service.
Tuesday 16th February, 2021
darcy ward from Queensland
Great service, really happy with Fraser and his team. Kept me in the loop with install and connection procedure. When box was disconnected to be upgraded to smart metre Fraser called just to confirm as he had been notified of the service turning off which I thought was really great follow up service and great to see how fast they are on the phone ready to troubleshoot if you ever do get any issues. Highly recommend.
Monday 15th February, 2021
Adrian Smith from Queensland
Great small business, with competitive rates and proactive service. There are some cowboys out there in this industry but I found Yuma good to deal with and were able to answer all my technical questions. We had rain delays for the initial installation, but thankfully Yuma were able to turn around the following week and get the install done before the Christmas break. Happy customer.
Wednesday 10th February, 2021
Jeff from Queensland
The Yuma Energy team are very professional to deal with, they seem to genuinely care about delivering great customer service and the monitoring of the system is an added bonus.
Tuesday 9th February, 2021
Andrew Grace from Queensland
Great experience from start to finish. Yuma Energy were a pleasure to deal with. The installation went smoothly and the team were able to answer any questions and kept me informed during the process. We have dog's, so keeping the gates shut is important and they complied. I'd highly recommend Yuma Energy for Solar installation. Andrew
Tuesday 9th February, 2021
Bruce Smirh from Queensland
I have no hesitation in recommending Yuma Energy to anyone considering a solar energy system. From the Sales Team through to the Installation Crew, everything was completed with the upmost of professionalism. Pricing also appears consistent with the quality of the system and ongoing support. I'm looking forward to my future association with Yuma Energy.
Tuesday 12th January, 2021
Charles Fisher from Queensland
Very professional and respond rapidly with questions we had. Wayne was very helpful and professional with initial Enquiries and the team that installed the panels were friendly and professional. It is refreshing to deal with a company that listens to your questions and responds promptly. Overall a good experience. We would recommend Yuma to our friends without hesitation.
Wednesday 6th January, 2021
Mac C from Queensland
The entire process was seamless- from getting quotes and signing agreement (c/o Wayne) to scheduling (c/o Estefania) to installation. For context, my hubby and I each obtained 3 different quotes from different providers. Yuma offered best value for money. I was also quite impressed with the honesty. They aren't trying to up sell but instead offer best option possible. Also, the guys who showed up on the day of installation were on time, professional and finished, as promised, on time. As I said, seamless. The only thing remaining for us is to find the best energy provider in terms of solar rates (which of course is not Yuma's problem).
Wednesday 9th December, 2020
Mandy Lewis from Queensland
Professional and timely install. System performing well and great customer service from Wayne.
Wednesday 18th November, 2020
Kahn Quinlan from Queensland
Great timing! So much faster install than any other quotes I got. Fraser rang me and actually talked to me like I was a person not a dollar sign. Problems at first were COMPLETELY due to essential. My system is currently returning on average (after 4 months) about 40% on my investment. Would recommend these guys to anyone. Champions of their art, and I for one am glad they decided to start a solar company.
Tuesday 20th October, 2020
Phil Miller from Queensland
In the minefield that is the Solar Energy market, Yuma Energy was a refreshing, low pressure Sales Team. I dealt with Helen Richmond who explained everything to me clearly & precisely. Yuma offered a quality Inverter and panel package, with excellent warranty options. The installation team turned up on time and had my system up & running in half a day. An easy to follow phone app keeps me informed about how my system is running on a daily basis. Overall, a well priced and efficient system with great warranties and service so far, very happy with the total package. :-)
Wednesday 14th October, 2020
Alex Andrew from Queensland
After researching for months on solar for our property we found Yuma Energy. We were after a company that provided sales, installation and after install monitoring/support. Fraser and the team at Yuma don't use sub-contractors or labourers. Being an electrican himself, Fraser understands the install process front to back and has the ability to explain technical aspects of solar systems in away thast easy to understand. We opted for 2x 5kw sungrow inverters with 19x330w panels on each inverter. In the early weeks of our system we have seen substantial savings not only with the perfomance of the panels but also with Yuma energys advice on how to maximise our properties energy efficiency. We have also opted for the 3rd party monitoring system so we can see exactly how our energy is being used. Our savings are predicted to be enough to cover not only our electric bill but also our gas and still receive a credit. The installation process was quick, effecient, clean and most importantly safe. the installers took the time to be thorough with install and involved us in every decision. I highly recommend Yuma energy and will be recommending their services to all.
Wednesday 7th October, 2020
Malcolm Mittra from Queensland
I chose Yuma Energy for their professional, friendly and prompt service during the whole process. Wayne and Fraser took very good care of my solar needs and constantly replied to my queries and got my solar installation done in 2 days from payment. I understand that is not always the case but it shows the commitment to customer satisfaction. Yuma was not the cheapest option but was definitely the ' bang for buck' option out there. The installation staff were very prompt, efficient and cleaned up after themselves. Excellent service, friendly service, Repeat business service. Cheers guys !
Thursday 13th August, 2020
Ian from Queensland
Very easy from inception to completion. I was fully informed of everything that was happening and supplied the top of the market Solar panels, inverter and logistics at a reasonable price. I can even sit at my computer and watch how much money I am making from solar input, or how many watts I am using which is a valuable tool. Installation of a 9.2 kw system took only half a day and the installers were very informative and professional. After sales service has been especially good and I must thank Fraser and Wayne for their valuable time and input into this project. I would highly recommend Yuma energy to anyone contemplating Solar.
Wednesday 5th August, 2020
Richard Bavister from Queensland
Incredibly friendly and helpful sales assistant answered all my tedious questions and was always willing to help
Wednesday 29th July, 2020
David Jolly from Queensland
I had the team at Yuma install a 19.6kw system for me in Hope Island. The sales process was seamless and the installation went off without a hitch. Enjoying the power of the Sun. Thanks guys, would highly recommend.
Sunday 19th July, 2020
Graeme Hobbs from Queensland
Fraser and the Yuma team provided us with excellent pre and post sale service and I highly recommend them. We recently had a 10.56Kw system installed. During the process we did a lot of research to determine what components we wanted and which company we would go with. Numerous technical questions were asked, all of which they were able to answer with easy. Customizing the system to our needs was not a problem and the installation was quick and efficient. If you're a details person and want to know exactly how your system is performing then check out the Solar Analytics option.
Thursday 16th July, 2020
Zac Afeaki from Queensland
Our new system is great. We dealt with Fraser from Yuma Energy and he was fantastic through the entire process and even after installation. We had a minor issue after it was installed, though Yuma identified it and fixed it without hassle and in quick time. Our experience has been great and we have already passed their details on to friends and colleagues looking at installing solar. Hit up Yuma Energy, you will not be disapointed. Fantastic price and even better service.
Wednesday 15th July, 2020
Cecilie Larsen from Queensland
Very happy with Yuma Energy! We got a 6.6kw system installed and James was great during the whole process. From quote to installation and follow up, the service and communication was great. Would definitely recommend these guys for solar.
Tuesday 14th July, 2020
Lyn Price from Queensland
Great company,very easy to work with.Great value for money
Sunday 12th July, 2020
William Tomkinson from Queensland
James is a great guy. No pressure. No sales pitches. Just facts and experience. We had a couple of weird glitches and more often then not, James it fixed before i even inform him. Well done guys.
Wednesday 17th June, 2020
Pete from Queensland
I loved dealing with James and didn't need to ask him to improve his offer quote for a 6.6 kw solar system on my roof in the Caboolture area, north of Brisbane. From the gathering of a good number of quotes, through the learning process of what I needed and how everything worked, to the final signing of the contract, James answered every question to my confident satisfaction. I believe I got the best deal with the best product at the best price and I am expecting that the follow through service will be there for a long time.
Wednesday 10th June, 2020
Tony Lane from Queensland
Good price for quality equipment, install fast and easy. Great people to deal with - friendly and responsive. A happy customer here!
Thursday 7th May, 2020
Stephen Montgomery from Queensland
The YUMA Energy experience was positive from start to finish. From the initial contact with Fraser who answered all questions and explained the process thoroughly, through to the installation day, the attention to detail and professionalism was evident. I would recommend Yuma Energy to anyone looking to install solar energy.
Wednesday 6th May, 2020
Stephen Cran from Queensland
quote received 6.6kw system with 5kw inverter, very well set out all detail were correct, installed next day after approval, no broken concrete roof tiles, 166 KWH produced since install was completed late afternoon 15 april noon 23 april
Wednesday 6th May, 2020
Shenaed Bliss from Queensland
We were looked after by James who was extremely helpful and very friendly. He offered various options based on our needs and provided non biased advice, and was able to answer all our questions. James was enthusiastic and proactive in finding the best solution for us without the high pressure 'sales' push. In the end Yuma was able to offer the best option for us. The installation team was also very efficient and friendly. Overall we have been very happy with our experience with Yuma Energy, and wouldn't hesitate to recommend them to family and friends.
Wednesday 6th May, 2020
Hugh Skidmore from Queensland
Great company to deal with our solar panels where installed only a couple of days after contacting them.We just received our first Quarter bill since getting solar and where amazed instead of receiving an electricity bill we actually got $1 credit back.
Thursday 30th April, 2020
Mel W from Queensland
Impressive customer service! Was amazed at how quickly they would respond to my questions (via email and phone) and how fast I was able to have my solar system installed. Highly recommend!
Wednesday 8th April, 2020
Shane S from Queensland
Can't rate the boys at Yuma Energy highly enough. Made the whole process from finance to installation easy and painless and to top it off managed to have it all sorted and installed within a few days. Prices were very competitive. Will recommend them to other people in the future.
Thursday 12th March, 2020
Dave Walker from Queensland
I can't say enough about how professional and efficient these guys are. I wish I had reviewed them earlier. James and Fraser installed a 6.6kw system for us over a year ago. They arrived on-time and were very courteous. The system was up a lot quicker than I expected, and Fraser took the time to explain how the monitoring system worked, and roughly what sort of savings I could expect. The system has performed flawlessly since installation and the savings were even better than i was led to believe. Where once we were paying between $1500 and $1800 a quarter, we're now down to between $400 and $600!!! I feel like we have some semblance of control over the once outrageous electricity bills. I cannot recommend the highly enough, but hope this was a good attempt. Thanks, guys :)
Sunday 15th September, 2019
Rebecca Ramsey from New South Wales
Fraser and the crew at Yuma Energy were amazing and so easy to deal with. 10/10 for communication and price was extremely fair for the 6.6kw system that was installed on our property. The guys took extreme care with out house and the follow up afterwards was amazing. Definitely recommend Yuma Energy for solar 100%. Thanks guys!
Monday 9th September, 2019
Leo Donaldson from Queensland
Yuma Energy has been awesome to deal with right from the get go. James was fantastic and explained the ins and outs of solar and the install team were very friendly and professional.
Wednesday 28th August, 2019
Tammy Oakden from Queensland
Fraaer, James and team at YUMA ENERGY solar are amazing. They were incredibly professional and helpful.
*Please note that supplier ratings, reviews, and opinions shared on yoursolarquotes.com.au are the opinions of the reviewers alone and do not reflect the views or opinions of Your Solar Quotes. Read more at our Terms & Conditions under 'Installer Reviews.'
Yuma Energy Top Solar Service Locations