Is Yuma Energy the best solar installer for you?
We've collected thousands of installer reviews to make sure your search for solar is safe & hassle-free.
Click 'Compare 3 Quotes' below to make sure that you're getting a good deal.
About Yuma Energy (Solar Company)
28 Burnside Rd, Ormeau QLD 4208, Australia

0448866564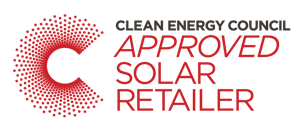 We are a fully accredited solar retail company that utilises only in house installers. We care greatly about our customer's satisfaction which is why we will only ever sell and install gear that we know and trust.
Yuma Energy - Solar Panel Brands
REC Seraphim Powerwave Jinko Qcell Canadian
Yuma Energy - Inverter Brands
Fronius Sungrow Enphase
Solar Power
Hybrid Solar
Solar Hot Water
Off Grid Solar
Solar Maintenance/Upgrades
Commercial Solar installations
Read Yuma Energy Customer Reviews
Thursday 13th August, 2020
Ian from Queensland
Very easy from inception to completion. I was fully informed of everything that was happening and supplied the top of the market Solar panels, inverter and logistics at a reasonable price. I can even sit at my computer and watch how much money I am making from solar input, or how many watts I am using which is a valuable tool. Installation of a 9.2 kw system took only half a day and the installers were very informative and professional. After sales service has been especially good and I must thank Fraser and Wayne for their valuable time and input into this project. I would highly recommend Yuma energy to anyone contemplating Solar.
Wednesday 5th August, 2020
Richard Bavister from Queensland
Incredibly friendly and helpful sales assistant answered all my tedious questions and was always willing to help
Wednesday 29th July, 2020
David Jolly from Queensland
I had the team at Yuma install a 19.6kw system for me in Hope Island. The sales process was seamless and the installation went off without a hitch. Enjoying the power of the Sun. Thanks guys, would highly recommend.
Sunday 19th July, 2020
Graeme Hobbs from Queensland
Fraser and the Yuma team provided us with excellent pre and post sale service and I highly recommend them. We recently had a 10.56Kw system installed. During the process we did a lot of research to determine what components we wanted and which company we would go with. Numerous technical questions were asked, all of which they were able to answer with easy. Customizing the system to our needs was not a problem and the installation was quick and efficient. If you're a details person and want to know exactly how your system is performing then check out the Solar Analytics option.
Thursday 16th July, 2020
Zac Afeaki from Queensland
Our new system is great. We dealt with Fraser from Yuma Energy and he was fantastic through the entire process and even after installation. We had a minor issue after it was installed, though Yuma identified it and fixed it without hassle and in quick time. Our experience has been great and we have already passed their details on to friends and colleagues looking at installing solar. Hit up Yuma Energy, you will not be disapointed. Fantastic price and even better service.
Wednesday 15th July, 2020
Cecilie Larsen from Queensland
Very happy with Yuma Energy! We got a 6.6kw system installed and James was great during the whole process. From quote to installation and follow up, the service and communication was great. Would definitely recommend these guys for solar.
Tuesday 14th July, 2020
Lyn Price from Queensland
Great company,very easy to work with.Great value for money
Sunday 12th July, 2020
William Tomkinson from Queensland
James is a great guy. No pressure. No sales pitches. Just facts and experience. We had a couple of weird glitches and more often then not, James it fixed before i even inform him. Well done guys.
Wednesday 17th June, 2020
Pete from Queensland
I loved dealing with James and didn't need to ask him to improve his offer quote for a 6.6 kw solar system on my roof in the Caboolture area, north of Brisbane. From the gathering of a good number of quotes, through the learning process of what I needed and how everything worked, to the final signing of the contract, James answered every question to my confident satisfaction. I believe I got the best deal with the best product at the best price and I am expecting that the follow through service will be there for a long time.
Wednesday 10th June, 2020
Tony Lane from Queensland
Good price for quality equipment, install fast and easy. Great people to deal with - friendly and responsive. A happy customer here!
Thursday 7th May, 2020
Stephen Montgomery from Queensland
The YUMA Energy experience was positive from start to finish. From the initial contact with Fraser who answered all questions and explained the process thoroughly, through to the installation day, the attention to detail and professionalism was evident. I would recommend Yuma Energy to anyone looking to install solar energy.
Wednesday 6th May, 2020
Shenaed Bliss from Queensland
We were looked after by James who was extremely helpful and very friendly. He offered various options based on our needs and provided non biased advice, and was able to answer all our questions. James was enthusiastic and proactive in finding the best solution for us without the high pressure 'sales' push. In the end Yuma was able to offer the best option for us. The installation team was also very efficient and friendly. Overall we have been very happy with our experience with Yuma Energy, and wouldn't hesitate to recommend them to family and friends.
Wednesday 6th May, 2020
Hugh Skidmore from Queensland
Great company to deal with our solar panels where installed only a couple of days after contacting them.We just received our first Quarter bill since getting solar and where amazed instead of receiving an electricity bill we actually got $1 credit back.
Wednesday 6th May, 2020
Stephen Cran from Queensland
quote received 6.6kw system with 5kw inverter, very well set out all detail were correct, installed next day after approval, no broken concrete roof tiles, 166 KWH produced since install was completed late afternoon 15 april noon 23 april
Thursday 30th April, 2020
Mel W from Queensland
Impressive customer service! Was amazed at how quickly they would respond to my questions (via email and phone) and how fast I was able to have my solar system installed. Highly recommend!
Wednesday 8th April, 2020
Shane S from Queensland
Can't rate the boys at Yuma Energy highly enough. Made the whole process from finance to installation easy and painless and to top it off managed to have it all sorted and installed within a few days. Prices were very competitive. Will recommend them to other people in the future.
Thursday 12th March, 2020
Dave Walker from Queensland
I can't say enough about how professional and efficient these guys are. I wish I had reviewed them earlier. James and Fraser installed a 6.6kw system for us over a year ago. They arrived on-time and were very courteous. The system was up a lot quicker than I expected, and Fraser took the time to explain how the monitoring system worked, and roughly what sort of savings I could expect. The system has performed flawlessly since installation and the savings were even better than i was led to believe. Where once we were paying between $1500 and $1800 a quarter, we're now down to between $400 and $600!!! I feel like we have some semblance of control over the once outrageous electricity bills. I cannot recommend the highly enough, but hope this was a good attempt. Thanks, guys :)
Sunday 15th September, 2019
Rebecca Ramsey from New South Wales
Fraser and the crew at Yuma Energy were amazing and so easy to deal with. 10/10 for communication and price was extremely fair for the 6.6kw system that was installed on our property. The guys took extreme care with out house and the follow up afterwards was amazing. Definitely recommend Yuma Energy for solar 100%. Thanks guys!
Monday 9th September, 2019
Leo Donaldson from Queensland
Yuma Energy has been awesome to deal with right from the get go. James was fantastic and explained the ins and outs of solar and the install team were very friendly and professional.
Wednesday 28th August, 2019
Tammy Oakden from Queensland
Fraaer, James and team at YUMA ENERGY solar are amazing. They were incredibly professional and helpful.
*Please note that supplier ratings, reviews, and opinions shared on yoursolarquotes.com.au are the opinions of the reviewers alone and do not reflect the views or opinions of Your Solar Quotes. Read more at our Terms & Conditions under 'Installer Reviews.'
Yuma Energy Top Solar Service Locations