Is Wholesale Solar Installers the best solar installer for you?
We've collected thousands of installer reviews to make sure your search for solar is safe & hassle-free.
Click 'Compare 3 Quotes' below to make sure that you're getting a good deal.
About Wholesale Solar Installers (Solar Company)
40 Claude Boyd Parade, Bells Creek QLD 4551, Australia

1300459315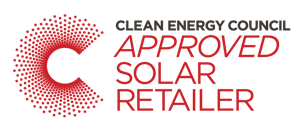 We offer the highest level of service and advise, and take pride in providing customer satisfaction. We only recommend Clean Energy Council approved products, at a wholesale price, installed by our Clean Energy Council certified installers!
Wholesale Solar Installers - Solar Panel Brands
LG, Q CELLS, REC, SERAPHIM, RISEN, JINKO, SUNPOWER, JA SOLAR , SOLAREDGE
Wholesale Solar Installers - Inverter Brands
FRONIUS, SMA, SUNGROW, SOLAREDGE, SOLIS, GROWATT.
Wholesale Solar Installers - Solar Battery Brands
LG CHEM, BYD, SUNGROW
Solar Power
Hybrid Solar
Solar Hot Water
Off Grid Solar
Solar Maintenance/Upgrades
Commercial Solar installations
Read Wholesale Solar Installers Customer Reviews
Thursday 29th October, 2020
Bill Edwards from Queensland
Initial request for solar panel installation was was prompt, factual and friendly. Quotes were supplied with ample information and personal recommendation which resulted in package being supplied and installed without reservations. I recommend this company and their contractors beyond reproach above all others. Prices were compatable with other suppliers and contractor prices were within the accepted limits. Recommended by me to anyone. Bill Edwards
Wednesday 28th October, 2020
Sandy Schumacher from Queensland
hank you Bret, For the very efficient and effective installation of 20 x solar panels on the rooftop of my house. You were extremely helpful and gave me great advice on how to maintain and track the performance of these panels and it was an absolute pleasure to deal with you.
Tuesday 29th September, 2020
Nicholas Schuster from Queensland
These guys are awesome. Great product, install and price
Tuesday 29th September, 2020
Keith Grisman from Queensland
have know the owner and done business with them for almost 20 years both here and in the former business. They are Quality people with a great product excellent service AND the price was well under all the matching quotes. Highly recommended
Tuesday 1st September, 2020
Bart King from Queensland
Great company with professional service. We feel very lucky that we found this company. We would definitely recommend this business to our family and friends!!
Wednesday 10th June, 2020
Clive Clewley from Queensland
I have recently had a Rooftop solar system installed by Wholesale sale Solar Installers. From first contact to completion of installation, and connection to the retailer the entire experience has been completely hasslle free. This happened during the full Covid restriction period. I found all of the staff with whom I dealt to be very knowledgeable, polite, and thoroughly professional. I would recommend Wholesale Solar Installers to anyone considering a roof top solar installation.
Monday 30th March, 2020
Allan Mayfield from Queensland
I would gladly recommend Wholesale Solar Installers if you were looking at getting Solar. I had concerns about not being at home during the day and could not see any value is having solar as most of the electricity usage was at night and I couldn't see the sense in getting Solar unless I had Battery backup. I then had the pleasure of dealing with John Coxon who was very professional and so easy to deal with and he explained several ways that I could save on electricity usage ( run the pool, dishwasher, washing machine during daylight hours) and he recommended putting a hot water timer in the switchbox so the hot water also ran during the daylight hour) and he backed everything he mentioned with supportive information which made the decision an easy one for me. As mentioned the whole experience has been first class and even the installation (Switch Power and Air) went without a hitch and Mike could not have been more helpful and set everything up exactly how I wanted things done and also gave me some great tips. So if you are considering getting solar I would highly recommend this Company. Allan Mayfield
Tuesday 17th March, 2020
Paul Layton from Queensland
Great company to deal with and a good product at the right price. Installers were very efficient and courteous and very punctual. The communication was impressive and overall very happy to recommend Wholesale Solar Installers to anyone considering solar.
Wednesday 12th February, 2020
Ruth Holland from Queensland
Great service -I would definitely recommend.
Friday 3rd January, 2020
Alan Foster from Queensland
Great company to deal with. Very organised and good communication. Reasonable price too.
Sunday 29th December, 2019
Joshua Mullineux from Queensland
Not only did they take it on, they went well above and beyond to organize difficult aspects of the job. From fitting the maximum number of panels, to selecting the invert to avoid Energex delays, it's a system that is perfectly designed for my use. I now have a 30kw system, producing great figures. Thanks to Wholesale Solar Installers.
Sunday 1st December, 2019
Tony Bennett from Queensland
The product is great, communication was good and kept me up to date, The electrical team nailed the install in under 4 hours in 38 degree heat! They have a work ethic that wastes no time. I will be using them for any other electrical work on my property and recommend them highly for solar, thanks again.
Thursday 21st November, 2019
Kim McIlwain from Queensland
We used Wholesale Solar after our friends used the company. They were very happy with the service provideded by Brett and his team. Our installation went like a breeze with professional friendly guys completing the job. Brett was also very competitive with the price. We would recommend the company to anyone considering installing solar panels.
Thursday 21st November, 2019
Syd Dilon from Queensland
We were very impressed with both the sales and install team members - On time and on budget .
Wednesday 20th November, 2019
Derek Rolfe from Queensland
Thanks to Anthony and the electrical work crew, found the service and price excellent. Would highly recommend
Wednesday 20th November, 2019
Tracey Clarke from Queensland
Wholesale Solar were a pleasure to deal with from start to finish. They made the whole process easy to understand, were great value for money, very efficient and everything happened much quicker than expected. I would definitely recommend them if you are looking at installing solar.
Wednesday 20th November, 2019
Andrew Young from Queensland
I knew nothing about Solar! Bret talked me through from start to completion of my Solar installation, Not only was the price irresistible but the service impeccable. I now have a 6.6 kwt system that is not only covering my Power bill of $600 per qtr but giving me a credit too! Why didn't I do it sooner,I procrastinated Too long & wasted a lot of $$ but now I am the happiest Solar convert in the Redlands.Thanks again Bret for all of your efforts, a job well done ;)
Wednesday 6th November, 2019
Allan Todd from Queensland
I was pleasantly surprised with the professionalism from start to finish with this company.
Thursday 31st October, 2019
Grant Oneal from Queensland
they offered the best range of panels and inverters for the price, easy to deal with and professional installation. thanks Bret and team.
Wednesday 30th October, 2019
Rolf Mueller from Queensland
Just had 130 Solar Panels and 2 Inverters installed at a Commercial Property in Mooloolaba. Bret was fantastic to deal with and he really knows his stuff !! His Installers were very professional - Mike the Electrician was very knowledgeable and did such a neat job :) To get the BEST ADVICE ON SOLAR ------- my ADVICE is to call Bret !!!
Tuesday 22nd October, 2019
R G from Queensland
The solar installers were very polite, hard working and answer questions you have, give the best advice for solar positioning. Fantastic work and perfect job, highly recommended from a very fussy person
Thursday 29th August, 2019
Jacqueline Beardsley from Queensland
Very pleased with both the information and installation process from start to finish, our installation set up took longer than expected but Mike the electrician came out and carried it out on a Sunday. This was then followed up and completed on the Monday by John. Very pleased with the system and overall cost, would highly recommend Wholesale Solar..
Wednesday 14th August, 2019
Patricia Winton from Queensland
fast and efficient always in communication
Saturday 13th July, 2019
Babz Doherty from Queensland
They are extremely helpful with every aspect of the process of buying and installing solar panels. The process was explained clearly and there were informative emails at every stage of that process. They also provided follow-up information re our electricity supplier. We felt that their aim was to make it all as easy as possible for us, and they succeeded in doing so. Thank you very much Wholesale Solar Installers!
Saturday 13th July, 2019
Melinda Ireland from Queensland
Very impressed with the knowledge, assistance, easy install and overall dealings with Wholesale Solar Installers! Thank you for giving us such an easy install, even after a little weather interruption Appreciate the constant updates and professionalism with the install at my pad!!
Sunday 30th June, 2019
Gavin Porter from Queensland
The quote and service provided was very professional and great value for money. The process was made very easy for us and no question too difficult. The installation process was seamless and the guys did such a great job. A great company to work with with nothing too much trouble. I would recommend them to anyone for solar. Excellent service. Well done guys.
Sunday 10th March, 2019
Julie Willoughby from Queensland
Thanks Brett and team, great price and service.
Thursday 22nd November, 2018
Matty P from Queensland
Brett was the only installer from a long list that insisted on coming to meet me and discuss the install face-to-face. Brett made it easy to understand the process for installation, how the panels would look and their positioning. Very happy with the service and product we were provided. I would highly recommend these guys for your solar install!
Wednesday 21st November, 2018
sylvia stock from Queensland
If you want to install a solar system I really recommend these guys. Prices were very reasonable. They will provide any brand you want at the right price. The service was excellent from the sales representative (Bret) to the installers (Chris, Rocco & Josh).
Tuesday 23rd October, 2018
John Rees from Queensland
Bret and his boys were very professional in installing our solar. I would strongly recommend him as an installer.
Friday 1st June, 2018
Joan Saw from Queensland
From the excellent service provided by Bret the sales representative to the fast and very professional installaton by the four installers, I can thoroughly recommend this company to supply and install a really good Solar System at an excellent price.
Wednesday 23rd May, 2018
Bruce Fenton from Queensland
We have just had 24 panels installed and very pleased with the workmanship, price and men who installed it.
Thursday 15th February, 2018
John Diedrichs from Queensland
Economically best thing I've done in a while. The boys installed everything brilliantly, Panels actually look quite good on the roof, very sleek. Pricing for the system was excellent & miles away from any other provider of the same quality. I'm in by second quarter now and I'm saving over half of what I was paying before I installed the system. I hope to save more soon by moving my hot water system to work during the day. Highly recommend Qld Solar Installers
Tuesday 6th February, 2018
Gregg DeWet from Queensland
Thanks to the installers for the quick install & having the new 6.5Kw system up & running in a few hours. Our first electric bill has come in at less than half compared with the same period last year! Definitely value for money particularly at the price being offered. Highly recommended! Cheers, Gregg de Wet
Wednesday 31st January, 2018
Gail Perriman from Queensland
Hi Bret Everything went well installers were very professional efficient and polite.I could not rate highly enough what a great company Qld Solar are. All requests were handled by Bret with promptly and timely manner and without question. The pricing was very competitive and no other Solar company can match there pricing. We had 24 solar panels and a 5 KW inverter installed and after six months from when fitted we are saving big dollars on our power bill. We highly recommend Qld Solar. Rob and Gail Perriman Caloundra West Qld
Thursday 25th January, 2018
Michael McElhinney from Queensland
Brett was very helpful and the guys were great.. Brought a great solar system at a great price... We only have single phase power and we got 2 x 5 kw systems now that will cover our power concerns and the price is unbeatable with quality brands.. Thank you brett you are a life saver and i will be recommending you to everyone.
*Please note that supplier ratings, reviews, and opinions shared on yoursolarquotes.com.au are the opinions of the reviewers alone and do not reflect the views or opinions of Your Solar Quotes. Read more at our Terms & Conditions under 'Installer Reviews.'
Wholesale Solar Installers Top Solar Service Locations