About Wholesale Solar Installers (Solar Company)
40 Claude Boyd Parade, Bells Creek QLD 4551, Australia

1300459315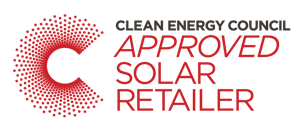 We offer the highest level of service and advise, and take pride in providing customer satisfaction. We only recommend Clean Energy Council approved products, at a wholesale price, installed by our Clean Energy Council certified installers!
Wholesale Solar Installers - Solar Panel Brands
LG, Q CELLS, REC, SERAPHIM, RISEN, JINKO, SUNPOWER, JA SOLAR , SOLAREDGE
Wholesale Solar Installers - Inverter Brands
FRONIUS, SMA, SUNGROW, SOLAREDGE, SOLIS, GROWATT.
Wholesale Solar Installers - Solar Battery Brands
LG CHEM, BYD, SUNGROW
Solar Power
Hybrid Solar
Solar Hot Water
Off Grid Solar
Solar Maintenance/Upgrades
Commercial Solar installations
Read Wholesale Solar Installers Customer Reviews
Wednesday 10th June, 2020
Clive Clewley from Queensland
I have recently had a Rooftop solar system installed by Wholesale sale Solar Installers. From first contact to completion of installation, and connection to the retailer the entire experience has been completely hasslle free. This happened during the full Covid restriction period. I found all of the staff with whom I dealt to be very knowledgeable, polite, and thoroughly professional. I would recommend Wholesale Solar Installers to anyone considering a roof top solar installation.
Monday 30th March, 2020
Allan Mayfield from Queensland
I would gladly recommend Wholesale Solar Installers if you were looking at getting Solar. I had concerns about not being at home during the day and could not see any value is having solar as most of the electricity usage was at night and I couldn't see the sense in getting Solar unless I had Battery backup. I then had the pleasure of dealing with John Coxon who was very professional and so easy to deal with and he explained several ways that I could save on electricity usage ( run the pool, dishwasher, washing machine during daylight hours) and he recommended putting a hot water timer in the switchbox so the hot water also ran during the daylight hour) and he backed everything he mentioned with supportive information which made the decision an easy one for me. As mentioned the whole experience has been first class and even the installation (Switch Power and Air) went without a hitch and Mike could not have been more helpful and set everything up exactly how I wanted things done and also gave me some great tips. So if you are considering getting solar I would highly recommend this Company. Allan Mayfield
Tuesday 17th March, 2020
Paul Layton from Queensland
Great company to deal with and a good product at the right price. Installers were very efficient and courteous and very punctual. The communication was impressive and overall very happy to recommend Wholesale Solar Installers to anyone considering solar.
Sunday 29th December, 2019
Joshua Mullineux from Queensland
Not only did they take it on, they went well above and beyond to organize difficult aspects of the job. From fitting the maximum number of panels, to selecting the invert to avoid Energex delays, it's a system that is perfectly designed for my use. I now have a 30kw system, producing great figures. Thanks to Wholesale Solar Installers.
Sunday 1st December, 2019
Tony Bennett from Queensland
The product is great, communication was good and kept me up to date, The electrical team nailed the install in under 4 hours in 38 degree heat! They have a work ethic that wastes no time. I will be using them for any other electrical work on my property and recommend them highly for solar, thanks again.
Wholesale Solar Installers Top Solar Service Locations