About Westside Energy SA (Solar Company)
11 W Thebarton Rd, Thebarton SA 5031, Australia

0884512120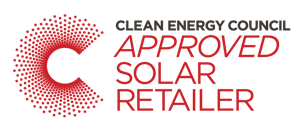 Westside Energy offers turnkey solutions in Solar PV, Energy Storage, Gas and Diesel powered generators including Off-Grid solutions to the residential, small business and commercial sector. From concept to design and implementation Westside Energy manages, reduces or eliminates reliance on the electricity grid (NEM) and provides redundancy where required. It dovetails into our building services origins and allows the Westside Group to provide professional multi-discipline Building and Energy Services to the South Australian and Norther Territory markets. With residential, small business and commercial energy solutions and design activities as our primary focus, we offer a one-stop shop. Innovative design disciplines offer power price certainty and guaranteed electricity supply for small, medium and large-scale operations. Our service & maintenance teams operate 24/7. More information can be found on the Westside Energy link on our website. Westside Energy complies with the Clean Energy Council Solar Retailer Code of Conduct. For more information please refer to the Clean Energy Council.
Westside Energy SA - Solar Panel Brands
Jinko; JA Solar; Trina; Sunpower; LG
Westside Energy SA - Inverter Brands
Fronius; ABB; Sungrow; Solis; Goodwe
Westside Energy SA - Solar Battery Brands
LG Chem; Tesla
Solar Power
Hybrid Solar
Solar Hot Water
Off Grid Solar
Solar Maintenance/Upgrades
Commercial Solar installations
Read Westside Energy SA Customer Reviews
Wednesday 28th October, 2020
Dianne Dolman from South Australia
I have had them do Solar on my home... good people to deal with...
Wednesday 21st October, 2020
Christopher Hunts from South Australia
Absolutely easiest company to deal with there customer service lady is spot on very friendly, bubbly and such a great person to have answer your first solar enquiry and help you through the process. Sales guy Michael amazing so friendly explained it all slowly and answered many questions myself and husband had, and kept in contact the whole time and was a very polite great guy. Nick was straight onto install and the communication was great from day 1 we never had any issues from install to now we have had the system for months and we are still enjoying the savings if you need solar Westside is the place to call.
Wednesday 14th October, 2020
Debra Amer from South Australia
Absolutely an easy process arranging Solar installation through Westside Energy. This was my second house that Westside have installed solar. The staff were friendly, polite and easy to contact. They kept me informed and installation was quick and on time. It's good to know that they will be available in the long term as well. Very pleased with the cost too.
Wednesday 30th September, 2020
Mark Andrews from South Australia
Easy to work with. Quick and install.
Wednesday 30th September, 2020
Peter H from South Australia
Fantastic company highly recommend the team at Westside, Amiity,Roland ,Nick and Sparkwire electrical couldnt of asked for a smoother install.System has been in for over 6 months and so happy with it all.
Wednesday 30th September, 2020
Cameron Crow from South Australia
Great company if you want no nonsense and to speak to someone about solar then call these guys.Amity takes the time to speak with you answer any questions or concerns you have will spend time emailing or following up if she was unsure of a answer.Rolend is a great guy very good at what he does and really takes time explaining your system and what will suit your home.The install ran smooth now to wait for some sun and see the savings you cant go wrong with this place.
Wednesday 30th September, 2020
Lynn from South Australia
The workers were fast and helpful when connected very impressed would recommend this company to everyone
Wednesday 19th August, 2020
Judy Warren from South Australia
Great company from the beginning I spoke to Amiity and it was good to speak to someone local who wasn't pushy or rude and let me talk and explain what I needed.She was very helpful and sweet to talk to Roland was are sales guy and a pleasure to deal with and was very helpful with explaining the system.Everything has been smooth and i have no problems referring Westside to friends and family .
Wednesday 8th July, 2020
Rodger warnny from South Australia
Have had are system for a few months and can say we are very happy The customer service from Amiity was spot on so helpful and she makes you feel like a customer not a sale. Michael are sales guy great bloke very helpful and explained everything to us and helped us get the right system.Install ran smooth and Nick made sure it all was followed up and booked in around a good time from sale to install highly recommend this company
Wednesday 10th June, 2020
Beverley Cardens from South Australia
We have had are system since late last year and we are very happy with the whole team and the process of Westside Energy. Amity and Roland where great to speak to and deal with my enquiry and purchase of solar.The install team and Nick made the rest of the install run smoothly and I cannot be happier thanks Westside Energy.
Thursday 4th June, 2020
Scott Harding from South Australia
Have had are system around 13 months now and cannot thank Westside enough.Bills are slashed dramatically the system is working great and we are very happy. Amity was are first contact and she was just the best so helpful,answered my thousands of questions and emailed with us with no pressure such a gem to speak with .Roland was are sales guy what a great chap definitely knows his solar and I have recommended the whole team at Westside for are friends and family thanks Westside
Thursday 7th May, 2020
Stuart Mitchell from South Australia
Can't thank Amity,Roland, Nick and the install team enough. They did a great job from my first call to install everything ran smoothly a very happy family here with are solar can't recommend you guys enough .
Thursday 12th March, 2020
Susan Buntly from South Australia
Great service had the pleasure of dealing with Amity who is a gem to speak to talked me through there, process and I felt like I was just talking to a friend over the phone she was happy and very bubbly.She advised me what to expect when Rolland came out to our home and that he loved to talk and he didn't disappoint there.He was a great down to earth very funny guy and I highly recommend him and the rest of the team at westside energy from the beginning to the end you can't get a better company.
Tuesday 3rd March, 2020
Leon Simon from South Australia
Good company, quoted and carried out the installation without any problem and with top quality products. System seems to be working well (installation 1 month ago).
Saturday 29th February, 2020
Mark from South Australia
Best company you can't go wrong with westside. Everything has gone great no questions have been left unanswered, install was smooth and the installers were great and kept me updated during the day.I highly recommend the team but special mention to Amity and Roland who made it all a easy process and were the best to deal with and as stress free as possible.
Thursday 13th February, 2020
Andrew Wycliffe from South Australia
Have had a great experience with Westside from the first contact with Amity who spent loads of time with myself and my wife on the phone going through everything.She is a really great person to help you through any issues and lovely to speak with.Paul was are sales guy who was very spot on with what we needed and helped us achieve some great savings on are system. Install and the rest from there was just as smooth as I was hoping and we are very happy. I've referred them on to friends and have had $100 sent to me as a thankyou great way to look after your customers.
Friday 3rd January, 2020
Maddie Sampson from South Australia
Great company when you call ask for Amiity who will answer all your questions she makes you feel like you mean something not just booking in an appointment and is a great person to chat and have a laugh with.Rolands the sales guy you want to see no nonsense from him he tells you how it is no rubbish from him he takes his time with you and is the funniest bloke ive met really made the process easy.Great pricing great customer service install was smooth I highly recommend this company.
Wednesday 13th November, 2019
Michael Leske from South Australia
On time and everything all organised no extra costs
Tuesday 29th October, 2019
Rod McBride from South Australia
Great company to deal with everything is going very well
Tuesday 29th October, 2019
Andrew Lang from South Australia
This company is easy to deal with, and I'm happy to recommend Westside Energy. I was able to choose the higher output panels, and a slight increase in the system size, that's producing well above the quoted output for the original panels.
Tuesday 22nd October, 2019
Simon Dyer from South Australia
Great company to deal with. Sales and after service both really good. Had our system for 12 months and already saved $2400.
Tuesday 22nd October, 2019
Darryl Arthur from South Australia
bsolutely thrilled with the service we have received, the prompt followup, the value, and the quality of the work. I have absolutely no problem referring my friends and family.
Tuesday 22nd October, 2019
Malcolm Hutton from South Australia
Well done, prompt, efficient, courteous.
Tuesday 15th October, 2019
Bradley Tanner from South Australia
Quick to organize installation. Got a great deal with awesome upgrades thanks so much guys
Monday 19th August, 2019
Brad Mucklow from South Australia
The quality of the system & service is outstanding! I have used other systems for my business & home and Westside Energy is by far the best. The prices are reasonable along with the tradespeople & actual system. Cannot rate them any higher. You pay for what you get!
Friday 16th August, 2019
Jim Ferguson from South Australia
Very professional and friendly people to do business with. I had our Family home and our eldest sons home fitted with solar and it couldn't have been a better experience. 5 Star rating from us.
Monday 5th August, 2019
Jessica Stroet from South Australia
I cannot rave about this company enough! They were amazing throughout. Roland is the best salesman there ever will be. He explained everything in thorough detail and explained what energy providers would give me the best deal. Next person is Nick once I paid the deposit I got a phone call the following day to set up an installation day which was the following week. The installation guys couldn't find the place at first but once they did they told me where the panels would go, where the inverter would go, told me to sign and off I went to work no problems, come home and voila solar! Again can't thank Westside Energy enough, you guys have been amazing and I will highly recommend you to anyone!!
Thursday 1st August, 2019
Kirsty Caruso from South Australia
Easy to deal with, quick install and no dramas! Will definitely recommend
Saturday 18th May, 2019
Michelle Smalle from South Australia
I would happily recommend Westside Energy to install solar panels. They are a very professional company. Work was completed in time frame that they said. All our queries were answered promplty. No mess left when job was completed.
Tuesday 23rd October, 2018
craig willcocks from South Australia
from quote to installation very professional and friendly. would certainly recommend west side energy
Tuesday 23rd October, 2018
Ben Yars from South Australia
Innovative cost effective solutions. Great to deal with.
Tuesday 23rd October, 2018
Rodger Johns from South Australia
Westside was prompt with with its quote, was competitive, was able to install without much delay and put the system onto the roof efficiently, with no fuss. The inverter was programmed to my laptop for me and AGL advised immediately that the installation was ready for a new meter and final connection
Tuesday 19th June, 2018
steve houldsworth from South Australia
Excellent people to deal with, full marks to Meghann in SA
Friday 6th April, 2018
Donald Ganguly from South Australia
well presented product good service job plan there good product advice Meter installers are very slow I got old to give them a ring if hadn't heard in a couple of weeks. all up Westside Energy is a good company.
Friday 23rd February, 2018
Mark Vawser from South Australia
Install was earlier than expected, system was installed neatly and professionally, shame origin wasn't the same. 1 month installed, still can't turn it on.. Looks good but not functional.. C'mon origi
Thursday 22nd February, 2018
Danny Wood from South Australia
Great people to deal with including subcontractor electricians. Solar panels fitted promptly within one days. It's disappointing that AGL and the company that handles the meter installations (one month wait} are not as supportive as Westside.
Wednesday 21st February, 2018
Terry Cramp from South Australia
Very Happy with the service. Would recommend Westside Energy.
Tuesday 17th October, 2017
Wayne Mildren from South Australia
Great solutions and great support. They just know what they're doing! Thanks to all your team who helped us.
*Please note that supplier ratings, reviews, and opinions shared on yoursolarquotes.com.au are the opinions of the reviewers alone and do not reflect the views or opinions of Your Solar Quotes. Read more at our Terms & Conditions under 'Installer Reviews.'
Westside Energy SA Top Solar Service Locations