About West Connect Electrical & Solar (Solar Company)
643 Great Northern Hwy, Herne Hill WA 6056, Australia

0416251134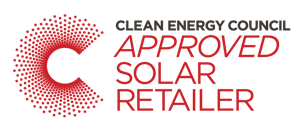 Solar Power
Hybrid Solar
Solar Hot Water
Off Grid Solar
Solar Maintenance/Upgrades
Commercial Solar installations
Read West Connect Electrical & Solar Customer Reviews
Tuesday 9th March, 2021
David Ruming from New South Wales
Very Professional Company with outstanding staff! Would highly recommend WestConnect to anyone with competitive prices and clean professional work!
Tuesday 9th March, 2021
Ben Gatti from Western Australia
WestConnect have been extremely professional and helpful through out the whole process. From the initial discussions and quoting to the installation, the workmanship was exceptional. I would highly recommend Andy and WestConnect.
Tuesday 9th March, 2021
Kim Le from Western Australia
Very professional and honest, easy to deal with from start to finish. If you want solar done I really recommend Andy and his team
Saturday 6th March, 2021
Reece Quinn from Western Australia
Very great sparky always on time and fairly priced very professional would recommend
*Please note that supplier ratings, reviews, and opinions shared on yoursolarquotes.com.au are the opinions of the reviewers alone and do not reflect the views or opinions of Your Solar Quotes. Read more at our Terms & Conditions under 'Installer Reviews.'
West Connect Electrical & Solar Top Solar Service Locations