Is Universe Solar the best solar installer for you?
We've collected thousands of installer reviews to make sure your search for solar is safe & hassle-free.
Click 'Compare 3 Quotes' below to make sure that you're getting a good deal.
About Universe Solar (Solar Company)
10 Ashmore Rd, Bundall QLD 4217, Australia

0432445086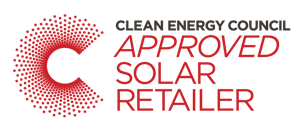 Universe Solar is Australia leading supplier and installer of high quality solar panel solutions for residential, rural & business needs. We are also widely recognise as the one of the best Gold Coast solar companies servicing all QLD & NSW since 2010.
Solar Power
Hybrid Solar
Solar Hot Water
Off Grid Solar
Solar Maintenance/Upgrades
Commercial Solar installations
Read Universe Solar Customer Reviews
Friday 14th February, 2020
Jason Ferns from Queensland
The whole process from when Dan visited to give me an explanation of my options to when Jack installing installedithe system was fantastic. It was all done in one week! I will definitely be recommending your services to others.
Sunday 9th February, 2020
Dave Williams from Queensland
Fantastic service from start to finish. Dan was helpful and knowledgeable without putting the sales pressure on you! Quality tradesmen that did a fantastic job on the install! Will recommend Universe Solar to anybody looking to get a solar system installed! Thankyou!
Thursday 10th October, 2019
Lidija Pesa from Queensland
Professional, quick and friendly service, highly recommended! And solar is producing more power then our usage! Thank you Universe Solar!!
Wednesday 3rd July, 2019
Julie Mills from Queensland
We also have just had Universe install solar and the service was excellent. Jack and the gang turned up on time and got the job done very promptly. I also cannot fault them. Thanks guys and I highly recommend Universe Solar team to cut out power bills.
Wednesday 10th April, 2019
Brendan Dawson from Queensland
Just had our 3rd System installed by these Guys, Cannot fault their. quality of work and customer service.
Monday 18th February, 2019
Athanasios Raikos from Queensland
The team at Universe Solar did an amazing job installing a 5KW system in our home. They helped us pick the right system at the right price. Well organised and very clean. Highly recommended!
Tuesday 18th September, 2018
Jerry from Queensland
Very happy with the service, recommendation and result. The first power bill after installed the solar had reduced substantially. Could not thanks you all enough for the great job and services. Highly recommended.
Thursday 30th August, 2018
Michael Eastwood from Queensland
Great company to deal with, friendly, customer focused and only deliver quality!
Thursday 24th May, 2018
Nick Peters from Queensland
5 stars
Sunday 11th February, 2018
Judy Smith from Queensland
We have had our 5w system for over two years now and couldn't be happier with it. Our summer bills are now around $400 compared to $1200 before. Highly recommend Universe Solar
Friday 17th November, 2017
Stacey from Queensland
For those of you looking for Solar Panels and not really understanding all the technical terminology that other companies use. Do yourself a favour and contact Universe Solar! They are friendly, informative, professional and have great customer service. And they travel to rural and remote areas!! We have had solar panels for 12 months now and can't thank Universe Solar enough for the smooth transition, hassle/stress-free installation and honest, professional service and follow up.
Tuesday 12th September, 2017
James Karb from Queensland
To everyone who has NO IDEA about solar panels... like myself ... I was a victim from a unscrupulous ( fly by night) company. I installed a 3 kw at my mums house and 5 kw on my house- 13 months later inverter failed and when I went to go back to the shop I bought from, they had closed down and all phones we're off. I met universe solar through a friend who had the same experience as me--- firstly amazing knowledge of there products and the industry helped my certify that I have found the right company. Install was incredible fast and efficient and tidy process. I usually not in a habit of guaranteeing companies, but the product, service and knowledge of universe solar team was simply amazing
Saturday 14th March, 2015
Adam Blake from Queensland
I have just signed up for a 4 kW system with Universe Solar, very excited.
Thursday 19th June, 2014
James Redrock from Queensland
Saving the planet and saving money. Its obvious.
*Please note that supplier ratings, reviews, and opinions shared on yoursolarquotes.com.au are the opinions of the reviewers alone and do not reflect the views or opinions of Your Solar Quotes. Read more at our Terms & Conditions under 'Installer Reviews.'
Universe Solar Top Solar Service Locations