About Ultraclean Solar (Solar Company)
149 Mt Baimbridge rd

0407480030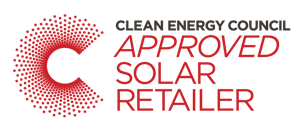 Family owned local Solar Approved CEC Provider installing Quality products and Personal solar services including maintenance / Panel cleaning !
Ultraclean Solar - Solar Panel Brands
Suntech , LG, Trina, REC
Ultraclean Solar - Inverter Brands
Huawei, Fronius, Zeversolar
Ultraclean Solar - Solar Battery Brands
LG
Solar Power
Hybrid Solar
Solar Hot Water
Off Grid Solar
Solar Maintenance/Upgrades
Commercial Solar installations
Read Ultraclean Solar Customer Reviews
Monday 5th October, 2020
Peter Stephens from Victoria
Thanks Paul for the great job you did on cleaning our panels. I have noticed a marked improvement in The efficiency of our system. I would recommend Ultraclean to anyone who either has an existing system for cleaning as well as those who are considering installing a new system. Service was prompt and reasonably priced. I will use again.
Wednesday 1st April, 2020
Yu-Jen Cheng from Victoria
Timely and reliable service. Highly recommended if you want solar in Hamilton area, and it's also highly recommended that you don't go for non-local providers because they cannot respond in a timely manner and we don't know who they are or where their office is. I've been scammed by some ramdom solar provider knocking on doors and so I'm putting out a warning there.
Wednesday 12th February, 2020
Luke Forbes from Victoria
Excellent service, so happy with the outcome. Attention to detail was impressive. Very happy with system.
Monday 6th January, 2020
Garry Traynor from Victoria
Would highly recommend Paul to any one who has or needs solar panels.
Monday 6th January, 2020
Lake Hamilton from Victoria
Work completed promptly and efficiently. Would recommend Paul to any one who has or needs solar panels.
Tuesday 3rd December, 2019
Kerri Blain from Victoria
Paul has done an amazing clean on our panels and a peace of mind to know they are all working well. Very friendly and professional. Very well recommended A1
Sunday 1st December, 2019
Zita from Victoria
Thank you Paul for another great job cleaning our solar panels. This is the second year you have cleaned them, we look forward to more power savings now the panels are clean. Thanks to for doing a thermal check to make sure our system is working properly....Thanks again for another great job.
Friday 22nd February, 2019
Paul from Victoria
Fantastic very good information and honest not pushy highly recommend this local Solar Business.
Monday 2nd July, 2018
Darryl Vandenhart from Victoria
Ultraclean, great prompt service. Cleaned up those filthy panels I'm sure to get the most out of them now, will continue to use there work in the near future
Tuesday 13th December, 2016
Nicole McCarroll from Victoria
Prompt, friendly and a quality job. I would highly recommend this service to keep your system running at its full capacity.
*Please note that supplier ratings, reviews, and opinions shared on yoursolarquotes.com.au are the opinions of the reviewers alone and do not reflect the views or opinions of Your Solar Quotes. Read more at our Terms & Conditions under 'Installer Reviews.'
Ultraclean Solar Top Solar Service Locations