About Ultraclean Solar (Solar Company)
149 Mt Baimbridge rd

0407480030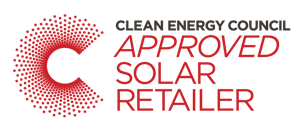 Family owned local Solar Provider, Quality products and Personal solar services including maintenance / Panel cleaning
Ultraclean Solar - Solar Panel Brands
Suntech , LG, Trina, REC
Ultraclean Solar - Inverter Brands
Huawei, Fronius, Zeversolar
Ultraclean Solar - Solar Battery Brands
LG
Solar Power
Hybrid Solar
Solar Hot Water
Off Grid Solar
Solar Maintenance/Upgrades
Commercial Solar installations
Read Ultraclean Solar Customer Reviews
Wednesday 12th February, 2020
Luke Forbes from Victoria
Excellent service, so happy with the outcome. Attention to detail was impressive. Very happy with system.
Sunday 1st December, 2019
Zita from Victoria
Thank you Paul for another great job cleaning our solar panels. This is the second year you have cleaned them, we look forward to more power savings now the panels are clean. Thanks to for doing a thermal check to make sure our system is working properly....Thanks again for another great job.
Friday 22nd February, 2019
Paul from Victoria
Fantastic very good information and honest not pushy highly recommend this local Solar Business.
Ultraclean Solar Top Solar Service Locations