Is Tyler Electrics and Solar the best solar installer for you?
We've collected thousands of installer reviews to make sure your search for solar is safe & hassle-free.
Click 'Compare 3 Quotes' below to make sure that you're getting a good deal.
About Tyler Electrics and Solar (Solar Company)
101 Dalman Pkwy, Glenfield Park NSW 2650, Australia

0408620096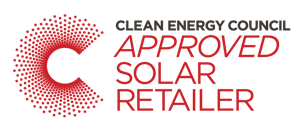 Tyler Electrics and Solar are local Wagga family owned company operating since 2009 that do all aspects of Solar sales, design and install. We Pride Ourselves On Quality, Safety, Reliability, Local & Friendly Service. Solar Installations and Maintenance Servicing Wagga Wagga and Surrounds We sell reputable brand equipment and offer a solution tailored to your electricity usage and budget. The project design and install is all done in house by qualified and experienced tradesman, no sub-contractors are used. - Residential - Commercial - Rural
Tyler Electrics and Solar - Solar Panel Brands
Jinko, LG
Tyler Electrics and Solar - Inverter Brands
En-Phase, Fronius, Sungrow
Tyler Electrics and Solar - Solar Battery Brands
Tesla, En-phase
Solar Power
Hybrid Solar
Solar Hot Water
Off Grid Solar
Solar Maintenance/Upgrades
Commercial Solar installations
Read Tyler Electrics and Solar Customer Reviews
Friday 9th October, 2020
Luke Harris from New South Wales
Highly recommend, Nathan was great to deal with from our initial meeting to the install of our solar system. Great price and excellent service
Thursday 6th February, 2020
Joe Costello from New South Wales
Installed our bedroom split AC. Great tradesman. Thanks for the great job.
Monday 21st September, 2015
Fiona Anderson from New South Wales
5 stars
*Please note that supplier ratings, reviews, and opinions shared on yoursolarquotes.com.au are the opinions of the reviewers alone and do not reflect the views or opinions of Your Solar Quotes. Read more at our Terms & Conditions under 'Installer Reviews.'
Tyler Electrics and Solar Top Solar Service Locations