About Tru Blu Solar Co (Solar Company)
3 Amy Cl, Wyong NSW 2259, Australia

0478099794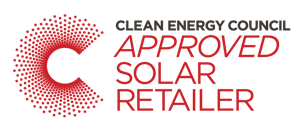 Tru Blu Solar Co professionals will perform a site assessment that determines an optimal solar design for your property. A range of items including; electricity bills, roof space, shading, panel layouts, solar technology, meter data and, your preferences will be analysed and considered during this assessment. With our experience this is easily done and we can instantly provide you with a the solution to eliminate your power bills.
Tru Blu Solar Co - Solar Panel Brands
Jinko REC LG Trina Canadian And more
Tru Blu Solar Co - Inverter Brands
SolarEdge Fronius Enphase SolaX And more
Tru Blu Solar Co - Solar Battery Brands
LG Tesla Red Earth And more
Solar Power
Hybrid Solar
Solar Hot Water
Off Grid Solar
Solar Maintenance/Upgrades
Commercial Solar installations
Read Tru Blu Solar Co Customer Reviews
Sunday 15th December, 2019
Poppy Foxton from New South Wales
First honest solar provider we have dealt with! Another company told us we needed an entirely new solar system. Tru blue solar reviewed our bill and told us how to save money without changing our system. Will definitely use this guy again!
Thursday 1st August, 2019
Robert Pawley from New South Wales
Have a SolarEdge 6.6 kW system with Astronergy mono crystalline perc panels 22 x 300 W. It is amazing and i am feeding in energy to the grid even on shortest day. I highly recommend the professional and energetic outlook and after sales service.
Thursday 27th June, 2019
Scott Davies from New South Wales
They were really helpful with the whole process from start to finish. I recommended them to friends that were also looking into solar.
Sunday 2nd June, 2019
Graham Dorron from New South Wales
The detailed analysis they provided gave us the confidence to choose them over several other companies that had quoted the same system
Thursday 30th May, 2019
Randall Harkness from New South Wales
They were very courteous and helpful. The installers did a great job.
Friday 5th April, 2019
Lilly Hu from New South Wales
Highly recommend Billy and his team. They provide great service and reasonable price according to your needs.
Saturday 23rd March, 2019
Rhidian Harrington from New South Wales
Billy provided detailed information about the system and savings and is very pleasant to deal with. I would highly recommend him
Monday 21st January, 2019
Vaughan Kernan from New South Wales
Great service, would 10/10 recommend
Monday 21st January, 2019
Jye Jewiss from New South Wales
Great customer service highly recommend
Tru Blu Solar Co Top Solar Service Locations