About Teaslec Electrical & Solar (Solar Company)
1 Fay Ct, Croydon VIC 3136, Australia

0488662011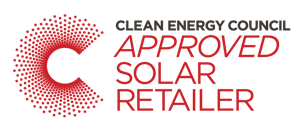 Teaslec Electrical & Solar specialise in all domestic electrical contracting and solar system installations. We pride ourselves on delivering a professional service from start to finish, including our quality workmanship, paying attention to detail, cleaning up after ourselves and ensuring our customers are 100% satisfied. We are a 6 man team using all in-house employees and are Energy Safe Victoria approved electricians and Clean Energy Council approved solar retailers. We will always find the right solution for our customers and ensure a lower power bill!
Teaslec Electrical & Solar - Solar Panel Brands
LG, Canadian Solar Inc, Q Cells, Seraphim, REC, Jinko Solar
Teaslec Electrical & Solar - Inverter Brands
Fronius, ABB, SMA, SolaX Power, Zeversolar
Teaslec Electrical & Solar - Solar Battery Brands
Sonnen, LG, Tesla
Solar Power
Hybrid Solar
Solar Hot Water
Off Grid Solar
Solar Maintenance/Upgrades
Commercial Solar installations
Read Teaslec Electrical & Solar Customer Reviews
Tuesday 2nd July, 2019
Paul Stratton from Victoria
Brad and team were very professional and really helped us out with an urgent job. A real pleasure to deal with and would highly recommend.
Friday 28th June, 2019
VPAC from Victoria
Very professional from start to finish. Great communication with Brad who understood exactly what we needed and got the job done quickly and of a high standard. Would highly recommend for anything electrical.
Tuesday 25th June, 2019
Jason from Victoria
Brad has been excellent from the beginning. He has no problem visiting after hours to get the quote done which is very convenient for us. He always texts us if he is running late, even just 5 mins. The quality of the work is excellent and very clean. Nothing is too small/hard. I will highly recommend Teaslec and will use them again.
Saturday 30th March, 2019
Michael Lee from Victoria
Very professional. Attentive and gets the job done.
Tuesday 15th January, 2019
Anurag from Victoria
Highly recommend Brad and his team. Excellent service, high quality work and great response times. Polite friendly team who are a pleasure to have in your home. Highly recommend and will use again! Thanks guys
Monday 19th February, 2018
JW from Victoria
Brad and his team are exceptional! Not only do they do a great job, they are extremely polite, and clean up before they leave. Would happily recommend Teaslec to anyone.
Teaslec Electrical & Solar Top Solar Service Locations