Is Supa Electrics the best solar installer for you?
We've collected thousands of installer reviews to make sure your search for solar is safe & hassle-free.
Click 'Compare 3 Quotes' below to make sure that you're getting a good deal.
About Supa Electrics (Solar Company)
2A Stannum Cl, Hinchinbrook NSW 2168, Australia

0432012679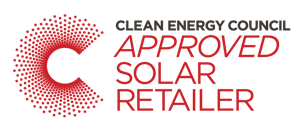 Supa Electrics is a family owned business that services all of Sydney. We provide electrical services in the residential, commercial and industrial industries as well as being accredited to design and install solar systems. We value our reputation, so you will have peace of mind knowing that all works completed by Supa Electrics will be carried out by our Licensed Electricians and completed to meet Australian Standards. Your job will NOT be contracted out to 3rd party installers. At Supa Electrics, we pride ourselves on reliability, punctuality and professionalism. Our customers can rest assured knowing the quality of both our products and workmanship are second to none. We look forward to working with you to make your home cost effective and environmentally sustainable.
Supa Electrics - Solar Panel Brands
Jinko, Astronergy, Trina, Risen, Q-Cells and LG
Supa Electrics - Inverter Brands
SMA, Fronius, Solis, Sungrow and Solax
Solar Power
Hybrid Solar
Solar Hot Water
Off Grid Solar
Solar Maintenance/Upgrades
Commercial Solar installations
Read Supa Electrics Customer Reviews
Monday 27th July, 2020
Tina Ward from New South Wales
Hi I would just like to say how professional Supa Electrics was to deal with. They were also easy going, on time and nothing was ever too much trouble. Mat and Alex are also very honest hardworking guys who only ever want the best for their customers.I would highly recommend this company to anyone.
Monday 27th July, 2020
Gaetano Venticinque from New South Wales
Experienced installers, honest, trustworthy anda good quality installation - 29 Central Avenue, Como, NSW.
Monday 29th June, 2020
Anthony H from New South Wales
Excellent work at a fantastic price.
Sunday 21st June, 2020
Adam Prego from New South Wales
Good quality products, clean installation, will definitely recommend to anyone that needs sparkie
Sunday 24th May, 2020
Matt Neklapil from New South Wales
Highly recommended for electrical and solar work. I've had numerous works done on my house and business including solar and cannot fault any of the work, very professional and knowledgeable.
Thursday 21st May, 2020
Anthony Balk from New South Wales
Quote was very competitive and the guys at Supa electrics installed the Solar panels without issue. First time hiring Tradies without any problems and at a fair price. Highly recommend.
Monday 20th January, 2020
Aoife Kearns from New South Wales
My experience with Supa Electrics was easy and the level of efficiency was impressive. The electrical work and the solar was completed without any problems. Appreciated the fact that the products are of good quality and the feel as though the care and cleanliness of the work during and once completed was great!
*Please note that supplier ratings, reviews, and opinions shared on yoursolarquotes.com.au are the opinions of the reviewers alone and do not reflect the views or opinions of Your Solar Quotes. Read more at our Terms & Conditions under 'Installer Reviews.'
Supa Electrics Top Solar Service Locations