Is Sunworx the best solar installer for you?
We've collected thousands of installer reviews to make sure your search for solar is safe & hassle-free.
Click 'Compare 3 Quotes' below to make sure that you're getting a good deal.
About Sunworx (Solar Company)
Level 12, 1 Pacific Hwy NORTH SYDNEY, NSW 2060

0418877904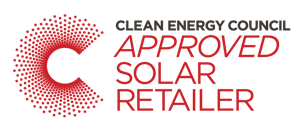 Solar Power
Hybrid Solar
Solar Hot Water
Off Grid Solar
Solar Maintenance/Upgrades
Commercial Solar installations
Read Sunworx Customer Reviews
Wednesday 25th March, 2020
Julie from New South Wales
Very friendly and efficient service and the guys didn't any mess. Will definitely recommend this company to anyone who needs solar.
Thursday 13th February, 2020
Stefanie from New South Wales
Prompt, great advice and friendly service.
Thursday 30th January, 2020
Sally McGregror from New South Wales
Very professional sales team, and even better technical advice. It has been 3 months since install and digital reader output performing as promised.
Sunworx Top Solar Service Locations