Is Sunrise Solar Australia the best solar installer for you?
We've collected thousands of installer reviews to make sure your search for solar is safe & hassle-free.
Click 'Compare 3 Quotes' below to make sure that you're getting a good deal.
About Sunrise Solar Australia (Solar Company)
19 Kingloch Parade, Wantirna VIC 3152, Australia

1300917926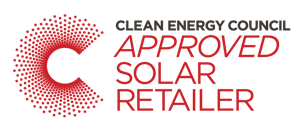 Sunrise Solar Australia offer systems with either conventional string inverters, micro-inverters, battery ready models (hybrid) or the full monty - including a battery. We can help you understand the difference, so you can choose the right one for your home. The switch to solar is easy and stress free when you know you're working with an accredited team with decades of experience. Our process from design to install, completion and after sales support is created with you as our priority and the perfect end result as our goal. Simply get in touch to book an initial consultation where we will review: ● Your current energy usage. ● Orientation and geographical landscape of your block. ● Size and structure of roof structure. ● Initial recommendations for the type of solar/battery system best suited to your circumstances. ● Answer any questions you may have.
Sunrise Solar Australia - Solar Panel Brands
LG Neon, Suntech, Aleo,ET Solar,Qcells,TW Solar,LonGi
Sunrise Solar Australia - Inverter Brands
Enphase,Fronius,Solar Edge,Huawei,SAJ,Goodwe
Sunrise Solar Australia - Solar Battery Brands
Pylon, LG Resu, BYD
Solar Power
Hybrid Solar
Solar Hot Water
Off Grid Solar
Solar Maintenance/Upgrades
Commercial Solar installations
Read Sunrise Solar Australia Customer Reviews
Thursday 21st November, 2019
Janice from Victoria
Highly recommended!
Sunday 1st September, 2019
Con from Victoria
Excellent Customer service by Rory, very professional and highly skilled electricians (Paul), very easy to deal with. Sunrise Solar Australia was not the cheapest but the best price in market for premium equipment. I had a 6.6KW premium solar system that they installed, after a lot of quotes from other Solar installers. All paperwork for the retailer and power supplier was submitted quickly after the installation.
Sunday 11th August, 2019
Anna from Victoria
I would highly recommend Sunrise Solar Australia if you are considering installing a solar power system. Rory gave me a really good deal on a customised 6.5 Kw system and was always available to speak to. Rory was also always available to speak to. Installation was done as scheduled despite a drizzle in the morning. The installer Paul got the system inspected and commissioned within the 2 days. We are already $85 in credit with my power company, just 2 months after installation. I've also received my 50% rebate from the Victorian Government. Great Company
*Please note that supplier ratings, reviews, and opinions shared on yoursolarquotes.com.au are the opinions of the reviewers alone and do not reflect the views or opinions of Your Solar Quotes. Read more at our Terms & Conditions under 'Installer Reviews.'
Sunrise Solar Australia Top Solar Service Locations