About Sunny Systems (Solar Company)
6 Tooloom Court, waterford, 4133 QLD

0404787163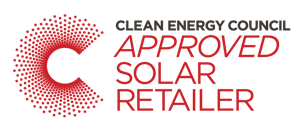 Sunny Systems - Solar Panel Brands
Jinko
Sunny Systems - Inverter Brands
Fronius
Solar Power
Hybrid Solar
Solar Hot Water
Off Grid Solar
Solar Maintenance/Upgrades
Commercial Solar installations
Read Sunny Systems Customer Reviews
Monday 30th March, 2020
Steve from Queensland
Top quality service. Courteous, professional, timely and informed. 100% satisfied. Thankyou!
Sunday 1st March, 2020
Matt from Queensland
Very professional service. Very good sales/quoting. 10/10 for installation and other aspects and also organising grid connection.
Tuesday 18th February, 2020
Tim from Queensland
Smooth Install. Quoting was on site and Tom explained everything involved with install to paperwork needed. Installation went as planned took 7 hours on 3 storey as explained. All paperwork has been submitted with no problems. Wanted the job done properly was put off a few times because of predicted rain.
*Please note that supplier ratings, reviews, and opinions shared on yoursolarquotes.com.au are the opinions of the reviewers alone and do not reflect the views or opinions of Your Solar Quotes. Read more at our Terms & Conditions under 'Installer Reviews.'
Sunny Systems Top Solar Service Locations