Is Sungen Solar the best solar installer for you?
We've collected thousands of installer reviews to make sure your search for solar is safe & hassle-free.
Click 'Compare 3 Quotes' below to make sure that you're getting a good deal.
About Sungen Solar (Solar Company)
40 Rileys Hill Rd, Broadwater NSW 2472, Australia

1300585077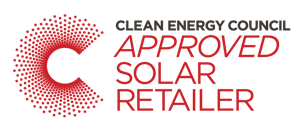 SOLAR POWER FOR A CLEANER FUTURE Sungen is focused on providing the most efficient and cost effective solar solutions in the market to customers ranging from humble residences to large companies. Our mission is to promote and implement the power network transition from an exhaustible, fossil fuel reliant grid to clean, renewable Solar Power
Sungen Solar - Solar Panel Brands
QCEll, REC, Longi, Seraphim
Sungen Solar - Inverter Brands
SMA, Sungrow, Fronius, Huawei
Sungen Solar - Solar Battery Brands
Tesla, Sonnen, BYD, LG
Solar Power
Hybrid Solar
Solar Hot Water
Off Grid Solar
Solar Maintenance/Upgrades
Commercial Solar installations
Read Sungen Solar Customer Reviews
Friday 22nd May, 2020
James Mitchell from New South Wales
Professional work, highly knowledgeable and honest company. The installers were professional and did a great job. Highly recommend. Thanks again to Jackson and his team.
Tuesday 21st May, 2019
Wayne Dickerson from New South Wales
Jackson and his team at Sungen Solar were recommended to me by a work colleague at the time I was doing my research when considering a solar installation. Word of mouth referrals are gold, so I was happy to give Jackson a shot. After a quick chat on the phone we arranged a home visit. I was really impressed with his knowledge but more importantly his genuine empathy and honesty. After our meeting, the decision was simple I agreed to engage his services. The process was simple and shortly after we started to reap the savings. The software provided allowed me to maximise the benefits and I saved almost a thousand dollars on our first full electricity bill. I can genuinely recommend Jackson and his crew as being both knowledgeable and honest in all my dealings and have no hesitation in sending friends and family his way.
Saturday 13th April, 2019
Paul from New South Wales
Installed 6.6KW system on my roof with Sungen and they advised me really well on what equipment to use. The installation was done very nicely, the electrical work was neat & tidy and the system is producing heaps and heaps of power which currently I'm exporting to the grid. I am really happy with this system and it will now allow me to use electricity for hot water and air conditioning .... currently on gas for water & heating. I highly recommend them. I wouldn't fall for the cheap systems advertised everywhere as its going to be on your roof for 25 years, so you want quality!
Wednesday 3rd April, 2019
Carly Rowston from New South Wales
Sungen Solar were the only company that visited our unique site to quote which gave a peace of mind. It was installed and up and running in a day and a half and few challenges were sorted with ease. Great team to deal with and lots of support to get the monitoring app connected and up running. Very happy with the result. Highly recommended you go with Sungen Solar.
*Please note that supplier ratings, reviews, and opinions shared on yoursolarquotes.com.au are the opinions of the reviewers alone and do not reflect the views or opinions of Your Solar Quotes. Read more at our Terms & Conditions under 'Installer Reviews.'
Sungen Solar Top Solar Service Locations