About SunBuilt Solar (Solar Company)
490 Northbourne Ave, Dickson ACT 2602, Australia

0426146946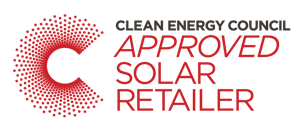 SunBuilt Solar are your local Clean Energy Council (CEC) Approved Solar Retailer and all our Installers are CEC approved. We are with you from the beginning of the process right through to the end. Owner and Managing Director Warren Monsma knows that good, reliable customer service is key to seeing customers through the transition to solar as seamlessly as possible. As a Canberra local Warren understands the unique challenges of living in the region's diverse climate, and is best placed to help with your sustainable energy needs. Warren is committed to assisting Australian households in becoming more self sufficient and less reliant on fossil fuels by providing good quality products in an honest and supportive environment, ultimately saving you money.
SunBuilt Solar - Solar Panel Brands
Harness the power of the sun and save money on your energy bills well into the future with high quality, reliable photovoltaic (PV) solar panels. Getting the right solar panels on your home or business is essential to the longevity and efficiency of your system. We sell, install and service well known and trusted industry brands with proven track records, including LG, Sunpower, Hyundai Energy, REC, Solaredge and Jinko. Quiet and effective, PV solar panels convert the sun's energy into electricity. They consist of a large collection of solar cells made of thin layers of silicon sandwiched between glass and plastics. The solar panels are attached to your roof in a framing system composed of rails, clamps, roof hooks and brackets. In short, when photons from the sun hit the solar cells it makes electrons move around, shaken loose from their atoms, creating a flow of electricity. This electricity is sent to your solar inverter to be converted to usable energy for your home.
SunBuilt Solar - Inverter Brands
The heart of your solar system, solar inverters convert the Direct Current (DC) electricity generated by your solar panels into Alternating Current (AC) electricity that is then fed into your home appliances, home battery storage, or back into the grid. Our inverters monitor power consumption with real time usage data. This assists you with modifying your energy use habits to consume more energy during the day – known as load shifting – optimising the energy supplied by your solar system, and reducing your energy bills. We sell, install and service trustworthy solar inverter brands including Solaredge, Fronius, Sungrow and Goodwe.
Solar Power
Hybrid Solar
Solar Hot Water
Off Grid Solar
Solar Maintenance/Upgrades
Commercial Solar installations
Read SunBuilt Solar Customer Reviews
Monday 30th August, 2021
Cameron Russell from Australian Capital Territory
Warren and his team conducted a pv test on my solar system. This was a easy, fast and well priced process and once I contacted them it was all done. The paper work was even lodged to evo energy by them on my behalf. Highly recommend there services!
Monday 23rd August, 2021
Garry Peadon from Australian Capital Territory
We bought a 13.3kw solar system and a hot water heat pump tank. These guys installed it over a weekend due to them being so busy a week after we paid the deposit! I was surprised to see how well the solar had been installed when I got on the roof to personally inspect the installation. The system has worked flawlessly and I reckon it will pay itself off within 3 years. We are super happy and I can't recommend these guys enough.
Monday 23rd August, 0021
Charlie Tizzard from Australian Capital Territory
These guys got me sorted. Excellent communication and no surprises. Thanks guys!!
*Please note that supplier ratings, reviews, and opinions shared on yoursolarquotes.com.au are the opinions of the reviewers alone and do not reflect the views or opinions of Your Solar Quotes. Read more at our Terms & Conditions under 'Installer Reviews.'