About Sun Station (Solar Company)
3/10 Henderson Rd, Knoxfield VIC 3180, Australia

0416060129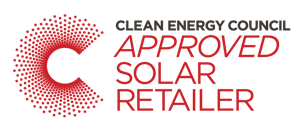 We are an Australian based solar system provider with extensive knowledge and expertise regarding solar PV panels and systems. We also have long and strong relationships with our varied suppliers, insuring us product quality and price advantage. We focus on offering the best quality products and customised solar systems to individual customers and local communities. Our goal is to be objective, informative, and educational to help choosing and installing the most suitable system with the best quality and value. Our vision is to empower people to live long and prosper. Therefore, we carry the mission of promoting solar to encourage using renewable energy, reducing CO2 emission, and being environmental friendly.
Sun Station - Solar Panel Brands
Longi, Risen, Znshine, Jinko, LG
Sun Station - Inverter Brands
SMA, Goodwe, Fronius
Solar Power
Hybrid Solar
Solar Hot Water
Off Grid Solar
Solar Maintenance/Upgrades
Commercial Solar installations
Read Sun Station Customer Reviews
Friday 7th August, 2020
Nicole from Victoria
Thank you guys for your hard work today! The installers were fantastic, friendly and helpful. They even took out the trash after the installation was done. I am really grateful.
Friday 7th August, 2020
Hui from Victoria
Much appreciation for your patience all the time. I was mostly impressed by how you treat us in a sincere and honest manner. Your company must be a well-managed and reliable one!
Thursday 6th August, 2020
Angeline from Victoria
I cannot say enough in praise of your service! We would definitely recommend you to anyone looking for good quality and affordable solar and great customer service : )
Tuesday 29th October, 2019
L Z from Victoria
Good experience.
*Please note that supplier ratings, reviews, and opinions shared on yoursolarquotes.com.au are the opinions of the reviewers alone and do not reflect the views or opinions of Your Solar Quotes. Read more at our Terms & Conditions under 'Installer Reviews.'
Sun Station Top Solar Service Locations