About Spot On Solar (Solar Company)
7 Alhambra Ave, Cardiff NSW 2285, Australia

0488034382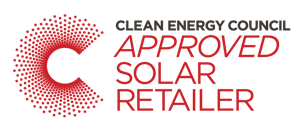 Solar Power
Hybrid Solar
Solar Hot Water
Off Grid Solar
Solar Maintenance/Upgrades
Commercial Solar installations
Read Spot On Solar Customer Reviews
Saturday 28th March, 2020
Renato Rispoli from New South Wales
After a very competitive price and great system recommendations we decided to go with Spot on Solar. Its one of those decisions that we will never regret. The install went well and had no impact on us and all was left tidy. The system works a treat and performs even better than our expectations. Spot on got all the grid work done in time and it was up and running without delay. Subsequent to installation (due to it being an older house ) we needed some advice from them. They were out here in virtually no time and helped us way beyond expectations. Big thanks to Stuart and the team.... I cannot recommend them highly enough.
Tuesday 14th January, 2020
Lorene Carey from New South Wales
I can highly recommend Spot on Solar, very competitive pricing, high quality panels & inverter and professional installation. Any query I had was answered in a simple and uncomplicated manner.
Friday 15th November, 2019
John Bartlett from New South Wales
I fully recommend this solar company, Competitive prices, quality panels and inverters with first class installation service. Prompt and on time. AAA+
Friday 14th June, 2019
Tim Buckly from New South Wales
5 stars
Wednesday 12th June, 2019
Cameron Harrison from New South Wales
Professional service, quick install, very helpful and friendly staff.
Friday 29th March, 2019
Codi Nicholls from New South Wales
Very professional. Had some solar panels put up on my roof with no dramas at all. Will definitely be using them again when my granny flat goes up.
Friday 29th March, 2019
Tony Lawder from New South Wales
Great company to deal with. Excellent explanation of the whole solar process, very flexible in quoting options to ensure we got the best system possible, installation was quick and completed very professionally, and really good after installation follow up. overall we highly recommend spot on solar for providing a great system at a competitive price and installing it quickly and exactly when it was booked.
Thursday 28th March, 2019
Aaron Bischoff from New South Wales
Excellent company to deal with. Really understand what you are after. No just another sales pitch, these goes know their stuff. Installation is extremely professional and the pricing is way ahead of the rest. I already had a system from the first solar program and Spot In were able to add the new system and connect the remote monitoring so I can see all of the panels. Together with the three batteries I have a great system. Don't hesitate to give mark at Spot On a call
*Please note that supplier ratings, reviews, and opinions shared on yoursolarquotes.com.au are the opinions of the reviewers alone and do not reflect the views or opinions of Your Solar Quotes. Read more at our Terms & Conditions under 'Installer Reviews.'
Spot On Solar Top Solar Service Locations