About Sparky Raj (Solar Company)
4 Vendetta Cres, Johnston NT 0832, Australia

0448657719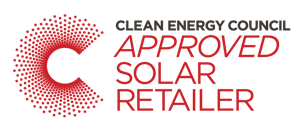 We are NT based solar company. Servicing in Darwin, Rural Darwin, Katherine and surrounding areas. Our team is CEC qualified to install grid-solar systems. We can provide a competitive quote and committed to deliver quality work and use products from local suppliers only to support NT market. We are specilised in the areas of Design, Installation, Upgrades and trouble shooting PV grid connect solar system. Please feel free if you have any questions that are not addressed.
Sparky Raj - Solar Panel Brands
LG, Jinko, Canadian Solar, REC, SUNPOWER, Q CELL, SOLAR EDGE
Sparky Raj - Inverter Brands
FRONIUS, SMA SUNNYBOY, SOLAR EDGE, ABB
Solar Power
Hybrid Solar
Solar Hot Water
Off Grid Solar
Solar Maintenance/Upgrades
Commercial Solar installations
Read Sparky Raj Customer Reviews
Saturday 19th October, 2019
Trent from Northern Territory
Raj made my decision to go solar an easy on to make. Well done and all the best Raj.
Friday 7th June, 2019
Robert from Northern Territory
Very fast, reliable service. Ray was friendly and the installer was helpful.
Monday 28th January, 2019
Bella from Northern Territory
5 star service. Happy with my system
Sparky Raj Top Solar Service Locations