About Sparkwire Solar (Solar Company)
19 Cross St, Lockleys SA 5032, Australia

0410696922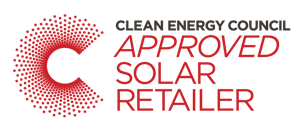 Sparkwire started life as an electrician servicing the beachside and garden suburbs of Adelaide but through word of mouth and advertising it has also become a specialist for solar solutions in the suburbs we service. We don't offer any false savings and do not have any inflated prices that are then discounted. Sparkwire offers great deals because we have low overheads. We don't advertise on TV or the radio, we rely on neighbours and friends referring us. We only supply quality solar products that will perform continuously over many years. We consider ourselves the go-to solar company when householders experience problems with faulty solar products or people have problems with warranties that are not honoured by other solar companies. We have a team of 5 electricians who install and repair solar systems every day in suburbs near you.
Sparkwire Solar - Solar Panel Brands
JA Solar Jinko LG REC Seraphim Sunpower
Sparkwire Solar - Inverter Brands
ABB Fronius Goodwe Huawei Solaredge Sungrow
Solar Power
Hybrid Solar
Solar Hot Water
Off Grid Solar
Solar Maintenance/Upgrades
Commercial Solar installations
Read Sparkwire Solar Customer Reviews
Wednesday 28th October, 2020
Graeme Sloan from Queensland
Great price and service on 10kw system. Installed in a morning. Brilliant service
Friday 2nd October, 2020
Oanh Ha from South Australia
Professional, friendly and very efficient team. Highly recommended. Thank you very much for your great service.
Thursday 1st October, 2020
Mark from South Australia
Quote was detailed and considered aspects I would not have thought to ask about. Installation all done in a day and no mess or fuss. System has worked as promised from day 1. Already had grid connection but got advice on info needed for contacting electrical supplier.
Thursday 1st October, 2020
Wayne from South Australia
These guys were brilliant. The whole process was seem less. From and marketing through to the installation. Professional, attentive, punctual!! A brilliant team.
Thursday 1st October, 2020
Donna from South Australia
The process was very smooth. We felt reassured that we had made the right decision and that everything had been explained to us. We also didn't feel pressured to make a decision on the day, but we felt very confident to do so.They were very considerate of the fact that there would be some delay as we needed to move our meter board and the communication was excellent.
Thursday 1st October, 2020
Gerri from South Australia
Great installer from start to finish they were factual, on point and very easy to work with. Communication was wonderful we were kept informed and they listened to our wants and requests, appointment times were kept. The installers were polite, neat and tidy in their work overall a good experience looking forward to seeing my next electricity bill.
Thursday 1st October, 2020
Shaun from South Australia
Very impressed with the customer service from the entire Sparkwire team. Paul, Catherine and Torsten have been a dream to work with from day 1. Always an email or call away. They delivered a quality product on time, clean, neat, tidy, professional and punctual. Highly recommend and a great price.
Friday 28th August, 2020
Scott Lamb from South Australia
Great professional team, all work carried out was exceptional. Big thanks to Paul & Catherine at Sparkwire.
Friday 24th July, 2020
Tracy Dearlove from South Australia
Excellent! Friendly crew, good work. Cleaned jobsite. Prompt replies and service.
Friday 24th July, 2020
ray parker from South Australia
I recently had Sparkwire install my solar system, my first contact person was Sales representative Paul Mills who gave me valuable information on the size of the system for my needs, the installation was finished in one day without any delay, and the site was left clean & tidy, All questions were answered promptly with great help from Catherine whom also setup the app for my phone Great people to deal with and good service!! Thank you Sparkwire
Friday 19th June, 2020
Eryn from South Australia
Great professional service. Highly recommend
Saturday 30th May, 2020
Lana Hill from South Australia
We wanted to support a local company. Read some reviews and decided on Sparkwire. Great price, great communication and nice people to deal with. All installed within around 3 weeks of initial enquiry. Highly recommended. Thank you
Wednesday 4th March, 2020
Tony Kellie from South Australia
These guys are local they know adelaide conditions, they are electricians and they gave us a good price and no hassle installation
Sunday 9th February, 2020
Clare Cirillo from South Australia
Highly recommend Sparkwire Solar! Great to deal with and was installed within a few weeks. So happy and already reaping the benefits Enjoying not stressing when I use my air conditioner that uses a extrem amount of power! 5
Wednesday 22nd January, 2020
John from South Australia
Very prompt with quotes and installation completed within 4 weeks! Big ups to the team.
Monday 16th December, 2019
Tenille Henley from South Australia
Extremely happy with the service provided from Sparkwire Solar, the process from quote to completion was smooth, informative, speedy and reliable.
Tuesday 27th August, 2019
Alexander from South Australia
Punctual, competitive pricing, great job - happy to recommend.
Wednesday 3rd May, 2017
Catherine Wise from South Australia
Such wonderful service. Got the job done on time and with minimum disruption to our family. Very happy with price and they even cleaned up after themselves!
*Please note that supplier ratings, reviews, and opinions shared on yoursolarquotes.com.au are the opinions of the reviewers alone and do not reflect the views or opinions of Your Solar Quotes. Read more at our Terms & Conditions under 'Installer Reviews.'
Sparkwire Solar Top Solar Service Locations