Is Sparkin Energy the best solar installer for you?
We've collected thousands of installer reviews to make sure your search for solar is safe & hassle-free.
Click 'Compare 3 Quotes' below to make sure that you're getting a good deal.
About Sparkin Energy (Solar Company)
23 Watergardens Cct, Lyndhurst VIC 3975, Australia

0448087146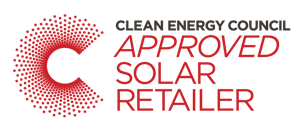 Solar Power
Hybrid Solar
Solar Hot Water
Off Grid Solar
Solar Maintenance/Upgrades
Commercial Solar installations
Read Sparkin Energy Customer Reviews
Friday 12th February, 2021
Arun from Victoria
Sparkin energy helped set me up with an excellent system for an unbeatable price. Sales/Quotation: I stumbled upon Sparkin Energy on one of the Solar Panel discussion forums. The quoting process was different from all others - Sparkin was the only company to send someone to measure up my roof before confirming how many panels will fit. While my roof space was tight and all others were asking me to put in optimisers if I wanted a 6.66 KW system, Sparkin quoted a 6.66 KW system and a Fronius inverter for an excellent price. Ash from Sparkin energy was very helpful and informative, patiently explaining the pros and cons of various configuration options. Installation: The process was smooth and much ahead of time. My installation was supposed to be in mid-December due to the backlog of orders (COVID lockdown), but it was completed on 30th October, as there was a cancellation by another customer near my location. The installation team was polite and punctual. Quality of workmanship was very good. Customer service: My overall customer experience was good. They helped organise the Certificate of Electrical Safety fairly quickly. The experience was a bit different to what I had when contacting other companies for quotes, mainly because Sparkin does not have a specialised sales team. It did not bother me much and I guess that helps keep the costs low.
Monday 18th January, 2021
Michael S from Victoria
Ash and his team did a very professional job on our solar installation at a very reasonable price! I would highly recommend them to everybody. Right from the start when I contacted Ash after seeing many good reviews about quality, workmanship and pricing he was not pushy unlike other companies and wasn't trying to rip people off with lower quality panels and inverters at high prices. He answered all my questions and made recommendations and gave me options on different products. There were no extra fees or charges for my request to have the inverter in the garage; it was no problem for them. I had a few questions and queries post installation and Ash was always happy to help out. Very happy with the output of our system; we will easily pay it back within a few years.
Sunday 3rd January, 2021
Howard from Victoria
Ash and his team did a great job with the installation and gave me a really good competitive price for the system I've got (mid-top tier). I have had both the solar inspector and electrician on seperate occasions complement how clean his electrical work was and said it was rare to see in the industry.
*Please note that supplier ratings, reviews, and opinions shared on yoursolarquotes.com.au are the opinions of the reviewers alone and do not reflect the views or opinions of Your Solar Quotes. Read more at our Terms & Conditions under 'Installer Reviews.'
Sparkin Energy Top Solar Service Locations