About Southeast Solar Australia (Solar Company)
1 Smith Rd, Springvale VIC 3171, Australia

0390692833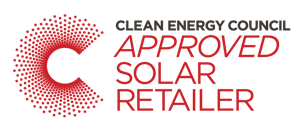 Southeast Solar Australia is a Clean Energy Council Approved Solar Retailer predominantly servicing the south eastern suburbs of Melbourne. We take great pride in providing the highest quality Solar Systems to Victorian households and businesses at the most competitive prices. Most importantly we never compromise on service or quality.
Southeast Solar Australia - Solar Panel Brands
Seraphim, Jinko, Trina
Southeast Solar Australia - Inverter Brands
Growatt, Sungrow, Fronius
Solar Power
Hybrid Solar
Solar Hot Water
Off Grid Solar
Solar Maintenance/Upgrades
Commercial Solar installations
Read Southeast Solar Australia Customer Reviews
Tuesday 2nd July, 2019
Eleni Sakellaridi from Victoria
Contacted southeast solar 5 weeks ago for a quote on a 5kw solar system. I couldn't resist the price so I went ahead. I was blown away with the fast and professional installation. My friends have had systems installed with other companies that took months to install. So far so good, couldn't be happier.
Tuesday 18th June, 2019
Flavia Oppo from Victoria
Just had a 6.6 KW installed with Southeast Solar and I have to say how impressed I was with their prices and service. Have already recommended them to all my family and friends.
Sunday 12th May, 2019
Kabuli from Victoria
I recently used South East Solar to get solar panels and had the most seamless experience. Everything was taken care of, with the system installed in under a week. Highly recommended
Southeast Solar Australia Top Solar Service Locations