About SolarWide (Solar Company)
2 Textile Ave, Warana QLD 4575, Australia

0753095871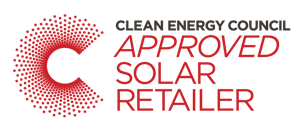 SolarWide is a family owned and operated business situated in the Sunshine Coast servicing from Brisbane to Gympie. SolarWide has installed thousands of solar power systems since we started in 2011 and concentrate only on solar power. This has enabled us to become absolute specialists in solar. SolarWide has committed to raising the bar in the solar industry by signing on to the Clean Energy Council Solar Retailer Code of Conduct. We are the only LG and Q Cells partners on the Sunshine Coast and these partnerships have been offered to us due to our reputation for quality and service.
SolarWide - Solar Panel Brands
LG & Q Cells
SolarWide - Inverter Brands
Fronius & Sungrow
SolarWide - Solar Battery Brands
LG Chem & Sonnen
Solar Power
Hybrid Solar
Solar Hot Water
Off Grid Solar
Solar Maintenance/Upgrades
Commercial Solar installations
Read SolarWide Customer Reviews
Wednesday 9th May, 2018
Paul Weatherson from Queensland
I have had solar fitted by this professional company. All I can say is wow! Dan came out to my property and discussed through the many different options and spoke in detail of the pros of each. He spoke in a way that I could understand (not really knowing much about solar!). The installation date came and the guys turned up promptly. They worked seamlessly throughout the day. They were very tidy and ensured that all the rubbish was taken away. They gave me a detailed training course of how to turn on and shut down the system and gave me loads of literature on how it all works and how to gain the best out of my system. I have since spoken to Dan to complement his team. I would recommend this company to everyone. Slightly more expensive but definitely worth it!
Wednesday 9th May, 2018
Rebecca Gibb from Queensland
We recently built a new house on Bribie Island and were fortunate enough to choose SolarWide for our new roof solar system. Pete Hamel made the whole process extremely easy and was always prompt and professional throughout the whole process. Our builders did not make the job easy for Pete, but he held an excellent attitude and got on with the job, regardless of the builders. We would highly recommend anyone who would like a professional solar installation at a very fair price, coupled with excellent staff to do the instal. Only good things to report about Pete and SolarWide. Graham & Rebecca Gibb
Wednesday 9th May, 2018
Tina from Queensland
Just had 5kw Sungrow with 14 Risen panels fitted. Excellent professional installers - went above and beyond. After brain freezing Company/product decisions/choices - couldn't be happier . Highly recommend them
*Please note that supplier ratings, reviews, and opinions shared on yoursolarquotes.com.au are the opinions of the reviewers alone and do not reflect the views or opinions of Your Solar Quotes. Read more at our Terms & Conditions under 'Installer Reviews.'
SolarWide Top Solar Service Locations