About SolarHub (Solar Company)
6 Longview Ct, Thomastown VIC 3074, Australia

0390434936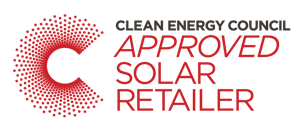 SolarHub have helped over 7000 customers reduce their power bills and their reliance on traditional forms of energy. We believe in helping you generate your own energy, to store that energy so you can use it when you need most, and to assist you optimise how your energy is used in your home or business. As such, we believe in helping you make a positive environmental impact and want you to reap the financial benefits of taking charge of your own energy needs.
Solar Power
Hybrid Solar
Solar Hot Water
Off Grid Solar
Solar Maintenance/Upgrades
Commercial Solar installations
Read SolarHub Customer Reviews
Thursday 17th May, 2018
Moh from Victoria
The whole process was amazingly fast and the job was perfectly done. We wanted a quality optimized system with monitoring, from the contract stage to completion took only 4 days. The system is running fine with no issues so far. I had few questions post installation and Chris addressed them promptly. We highly recommend this team if you are after a quality service and system.
Thursday 17th May, 2018
Brad Moore from Victoria
Solarhub is outstanding, I would definitely recommend them, they exceed all my expectations. I'm not affiliated with Solarhub in any way. They didn't pay me for this review. I wanted to share an honest review of my solar buying experiences. I found it hard to find a good solar company, most just wanted to make the sale. This was until found Frank and Chris from Solarhub. I knew what I wanted, and Solar Hub took the time to consult with me without any high-pressure sales tactics or being close-minded to any one single product. If you are considering a high-end solar solution with Solarhub that includes a battery, you can ask for my details and I would be more than happy to speak to you, and if you live in the outer eastern suburbs of Melbourne you can come and see the system in action.
Thursday 17th May, 2018
Linda from Victoria
Solarhub provided a very professional service during all aspects of the solar system installation.The whole process dealing with Chris from Solarhub was great. From the initial quotation over the phone, professional solar advice & choice of solar system options, dealings with the team of installers & to after sales services, the whole process was excellent. I can highly recommend Solarhub to any customers considering a quality solar system.
*Please note that supplier ratings, reviews, and opinions shared on yoursolarquotes.com.au are the opinions of the reviewers alone and do not reflect the views or opinions of Your Solar Quotes. Read more at our Terms & Conditions under 'Installer Reviews.'
SolarHub Top Solar Service Locations