About Solar Union (Solar Company)
90 Southlink St, Parkinson QLD 4115, Australia

0721134115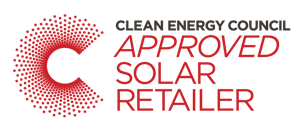 We take much pleasure in introducing our Company Solar Union Pty Ltd. Solar Union is familiar with the requirements for success in Residential and Commercial Solar Industry. We possess the right combination of Tier 1 products, skilled staff, and proficient management to make a difference. We are set apart from our competition in that we are committed to research and development in solar technologies and EV charging solutions. We have a dedicated research and development department where we have tried and tested our products and only install products that will perform efficiently year on year. At Solar Union, we build confidence, solid relationships, and trust with our clients because our business is solid and our solutions workable
Solar Union - Solar Panel Brands
Longi , Q-Cell, Canadian solar, Jinko
Solar Union - Inverter Brands
Sungrow, Fronius, Goodwe, Solar Edge, Fimer
Solar Union - Solar Battery Brands
Tesla, LG Chem, Alpha ESS, BYD
Solar Power
Hybrid Solar
Solar Hot Water
Off Grid Solar
Solar Maintenance/Upgrades
Commercial Solar installations
Read Solar Union Customer Reviews
Wednesday 26th October, 2022
Dolly Bamberry from Queensland
Having chosen Solar Union to install a new 6.6 Kw system at our house we have no hesitation to recommend this company. We found Ray to be most helpful and nothing was too much for him. He explained everything, recommending the most suitable sized system and guided us through from start to finish. Aaron and Maalik who did the installation were also very friendly, helpful and professional and in my opinion did a first class job. There were quite a few cracked tiles needing replacement and they even left the job and returned after we sourced new tiles with Ray's help. As I said before I highly recommend Solar Union.Thanks to all involved.
Wednesday 12th October, 2022
Ayomide from Queensland
I can only say solar union was professional and helpful and has kept us up to date during the entire process, including explaining really well what size system we would need and why. Even on cloudy days we are still making our own power, it's a lot less, but it's still getting some. The trades have been phenomenal. We had other solar companies come to our house, but these guys were the best by far. We are really happy.
Thursday 8th September, 2022
Kieron Townsing from Queensland
Solar union has just finished installing a solar system on my roof and looks fantastic, cant wait to see the savings, thanks guys
Wednesday 7th September, 2022
Rambo from Queensland
Ray was easy to deal with, assisting every step of the way including the finance steps. Couldn't recommend High enough.
Wednesday 17th August, 2022
Lyn Townley from Queensland
Was looked after from start to finish and then some, first by Sue then by Ray. I have found this company, friendly, knowledgeable and helpful. Happy with my installation. Good company.
Wednesday 17th August, 2022
John Taylor from Queensland
Solar Union is perhaps one of the most pleasant experiences I have EVER had in dealing with businesses. Ray has been such a gentleman who took me from solar novice to solar owner to Solar Union advocate. I would advise anyone to contact this firm for ANY help on solar.
Wednesday 15th June, 2022
John Gleeson from Queensland
The boys turned up on the first available fine day. They were all very polite and got stuck into the job straight away. They also answered any questions we asked and very helpful.
Wednesday 4th May, 2022
Raymond Hood from Queensland
Great smooth professional process . Well priced and speedy installation . Great people to deal with and could not have asked for anymore support . Faultless. Many Thanks Ray Hood
Tuesday 12th April, 2022
R H from Queensland
Anyone that would be reading my review would think I work for them ….i can guarantee you I don't …. The service support is 2nd to none and have been brilliant from wo to go…I opted for a mid range system and installation is prompt and pricing is very competitive …don't skip these guys you won't regret it… 5 stars is well deserved
Wednesday 16th March, 2022
Kallen Liddell from Queensland
Sue from Solar Union was fantastic. She was honest, helpful and made the whole process easy. I would highly recommend this service. :-)
Wednesday 9th March, 2022
emily warner from Queensland
Great price and great communication. Sue has been so helpful throughout the whole process. Quick install and follow up from the company. Will definitely recommend this company
Wednesday 16th February, 2022
Deborah Rawkins from Queensland
I am about to instal my second system through Sue and Solar Smart, now Solar Union, but it will be a third experience with them. My son first researched and installed a 6.6kw system and then recommended to me for my build in 2019. We were both really happy with our systems and especially the service. I am now building again and I did not hesitate to contact Sue to discuss another installation, I have not even bothered to get any other quotes as I know Sue will put forward the best system for my requirements. I couldn't recommend a better company and service. Highly recommended, wish I could give more stars.
Wednesday 16th February, 2022
Torsten Wulff from Queensland
Solar Union recently put solar on my invest property, the price was good and the service was excellent. I have recommended to my family and friends.
Tuesday 15th February, 2022
Kenny McGuffie from Queensland
Great to deal with. Professionally installed.
Wednesday 9th February, 2022
Fay Mcmah from Queensland
Polite, good price, on time and very efficient. Works perfectly. Couldn't be happier.
Wednesday 9th February, 2022
Angelo Andaloro from Queensland
Solar quote and acceptance was completed with Sue Wulff(Sales Representative). Sue was friendly, very knowledgeable, courteous and very prompt on telephone advice, followups and emails. Rhys (Electrician Installer) and the team were very prompt in installing the system. Friendly, cleaned up after themselves. All staff I dealt with are a credit to Solar Union Queensland. Would definitely recommend Solar Union Queensland to family and friends.
Friday 7th January, 2022
Peter from Queensland
Friendly staff and very helpful. Most importantly they were knowledgeable and knew what they were talking about and cleaned up after themselves.
Thursday 6th January, 2022
Jason Garner from Queensland
Chris & the Team recently provided & installed a system to our new home. I cannot more highly recommend Solar Union & Chris for his industry knowledge, accessibility to contact & overall professionalism, through out our purchase. Coupled with that, their installers exceeded my expectations, for their tidiness & overall presentation of our finished product. Can honestly say there is no aspect of this experience, whereby I can provide any negative feedback.
Sunday 2nd January, 2022
Kevin S from Queensland
Thank you Solar Union; the team took the time to find out what I needed and designed a system that has saved me money.
Friday 24th December, 2021
wendy cheng from Queensland
Great service, great price, best after sales service, very very happy. Highly recommend.
Wednesday 22nd December, 2021
Helen from Queensland
Solar Union has the best user-friendly monitoring system. They set up my mobile so that I could monitor my system from wherever I am.
Saturday 18th December, 2021
Jason from Queensland
Extremely happy with the service from start to finish and we found them easy to deal with and we had a query after the system was installed and they took the time to explain my query. Highly recommend Solar Union.
Wednesday 15th December, 2021
Peter from Queensland
Great company to deal with. Great products; Great Price; Great communication.
Friday 10th December, 2021
Aidan from Queensland
The Design Team was incredible. I had a difficult roof and other solar companies told me it couldn't be done. Solar Union went the extra mile and now I have solar saving me money.
Wednesday 24th November, 2021
Ebony Scotney from Queensland
Charlie did a great job, explained everything so that going solar was a no brainer. The product they suggested was great & the ongoing service has been amazing! Highly recommend Solar Union :)
Thursday 18th November, 2021
Lesleigh Davis from Queensland
Thank you Solar Union for the great service .You have been marvellous to deal with, from our very first interaction with Gary , I really appreciate your advice ,knowledge and professionalism. They took the time to explain the process and delivered on time and on budget with no hard sell. Great job very happy
*Please note that supplier ratings, reviews, and opinions shared on yoursolarquotes.com.au are the opinions of the reviewers alone and do not reflect the views or opinions of Your Solar Quotes. Read more at our Terms & Conditions under 'Installer Reviews.'
Solar Union Top Solar Service Locations