About Solar Union (Solar Company)
90 Southlink St, Parkinson QLD 4115, Australia

0721134115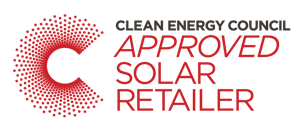 We take much pleasure in introducing our Company Solar Union Pty Ltd. Solar Union is familiar with the requirements for success in Residential and Commercial Solar Industry. We possess the right combination of Tier 1 products, skilled staff, and proficient management to make a difference. We are set apart from our competition in that we are committed to research and development in solar technologies and EV charging solutions. We have a dedicated research and development department where we have tried and tested our products and only install products that will perform efficiently year on year. At Solar Union, we build confidence, solid relationships, and trust with our clients because our business is solid and our solutions workable
Solar Union - Solar Panel Brands
Longi , Q-Cell, Canadian solar, Jinko
Solar Union - Inverter Brands
Sungrow, Fronius, Goodwe, Solar Edge, Fimer
Solar Union - Solar Battery Brands
Tesla, LG Chem, Alpha ESS, BYD
Solar Power
Hybrid Solar
Solar Hot Water
Off Grid Solar
Solar Maintenance/Upgrades
Commercial Solar installations
Read Solar Union Customer Reviews
Friday 7th January, 2022
Peter from Queensland
Friendly staff and very helpful. Most importantly they were knowledgeable and knew what they were talking about and cleaned up after themselves.
Sunday 2nd January, 2022
Kevin S from Queensland
Thank you Solar Union; the team took the time to find out what I needed and designed a system that has saved me money.
Wednesday 22nd December, 2021
Helen from Queensland
Solar Union has the best user-friendly monitoring system. They set up my mobile so that I could monitor my system from wherever I am.
Saturday 18th December, 2021
Jason from Queensland
Extremely happy with the service from start to finish and we found them easy to deal with and we had a query after the system was installed and they took the time to explain my query. Highly recommend Solar Union.
Wednesday 15th December, 2021
Peter from Queensland
Great company to deal with. Great products; Great Price; Great communication.
Friday 10th December, 2021
Aidan from Queensland
The Design Team was incredible. I had a difficult roof and other solar companies told me it couldn't be done. Solar Union went the extra mile and now I have solar saving me money.
*Please note that supplier ratings, reviews, and opinions shared on yoursolarquotes.com.au are the opinions of the reviewers alone and do not reflect the views or opinions of Your Solar Quotes. Read more at our Terms & Conditions under 'Installer Reviews.'
Solar Union Top Solar Service Locations