Is Solar Shop the best solar installer for you?
We've collected thousands of installer reviews to make sure your search for solar is safe & hassle-free.
Click 'Compare 3 Quotes' below to make sure that you're getting a good deal.
About Solar Shop (Solar Company)
Level 2, 850 Collins St, Docklands VIC 3008, Australia

1300786769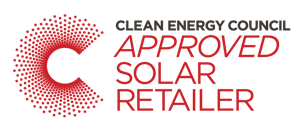 Solar Dynamics is a local, Australian family run business located in Mordialloc, Victoria. 

 We are proud to be CEC Approved Retailer & Solar Victoria Accredited. We have been established since 2009 and continue to be part of the ever growing solar industry, supplying solar electricity solutions to over 5800 installations in Victoria. We not only provide our customers with quality advice, customer service, and installation with exceptional after sales services, but here at Solar Dynamics we align ourselves with high quality products with options to suit your individual needs.
Solar Shop - Solar Panel Brands
Longi, Jinko, Canadian Solar, Q-Cell
Solar Shop - Inverter Brands
SMA, Fronius, Goodwe, Growatt, GivEnergy
Solar Shop - Solar Battery Brands
GivEnergy
Solar Power
Hybrid Solar
Solar Hot Water
Off Grid Solar
Solar Maintenance/Upgrades
Commercial Solar installations
Read Solar Shop Customer Reviews
Friday 17th May, 2019
Kings from Victoria
Until then I had no idea of the excellence of your products and the federal and Adelaide City Council subsidies available. Your trades people were all Matthew said they would be. All in all I could not be happier. Sincere thanks to all concerned
Tuesday 16th April, 2019
Fred from Victoria
Professional service, trades staff were very competent. The quotation was detailed and Sales team were available to answer my questions . I am very happy with the Solar Panels and battery solution proposed . A quality product was delivered on time and installed as quoted.
Saturday 2nd February, 2019
Ralph from Victoria
Solar shop were very helpful at all stages of the project, from initiation through to the final rebate application for the battery. Their staff were knowledgable and very professional and there were no hiccups at all during the project.
Monday 9th April, 2018
David Payton from Victoria
My initial contact with Solarshop was with Matthew McGrath who was very knowledgeable and did everything he said he was going to do . The operations side was also very good and the installation ( through Greg ) was professional and seamless . We are very happy with the product , which is great quality.
Saturday 10th March, 2018
IPD from Victoria
Fantastic experience, all staff and installer were great to deal with. Communication was awesome and everything went very smoothly. Would fully recommend Solarshop to anybody
Wednesday 7th March, 2018
Steve from Victoria
This system has worked seamlessly since install. The rep was easy to understand didn't oversell me and gave me exactly what I needed. Easy to get hold of even after the sale.
Monday 5th February, 2018
Cassandra from Victoria
The team at Solarshop have been excellent. They have made the purchase and installation of solar systems so quick an easy. Really impressed with the great service!! Keep up the good work!
*Please note that supplier ratings, reviews, and opinions shared on yoursolarquotes.com.au are the opinions of the reviewers alone and do not reflect the views or opinions of Your Solar Quotes. Read more at our Terms & Conditions under 'Installer Reviews.'