About Solar Run Taylors Hill (Solar Company)
7 Evergreen Ct, Taylors Hill VIC 3037, Australia

0404765356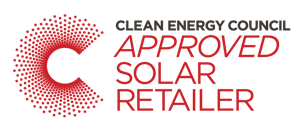 Solar Run Taylors Hill is bringing homeowners a simple, affordable way to power their homes with the sun and to get control back of their energy. Our passion is to help Australians become more energy independent. After a tumultuous 10 years of constant power company price increases, black-outs and coal-fired power plant failures, we're seeing more Australians searching for a better solution. Recent statistics from the Clean Energy Council tell us people are paying nearly $1500 a year on their energy bills because electricity prices are so high. It's no wonder solar panels are going up on rooftops around the country at a lightning pace. We call this the solar revolution, and Solar Run is ready to provide Australians with solar panel installation, solar hot water, solar battery storage and LED lighting to bring their energy bills down. By installing some of our solar and energy efficiency products in your home, you can realise real savings on your energy bill and protect your family budget from the endless skyrocketing electricity prices. What's more, you can feel great that you're giving back to this great country by generating renewable energy. It's easy to take back control. Stop relying on your energy providers and join us in the solar revolution
Solar Run Taylors Hill - Solar Panel Brands
Eging, Jinko, QCells, LG, Longi, Risen, ET, JA Solar
Solar Run Taylors Hill - Inverter Brands
Solar Edge, Sofar, Sungrow, Goodwe, Growatt, Fronius, SMA.
Solar Run Taylors Hill - Solar Battery Brands
Alpha-ESS, Tesla, LG Chem, Sonnen
Solar Power
Hybrid Solar
Solar Hot Water
Off Grid Solar
Solar Maintenance/Upgrades
Commercial Solar installations
Read Solar Run Taylors Hill Customer Reviews
Monday 26th October, 2020
C L from Victoria
After sourcing a few quotes, I settled with Solar Run Taylors Hill as they are local, reasonable in pricing and more knowledgeable of the products I was requesting for. Although there were many steps involved it felt quick and seamless and all my questions were answered promptly. After signing the contract, the installers came in 2 days to install 20 solar panels with the SolarEdge inverter and we are very happy with the work done. Overall, I will recommend Solar Run Taylors Hill to my family and friends.
Tuesday 12th May, 2020
David La from Victoria
The Solar Run team were terrific in guiding me through the options available to me for solar systems, especially in the current market where there is so much advertising and potential to be ripped off. Tony was attentive to my requirements and candid in his guidance which built a strong level of trust and comfort with Solar Run, unlike other dealings I've had with various other solar providers. The installers arrived promptly and completed the job well, leaving no mess. The after-sales service continues to justify why I select Solar Run as my preferred vendor and I'm extremely pleased with how my system has performed to date. I would not hesitate in recommending Solar Run and Tony to anyone in the market for a solar system and would definitely speak to them again should I move into a new property that required a system to be installed. Thanks again for the great service and looking forward to the ongoing returns on my investment!
Thursday 7th May, 2020
Hieu Dinh from Victoria
Got the 6.6kw system installed. Was great dealing with An and the installation team. Professional and friendly. Highly recommend
Wednesday 6th November, 2019
Lisa Tram from Victoria
Thank you Solar Run Taylors Hill for getting the job done! Got the call and within 3 weeks we got the rebate, completed installation and got a copy of all paperwork. An was very knowledgable, honest and delivered as promised. Cannot recommend An highly enough.
Thursday 15th August, 2019
Nicholas from Victoria
Very helpful and informative from start to finish. EXTREMELY HAPPY!
Thursday 16th May, 2019
Ann Lachlan from Victoria
Would use again.
*Please note that supplier ratings, reviews, and opinions shared on yoursolarquotes.com.au are the opinions of the reviewers alone and do not reflect the views or opinions of Your Solar Quotes. Read more at our Terms & Conditions under 'Installer Reviews.'
Solar Run Taylors Hill Top Solar Service Locations