About Solar Run Maroochydore (Solar Company)
21 Goodison Parade, Marsden Park NSW 2765, Australia

0406683303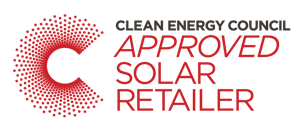 Solar Run is a National recognised company with over 40 office locations. SolarRun can bring customised solutions alive for all premises from Residential, Commercial and Industrial solutions. SolarRun have partnered with the leading product manufacturers around the world to provide the most competitive prices to the community and end user. Our team have an extensive knowledge and years of experience in the industry providing all solutions from Hot water eco friendly solutions to off the grid solutions. Our proposals are professionally designed and tailored to each individual customer to maximise the production and savings for our clients.
Solar Run Maroochydore - Solar Panel Brands
Jinko, Eging, Longi, Risen, Qcell, LG
Solar Run Maroochydore - Inverter Brands
Goodwe, Fronius, Sungrow, Sofar, SMA, ABB, Solar Edge
Solar Run Maroochydore - Solar Battery Brands
LG , Tesla, Alpha Hybrid
Solar Power
Hybrid Solar
Solar Hot Water
Off Grid Solar
Solar Maintenance/Upgrades
Commercial Solar installations
Read Solar Run Maroochydore Customer Reviews
Tuesday 29th September, 2020
Bee from Queensland
Did fantastic service. Organised fast installation during the difficult time of the year and always there for me when I got any problem and questions. Recommended his service. Fast and easy to deal with.
Saturday 19th September, 2020
Paul from Queensland
Thankyou to the whole team a job well done from start to finish.
Friday 4th September, 2020
Tuan from Queensland
System is working fine. Was happy with the service offered and customer service. Solar Run installed the app for the inverter on my mobile and also explained how everything works.
*Please note that supplier ratings, reviews, and opinions shared on yoursolarquotes.com.au are the opinions of the reviewers alone and do not reflect the views or opinions of Your Solar Quotes. Read more at our Terms & Conditions under 'Installer Reviews.'
Solar Run Maroochydore Top Solar Service Locations