Is Solar Run Altona Meadows the best solar installer for you?
We've collected thousands of installer reviews to make sure your search for solar is safe & hassle-free.
Click 'Compare 3 Quotes' below to make sure that you're getting a good deal.
About Solar Run Altona Meadows (Solar Company)
11 Whitecaps Avenue , Pointcook 3030

0404198638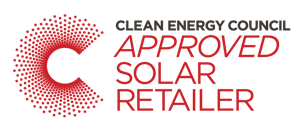 SOLAR RUN We are passionate about increasing households and Businesses quality of life through more efficient and sustainable use of energy, particularly through driving uptake of renewable energy solutions and providing tailored solutions for customer needs.
Solar Run Altona Meadows - Solar Panel Brands
Eging, Jinko, Qcell, LG, Longi
Solar Run Altona Meadows - Inverter Brands
Goodwe, Sungrow, Sofar, Fronius
Solar Run Altona Meadows - Solar Battery Brands
Tesla, Alpha
Solar Power
Hybrid Solar
Solar Hot Water
Off Grid Solar
Solar Maintenance/Upgrades
Commercial Solar installations
Read Solar Run Altona Meadows Customer Reviews
Sunday 13th December, 2020
Vinoth Kumar V from Victoria
Fantastic exp and service. Loved their commitment to deliver and satisfy the customer. Will refer Solar Run to everypne..
Sunday 6th December, 2020
Abbey M from Victoria
Rupesh and Suleman as a team are very good and professional. I got best deal and good product advice from both. My solar installation was done on time and nothing to complain about it. They did excellent job to the satisfaction. Highly recommend. Thanks you
Sunday 6th December, 2020
vikas kumar from Victoria
Rupush is really good and ensures that the work done is of highest quality.
Wednesday 14th October, 2020
Sharon from Victoria
Quality work and good panels
Sunday 4th October, 2020
Ruchi Gupta from Victoria
5 stars
Friday 2nd October, 2020
Akber Basaria from Victoria
We had great experience and for sure service was excellent and we had no problems.....thanks for everything......highly recommend for this service.....thanks
*Please note that supplier ratings, reviews, and opinions shared on yoursolarquotes.com.au are the opinions of the reviewers alone and do not reflect the views or opinions of Your Solar Quotes. Read more at our Terms & Conditions under 'Installer Reviews.'
Solar Run Altona Meadows Top Solar Service Locations