About Solar Nextgen (Solar Company)
1/18 Tolmer Pl, Springwood QLD 4127, Australia

0730591737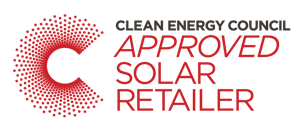 Solar Power
Hybrid Solar
Solar Hot Water
Off Grid Solar
Solar Maintenance/Upgrades
Commercial Solar installations
Read Solar Nextgen Customer Reviews
Sunday 16th January, 2022
Jonathan Manikam from Victoria
Very pleased to deal with NextGen. I consulted with Robert. He explained every tiny details in how the solar will be installed. Will and Gagan was the installers very pleasant crew to deal with went through every step with me while installing. Not only that Robert had corresponded promptly to all my inquires evan months after the installation was completed. Heads up you all. Thanks
Wednesday 22nd September, 2021
Joseph Biji from Victoria
Solar NextGen is the most affordable and reliable solar panel installer I came across. Their customer service is excellent and I would recommend them for anyone who is looking for a great deal in the current market.
Friday 10th September, 2021
Soney Baiju from New South Wales
Installed a 6.5kw system with Solar NextGen. Excellent customer service and attention to detail from all their teams in sales, service and installation. Very fast and professional installers who were efficient and made no mess. Highly recommend them for your solar system.
*Please note that supplier ratings, reviews, and opinions shared on yoursolarquotes.com.au are the opinions of the reviewers alone and do not reflect the views or opinions of Your Solar Quotes. Read more at our Terms & Conditions under 'Installer Reviews.'
Solar Nextgen Top Solar Service Locations