About Solar Australia Energy Co (Solar Company)
5-7 ECHUCA ST MOAMA NSW 2731

0417039238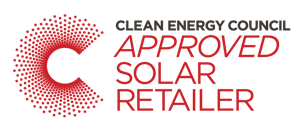 Solar Power
Hybrid Solar
Solar Hot Water
Off Grid Solar
Solar Maintenance/Upgrades
Commercial Solar installations
Read Solar Australia Energy Co Customer Reviews
Thursday 2nd April, 2020
Alan & Deb from New South Wales
Wow, first bill is in and its more than halved from what it was! Our roof layout was quite difficult but the team at Solar Australia Energy were very professional and gave us the best production design possible. Do yourself a favour and get the team to install your system.
Monday 17th February, 2020
Marg & Ben from New South Wales
I would recommend the Solar Australia Energy team to anyone wanting solar, my quarterly bill has gone from $840 down to $267. Massive thanks to Steve and the team!
Thursday 30th January, 2020
Max from New South Wales
Massive thanks to Matt and the team, ultra proffesional, neat and tidy install with maximum care taken. Very easy process and well explained for solar newbies like us, cant wait to see the results.
*Please note that supplier ratings, reviews, and opinions shared on yoursolarquotes.com.au are the opinions of the reviewers alone and do not reflect the views or opinions of Your Solar Quotes. Read more at our Terms & Conditions under 'Installer Reviews.'
Solar Australia Energy Co Top Solar Service Locations