About Solar Arena (Solar Company)
32 Yellowbox Dr, Craigieburn VIC 3064, Australia

0393330433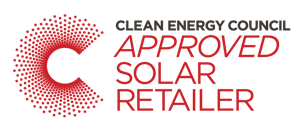 Solar Power
Hybrid Solar
Solar Hot Water
Off Grid Solar
Solar Maintenance/Upgrades
Commercial Solar installations
Read Solar Arena Customer Reviews
Tuesday 21st January, 2020
Peter Haley from Victoria
Awesome service great work and good price, can't get much better than that.
Saturday 2nd November, 2019
James Corbaleski from Victoria
Great business with outstanding service!
Tuesday 28th May, 2019
Natalya from Victoria
AMAZING Solar company!!!! Jon was excellent at answering our questions (and we had alot of them!!). Drazen was excellent at the installation. They installed within ONE day of us signing our contracts!! They were so courteous and tidy as well during the installation. Mandy was great for all our admin needs. Overall, wonderful service. Highly recommend for any solar needs!!
Sunday 5th May, 2019
Liz from Victoria
Great Service, Great Price, I Do Recommend To All.
Wednesday 18th July, 2018
David O'Neill from Victoria
Great experience from start to finish.
Solar Arena Top Solar Service Locations