About Solahart Port Macquarie (Solar Company)
9/11 Bellbowrie St, Port Macquarie NSW 2444, Australia

0265836600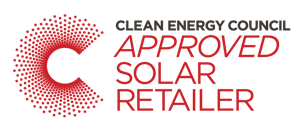 Solahart Port Macquarie is a leading solar supplier and installer across the Port Macquarie and the Mid North Coast of New South Wales. Our focus is on installing the right solar hot water, solar power panel and battery storage systems for our customers' needs, and to only use the best quality products on the market. We understand that investing in solar is a big decision, but not all solar companies are the same. We are a locally based dealership with expert staff and the backing of a company that has been Australia's free energy experts for over 60 years. This ensures our ability to honour both our workmanship and warranties. Our team at Solahart Port Macquarie will work with you to ensure you install the right solar system to suit your needs. We've got the Port Macquarie region covered with our office in Port Macquarie but of course it doesn't matter where you are as we'll come to you. We always start with a free on-site solar assessment, rigorously test our systems for the harshest Australian conditions, and guarantee the performance of every system we sell. In selecting Solahart Port Macquarie for your new solar installation, you will have access to the high quality products and best installers. We supply our own Solahart products which are designed and tested for local conditions plus other high quality brands such as Tesla, SolarEdge, FIMER and Rheem.
Solahart Port Macquarie - Solar Panel Brands
Solahart SunCell Solahart Silhouette
Solahart Port Macquarie - Inverter Brands
SolarEdge GoodWe ABB
Solahart Port Macquarie - Solar Battery Brands
Tesla GoodWe
Solar Power
Hybrid Solar
Solar Hot Water
Off Grid Solar
Solar Maintenance/Upgrades
Commercial Solar installations
Read Solahart Port Macquarie Customer Reviews
Wednesday 5th January, 2022
Reid Lucas from New South Wales
Great customer service, hassle free install, would definitely recommend.
Thursday 30th December, 2021
John Race from New South Wales
Excellent company a name you can trust the work they did was excellent the workmanship was very neat and attention to detail great job to your installers great Job The team at Solar Hart Port Macquarie Rod and Viki
Sunday 28th February, 2021
Nicodermus from New South Wales
Great experience at Solahart, Great workmanship and installations. After sales service great too thanks Rodney and the team at Solahart Port Macquarie
*Please note that supplier ratings, reviews, and opinions shared on yoursolarquotes.com.au are the opinions of the reviewers alone and do not reflect the views or opinions of Your Solar Quotes. Read more at our Terms & Conditions under 'Installer Reviews.'
Solahart Port Macquarie Top Solar Service Locations