About Sola io (Solar Company)
9 George St, North Strathfield NSW 2137, Australia

0408224728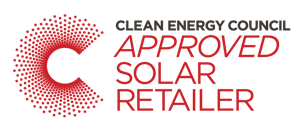 Sola io has a mission to enable everyone the access to renewable, reliable and affordable energy. By decentralising the current electricity supply chain, we are able to eliminate the inequalities of electricity by developing the future's virtual energy infrastructure. We need to make the electricity transition to the third industrial revolution affordable and simple for everyone to get involved to support our climate issues by taking matters into our own hands.
Sola io - Solar Panel Brands
Risen Jenko Q-Cells Longi
Sola io - Inverter Brands
Huawei Goodwe Fronius ABB SMA
Sola io - Solar Battery Brands
LG Chem Tesla
Solar Power
Hybrid Solar
Solar Hot Water
Off Grid Solar
Solar Maintenance/Upgrades
Commercial Solar installations
Read Sola io Customer Reviews
Tuesday 4th June, 2019
Tom from New South Wales
Professional, efficient and I was never left in the dark throughout the whole process.
Tuesday 4th June, 2019
Hannah F from New South Wales
Thank you for the excellent service. The entire installation went was seamless. Well done Sola Energy Australia.
Tuesday 4th June, 2019
Michael from New South Wales
My situation was very unique, but Sola customised a package and I'm now saving so much money. Thanks again George and the team!
Sola io Top Solar Service Locations