About SEM Group Australia (Solar Company)
26 Waters St, Rapid Creek NT 0810, Australia

0406003877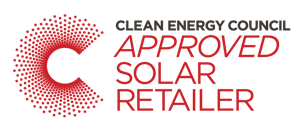 Our specialists are committed to providing the best quality, tailor-made energy services. Our team is fully equipped with the knowledge, experience and technology to provide you with the best advice and solutions, every time. You'll always have the power you need for your home and your family with a solar power system from SEM Group. Even if you use above and beyond what's generated for you through the sun's rays, you won't run out of power. This is how we make solar work for your home.
SEM Group Australia - Solar Panel Brands
LG, REC, Jinko, Solaredge
SEM Group Australia - Inverter Brands
Solaredge, Fronius
SEM Group Australia - Solar Battery Brands
LG
Solar Power
Hybrid Solar
Solar Hot Water
Off Grid Solar
Solar Maintenance/Upgrades
Commercial Solar installations
Read SEM Group Australia Customer Reviews
Friday 7th February, 2020
Simon Lawrence from Northern Territory
Everyone was impressed with the professional inside installation. They were also blown away with how much power the system is generating. Biggest day so far was 39.4 kWh! Hell it hit 34.6 on the day Dave turned the power off for 2 hours! Amazing.
Wednesday 29th January, 2020
Kym Tucker from Northern Territory
The work space was left spotless and they even helped clean some old screws that had been left on the roof by the builder and offered to spray the rust left with some kill rust! The whole team's approach made the process entirely stress free!
Sunday 19th January, 2020
Jeffrey from Northern Territory
SEM were punctual, very efficient, friendly, communicated well at each point & absolutely no mess afterwards. Their customer service was brilliant! SEM organised everything I just sat back & watched it all happen. Overall I can't fault SEM & would highly recommend them
Friday 15th November, 2019
Mark Brown from Northern Territory
They gave a fair price on a top quality system which is what I wanted. Overall I had the most confidence in SEM. So far performance of the system has exceeded what SEM promised and the LG 25 year product and performance warranties bring great confidence in the system.
Saturday 12th October, 2019
Julio from Queensland
Would not hesitate to use and recommend SEM services again. From the word go they were on site installing the system, very effective team and good communicators. For the young apprentices of SEM in Brisbane, keep up the good work and enthusiasm.
SEM Group Australia Top Solar Service Locations