About SEM Group Australia (Solar Company)
Unit 7/11 Miles Road Berrimah NT 0828

1300033510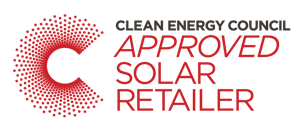 SEM Group are company with offices in the Northern Territory, Queensland, South Australia and Victoria providing Australians with tailored energy solutions for their home and business. With partnerships with industry-leading brands like LG, SolarEdge and Tesla, SEM can design and install a premium system that fits your specific needs.
SEM Group Australia - Solar Panel Brands
LG, REC, Jinko, Solaredge
SEM Group Australia - Inverter Brands
Solaredge, Fronius, Enphase
SEM Group Australia - Solar Battery Brands
Tesla
Solar Power
Hybrid Solar
Solar Hot Water
Off Grid Solar
Solar Maintenance/Upgrades
Commercial Solar installations
Read SEM Group Australia Customer Reviews
Tuesday 18th August, 2020
Melissa Huestis from Queensland
I was very impressed with SEM as they helped me towards a solar solution. They were the only group who actually got up on the roof and had a good look at what they were working with and could see there was more shading than the satellite pictures were showing. They answered my many questions. They came up with a solution that not only fit the house, but how I wanted things to look, as well as my budget. I was recommended SEM by a friend and I was really glad of this as I had a few quotes from just random places on the internet and none of them were working for me. Jack was particularly helpful and on the day of installation, everyone was friendly. This has been a very happy solar experience.
Tuesday 14th July, 2020
Jack from Queensland
Extremely happy with installation, they offered the best quality panels, best brands, longest warranty and maximum solar power generation, at the best price.
Wednesday 17th June, 2020
Nicholas from Queensland
Bolt Scaffolding has an issue with their invoice because the work they did for SEM on my home was shoddy. Instead of responding appropriately to complaints about broken roof tiles, cracked sandstone pavers, severed irrigation pipes and ruined garden beds, they sent a foul-mouthed, threatening representative to my home. SEM are terrific. Bolt Scaffolding has the problem. Pictured is a small selection of their equipment dropped from roof height onto paving. I've since found more.
Thursday 11th June, 2020
Alex Griffiths from Queensland
LG / Fronius Solar System installed by SEM Group QLD. Very satisfied with the whole customer experience from start to finish. Sales/Quote process was explained in detail and I was able to make an informed decision on which system to go with. Installation team were punctual, neat and tidy workmanship showing care for our home. Highly recommended.
Wednesday 10th June, 2020
Hans from Queensland
SEM group are a thoroughly professional company. The whole process from the outset beginning with negotiations, to ordering, booking in installation, installation process, clean up and completion progressed with an easy flow. I felt heard as a customer and my requests were treated with respect. The team arrived on time demonstrating reliability and trustworthiness. The installation was efficient and professional. This team demonstrated expertise evident in the smoothness and ease of flow in process. They went above and beyond, even repairing an existing broken roof tile they discovered. The politeness, respect, efficiency and professionalism of this team is second to none. No hesitancy in recommending them to anyone looking to install solar panels.
Sunday 31st May, 2020
Katy Maltry from Queensland
Honest and very hardworking team. Quality Solar Panels aswell. Glad we chose them! I recommend them to you! Just let them know I Katrina Maltry recommended them for you youll be very happy with the outcome.
Tuesday 5th May, 2020
Dave F from Queensland
We decided to go with SEM group for our solar install without calling any other solar businesses for comparative quotes based purely on word of mouth from a work colleague friend and after reading a number of customer reviews online (I have seen few product reviews with the number of 5 star ratings as with SEM). The first indication of what we were in store for was the supervising team member, Jayden, being outside our residence 10 mins before the 7 - 7.30 AM scheduled start to the day. The rest of the team were on site shortly thereafter and underway with the panel install. I had an immediate advice within 10 minutes as to the aspect of some cracked roof tiles having been identified whilst the panel install was being scoped out and these were replaced with spares I had on hand as part of the install. The panels and inverter install (28 panels) was done and dusted by around 1 pm and I expect the team would have been gone by 1.30, after completing an additional scheduled work order task of moving a phone line; but a decision I made to run with a suggestion to patch in two new ethernet ports from this point to two rooms resulted in Jayden having to then go to a nearby electrical wholesaler to buy parts and spend another hour at least completing this given some tricky wiring. Before Jayden left around 4 pm we had a quality solar panel system installed with roof tiles replaced, ethernet cabling task completed and checked, another task looked at for further work scope, no damage done to any areas worked on, and offers to have vacuumed all areas where work had been undertaken. The technicians were all friendly, professional and, most importantly, highly efficient. I rate the whole team, from my initial consult with Brett to calls from Lucy in the office to the excellent service of Jayden, Reeve and site team members a 6 out of 5 and would suggest anyone contemplating a solar install look no further.
Monday 4th May, 2020
Tony Babic from Queensland
SEM QLD has a great team, and provide a professional and cost effective solar system install service. They installed a 15 panel solar system on my home recently with inverter and smart meter and I couldn't have been happier with the entire process and end result. I have been talking about the install service to anyone that will listen, and I can't wait to see those power bills knocked down to next to nothing as time passes. I'd be more than happy to work with them again on a future property. Thanks SEM QLD!
Saturday 2nd May, 2020
Joel Johanson from Queensland
Where to start....Being LG certified, LG recommended us SEM Group which let us know straight away we weren't dealing with another dodgy outfit that doesn't care about our needs. The manager Brett was exceptional from start to finish. He answered all our questions and continued to make sure throughout start to finish everything was what we wanted. SEM Group have been exceptional from the process (seamless), Instalation (quick) and the electrical work.😊 As we probably won't be moving for awhile we where worried about warrantys. SEM Group took this onboard and offered us the best warranty products and went the extra mile at the end and registered them for us. Which really made us feel like we were getting looked after. I have recommended SEM Group to my close friends and family. Thanks again
Sunday 19th April, 2020
Michele D'Agostino from Queensland
SEM QLD has a brilliant team, they are experts in the field, courteous, very prompt and professional. I would highly recommend them, they are a very honest and are extremely customer oriented, Jack and Jayden in particular. I'm absolutely delighted to see a company that prides itself with top products and workmanship.
Thursday 12th March, 2020
Ziteng Wan from Queensland
Best solar company, rapid and kind services. Highly recommend them to everyone whose first time install solar system.
Thursday 12th March, 2020
Kim Tripcony from Queensland
SEM were very professional from consultation to installation. Our consultant Joss made the whole process very clear from our first consultation to completion. Then installation was seemless, and proceeded exactly to schedule. We are now receiving a credit with every electricity bill. Very happy.
Wednesday 11th March, 2020
Tung Dao from Queensland
The team is friendly and professional. Get my system installed smoothly while I am busy working from home.
Friday 7th February, 2020
Simon Lawrence from Northern Territory
Everyone was impressed with the professional inside installation. They were also blown away with how much power the system is generating. Biggest day so far was 39.4 kWh! Hell it hit 34.6 on the day Dave turned the power off for 2 hours! Amazing.
Tuesday 4th February, 2020
George Vartell from Queensland
I found SEM a very professional outfit, from quote to installation and follow up requests nothing was a problem .
Wednesday 29th January, 2020
Kym Tucker from Northern Territory
The work space was left spotless and they even helped clean some old screws that had been left on the roof by the builder and offered to spray the rust left with some kill rust! The whole team's approach made the process entirely stress free!
Sunday 19th January, 2020
Jeffrey from Northern Territory
SEM were punctual, very efficient, friendly, communicated well at each point & absolutely no mess afterwards. Their customer service was brilliant! SEM organised everything I just sat back & watched it all happen. Overall I can't fault SEM & would highly recommend them
Tuesday 14th January, 2020
Michelle Sheppard from Queensland
I booked my solar installation with SEM on the day that I met with Brett Adams for a quote. He answered all my questions professionally and made me feel at ease. The installers arrived on time and worked very efficiently, finishing earlier than I had anticipated. SEM contacted my electrical provider on my behalf to organise my connection. Nothing was ever too much trouble. I wouldn't hesitate to recommend SEM to any of my family and friends who are looking to have solar panels installed on their home.
Wednesday 8th January, 2020
Michelle Sheppard from Queensland
I booked my solar installation with SEM on the day that I met with Brett Adams for a quote. He answered all my questions professionally and made me feel at ease. The installers arrived on time and worked very efficiently, finishing earlier than I had anticipated. SEM contacted my electrical provider on my behalf to organise my connection. Nothing was ever too much trouble. I wouldn't hesitate to recommend SEM to any of my family and friends who are looking to have solar panels installed on their home.
Sunday 24th November, 2019
Jan Howe from Queensland
very professional team from quote to completion of installation of our solar system. At the quote stage, all of our questions were answered. The installation team arrived at the stated time and were very courteous and professional. Unfortunately for them it was an extremely hot day. I don't know how anyone can work on a roof in those conditions, but they did it without any complaints. I will definitely recommend Solar Energy Management to anyone who is planning on installing Solar. Thank you to the whole team.
Friday 15th November, 2019
Mark Brown from Northern Territory
They gave a fair price on a top quality system which is what I wanted. Overall I had the most confidence in SEM. So far performance of the system has exceeded what SEM promised and the LG 25 year product and performance warranties bring great confidence in the system.
Saturday 12th October, 2019
Julio from Queensland
Would not hesitate to use and recommend SEM services again. From the word go they were on site installing the system, very effective team and good communicators. For the young apprentices of SEM in Brisbane, keep up the good work and enthusiasm.
Friday 11th October, 2019
Adam Murphy from Queensland
Super professional installers. Had a super professional team put up a 17kwh system efficiently and politely. When faced with an unforeseen roofing problem on day of install, my options were politely placed before me. Have been and will continue to recommend to anyone that will listen. These guys really are what the solar industry should strive towards!
Tuesday 1st October, 2019
Matthew Eaton from Queensland
These guys are amazing, Went the extra mile to help prepare the system in the middle of my roof restoration. Jack has been there to answer all of my questions and the team were very professional with a flawless install. Could not recomend these guys enough. Thanks Jack
Tuesday 13th August, 2019
Alan Simpson from Queensland
Thanks a lot to Jack and Peter from SEM. You guys were amazing in making sure that my new Enphase Solar installation worked out well and that I have everything I needed. It's great to work with real and honest people.
Tuesday 6th August, 2019
David from Queensland
I first started searching solar in late 2018 and had 3 or 4 visits from different local companies. Prices varied so much that I was shocked to see how there could be a difference of $7,000 between similar sized systems. I just seen the ads on TV advertising their solar system packages for around the $4,000 mark and as I knew nothing about solar, I was not expecting to see such varying prices. So I put the process of purchasing on hold and I did my own research into the whole topic. To cut a long story short, I concluded that "you get what you pay for". There is such a degree of quality between cheaper systems and more expensive systems. So, after researching everything to do with solar, I decided on the exact components I would like to use within my system on my roof. I did not choose the absolute best or most expensive system, but still a high quality premium system nonetheless. I then contacted a number of solar companies around March 2019 with a request for a like-for-like quote including identical components that I indicated. SEM Group Austalia based in their Brisbane branch were one of those companies. Peter is their sales guy that I was speaking to by phone and email throughout the whole process of obtaining a quote and communications. He was great to deal with and informed me of everything I asked of and all information regarding the supply, install, and after sales service. SEM had one of the best prices for what I was looking for. I engaged SEM as my supplier and installer and signed the contract. The process was so simple and everything was explained in detail and SEM did handle all the paperwork associated with the energy supplier network and trading the STCs. All I had to do was pay the deposit, and then the final balance after install was complete. My installation date was set for a time toward the end of May, much later than anticipated due to Australia not having stock of the inverter that I had chosen. So I waited until a new shipment arrived in the country and then received the install date. Install day was rescheduled due to rain which was out of our control. On the next install day, weather was great and the installers turned up around 7am to begin. The installers for my job (2 electricians and 1 trade assistant) are SEM employees, trade qualified, and CEC accredited. Jack is their main installer and was great to deal with. He kept me informed throughout the day with what was going on and gave me a rundown of the system upon completion, which was around 3.30 - 4pm. The team did a fantastic job, did not break anything, were a pleasure to deal with, and cleaned up all mess and packaging. I've had the system connected to my energy provider since late June after my electricity provider changed the meter to a smart meter. I have been producing excellent solar generation from day one. I was having issues with my online system monitoring from the day of install but Jack spoke with the inverter distributor and found out the reason for the issues and he rectified the issue for me. I have inspected the system install on the roof, in the ceiling, and monitoring the performance for 2 months now and I can confidently say that I am very happy with SEM Group as a whole. If I ever move out of this house, I will be using SEM again for sure. For your information, the system was installed on my house which is a split level home, Colorbond steel 25 degree pitch roof, facing NNE. I had 26 x 320W (8.32kw) panels installed (6 facing ESE, and 20 facing WNW connected as a 2 split array). I have a 3-phase 8.2kw inverter (installed in the garage) with a matching smart meter (installed in the box outside). Clenergy racking, and ZJ Beny isolators.
Saturday 6th July, 2019
Chloe Waite from Queensland
Great service! Installed our solar and repaired our aircon which we had been told by another company could not be done. Thank you!
Friday 5th April, 2019
Aarun Jury from Queensland
I don't typically write reviews for businesses but the service that SEM Brisbane have provided me has been so exceptional that I felt the need to let everyone know! In my initial stages of looking at having a solar system installed at my home, I started getting frustrated at the enormous amount of shady businesses that are out there, the more reviews you read, the more businesses that appear to be out there that don't follow through on their promises and don't back themselves or the product they are installing. SEM were an absolute breath of fresh air and were a pleasure to deal with from beginning to end. Every communication was dealt with promptly and in a professional manner. The installation team were reliable and arrived right on time. They too were professional and I felt as though I was dealing with an honest and ethical company - something that can't be said for many other solar installers. I would highly recommend and without hesitation SEM Group to anyone, whether it be for solar or any general electrical work (they also installed a power socket for a wall mounted TV and a ceiling fan for me while they were there which was extremely convenient!).
Thursday 28th March, 2019
Arthur Harman from Queensland
From the initial consultation with Brett through to the installation of the system, the service I received from SEM has been excellent. I would have no hesitation to recommend SEM, indeed my neighbours have just given SEM the go ahead for their installation. Arthur, Birkdale, Qld.
Sunday 24th February, 2019
Mike Roberts from Queensland
Highly professional team, worked tirelessly in the heat to complete the installation. Great workers, great people, very neat work, and cleaned up after themselves. Well done Solar Energy Management.
Tuesday 8th January, 2019
Carrie Fox from Queensland
Great company to deal with. After having another aircon company cancel last minute In summer the team at SEM went above and beyond to install aircons as quick as they could. I highly recommend them.
Sunday 18th November, 2018
Thomas Coussens from Queensland
Total transparency in product selection through to installation. Total professionalism all the way. Thank you SEM
Tuesday 25th September, 2018
Morty from Queensland
I had my 35kW system installed by SEM Brisbane over five months ago and I have waited till this time to write a review based on whether the system has produced what I was told by the sales consultant. My initial solar journey was with another provider. The experience was full of confusion and a lack of confidence that I was dealing with the right company. Four years later, Brett from SEM Brisbane came along. Brett was extremely knowledgeable and filled me with confidence that I would be well looked after. The monitoring device that they installed prior to the solar not only confirmed what Brett told me, but also gave me the raw data to enable me to make an educated decision on which system size was best for me. I have not looked back! I am a large electricity user particular through the day and with the solar i have seen reductions in my winter bills of over 50%, ratifying what I already know, which is that I should have done this years ago!!! I would highly recommend SEM Brisbane for any solar project that you are looking at and now they're even looking after my power hungry air conditioning units and LED lighting upgrades. If you are talking to Sem please ask them to pass on my number as i am happy to discuss the success of my Solar Journey with Brett and the staff at SEM Brisbane.
Tuesday 4th September, 2018
Wogga from Queensland
Fantastic company to deal with. They have provided quality products and services. I would highly recommend SEM for your solar energy solutions.
Tuesday 4th September, 2018
Rosemarie from Queensland
SEM Brisbane have always provided a high standard of customer service. I have had my solar system installed for a while now and I could not be happier with the performance, products and service I have received. Even after installation, the team at SEM have continued to provide fantastic after sales service and support. I would highly recommend.
Monday 3rd September, 2018
Daniel from Queensland
It is with much confidence that I recommend SEM Brisbane for your solar energy solutions. The company went out of their way to provide a tailored package to my family and was professional in the quality of their work and end product.
Monday 27th August, 2018
Kass Barnes from Queensland
I had an issue with my lights and had SEM come out. The guys that came out and checked and fixed the issue, they also made sure the lights were working and insured I was happy with everything before leaving. I would recommend them for any electrical work.
*Please note that supplier ratings, reviews, and opinions shared on yoursolarquotes.com.au are the opinions of the reviewers alone and do not reflect the views or opinions of Your Solar Quotes. Read more at our Terms & Conditions under 'Installer Reviews.'
SEM Group Australia Top Solar Service Locations