Is Safe-Tech Electrical the best solar installer for you?
We've collected thousands of installer reviews to make sure your search for solar is safe & hassle-free.
Click 'Compare 3 Quotes' below to make sure that you're getting a good deal.
About Safe-Tech Electrical (Solar Company)
5 Capano Ct, Elanora QLD 4221, Australia

0412675550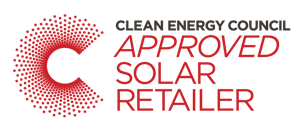 Safe-Tech Electrical is a local family owned business that has been operating on the Gold Coast since 2003. The principle contractor Simon Brown has had over 30 years industry experience and runs a team of well trained industry recognised tradesman and apprentices. We pride ourselves in top quality workmanship, courteous customer relations and good old fashioned service and common sense. Given the opportunity we'd love to meet all your solar and electrical needs, offering great advice and practical solutions.
Safe-Tech Electrical - Solar Panel Brands
Canadian Solar, QCell, Jinko, Trunsun, Suntech, Longi, Jinergy
Safe-Tech Electrical - Inverter Brands
Fronius, SMA, SolaX, Growatt, ABB, Sungrow
Solar Power
Hybrid Solar
Solar Hot Water
Off Grid Solar
Solar Maintenance/Upgrades
Commercial Solar installations
Read Safe-Tech Electrical Customer Reviews
Tuesday 16th June, 2020
Eric William from Queensland
Simon and Jayden were a pleasure to deal with they were extremely efficient and the job was done in about 3 hours I would recommend them to any one thanks guys.
Wednesday 3rd June, 2020
Ruth Arnold from Queensland
I have had Simon and his team work at my home, and my place of work. They are always professional, made everything easy for me to understand, gave me suggestions to do things perhaps a different way than I had thought, which let to a better result (and cheaper!) Would definitely use Safe Tech for all my electrical needs.
Tuesday 2nd June, 2020
Shaun Gao from Queensland
Friendly, dependable, easy to understand and completely transparent about his work process and installation options, Simon and his team did a marvelously efficient job installing our two ceiling fans - with a minimum of fuss, no time wastage and at a solid price. He even completed an additional last minute job with no worries at all. Highly recommended - would definitely use his services again!
Thursday 13th February, 2020
Paul & Julie from Queensland
We have used safe tech a few times now and are the most professional tradies we have dealt with. Fair priced, clean work and Simon himself has great knowledge in electricals. We have decided any time we need an electrician Safe -Tech will be our first port of call each time you will not find better.
Sunday 12th January, 2020
Scott Smith from Queensland
Very professional, considerate and polite service. Second time I have used Safe-Tech and probably won't be the last. Very happy with their work and would definitely recommend them to others.
Thursday 2nd January, 2020
Graham Capps from Queensland
Simon was absolutely amazing. Not only did he fix the light switch, he also replaced a few bulbs and helped with some other minor things too.
Tuesday 15th January, 2019
Ben Purnell from Queensland
Great service. Honest, reliable and well priced.
Thursday 21st September, 2017
Vijay Vijayaratnam from Queensland
I would like to thank Simon and his team from safe tech Electrical who rewired my house in Gold coast He is extremely good and a pleasure to talk to. Always happy and punctual. Highly recommended.
Friday 11th August, 2017
Cherie Sommerville from Queensland
Great guys they did a fantastic job at our place, they took the time to make sue everything was spot on and even cleaned up as they went. They will be the guys we call for any work we need done in the future.
Friday 14th October, 2016
Jodie-Lee Smith from Queensland
Love these guys.. honest and reliable.. all round great guys!!
Saturday 8th October, 2016
Sam Hatch from Queensland
Excellent. Every time someone from safe tech has come out to my place they've always been on time, friendly and courteous I will definitely use them again!
*Please note that supplier ratings, reviews, and opinions shared on yoursolarquotes.com.au are the opinions of the reviewers alone and do not reflect the views or opinions of Your Solar Quotes. Read more at our Terms & Conditions under 'Installer Reviews.'
Safe-Tech Electrical Top Solar Service Locations