Is Reztech Solar the best solar installer for you?
We've collected thousands of installer reviews to make sure your search for solar is safe & hassle-free.
Click 'Compare 3 Quotes' below to make sure that you're getting a good deal.
About Reztech Solar (Solar Company)
11/6 Barcelona Way, Maddington WA 6109, Australia

0420929500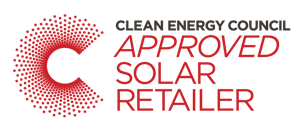 Using over a decade of experience we help the people of Perth power their future with solar services that reduce energy costs, invest in our future and protect our environment. Our solar services include advice, guidance, sales, packages, installation, figuration, repairs and maintenance for whatever your needs. Reztech Solar's strong growing team of solar panel CEC installers are all trained by us, ensuring they are highly qualified to adhere to all Australian regulations and deliver quality and exceptional solar installations. Whether your solar needs are small, large, for a residential home or commercial building, in the Perth metro area, or within regional areas and surrounds, we're the team to help you with yours.
Reztech Solar - Solar Panel Brands
Jinko, Longi, Seraphim, Trina
Reztech Solar - Inverter Brands
Fronius, SMA, Solar Edge, Huawei, Goodwe, Solis, Sofar, Growatt
Reztech Solar - Solar Battery Brands
LG, Tesla, Redback, Alpha ESS
Solar Power
Hybrid Solar
Solar Hot Water
Off Grid Solar
Solar Maintenance/Upgrades
Commercial Solar installations
Read Reztech Solar Customer Reviews
Sunday 19th September, 2021
Asha from Western Australia
It has been a little while now and still no complaints : )
Wednesday 8th September, 2021
Harry M from Western Australia
V PLEASED.
Friday 3rd September, 2021
Amazdeep from Western Australia
5 star form start to finish with this mob.
*Please note that supplier ratings, reviews, and opinions shared on yoursolarquotes.com.au are the opinions of the reviewers alone and do not reflect the views or opinions of Your Solar Quotes. Read more at our Terms & Conditions under 'Installer Reviews.'
Reztech Solar Top Solar Service Locations