About Revolusun Power (Solar Company)
Suite4, 5 Hamill Street, Garbutt 4814 Queensland

1300738658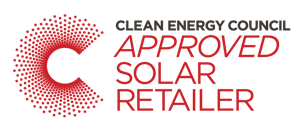 Revolusun power provides homeowners with simple and affordable clean energy. We believe that going solar should be hassle-free and without any headaches. That's why, we supply superior quality solar panels, Inverters and take care of the complete installation process — for little to no upfront cost. We're using solar power to simplify your life, minimize your energy bill and clean up the environment, thus, taking a small step towards building a bright future!!
Revolusun Power - Solar Panel Brands
REC, Jinko Solar, Risen Panels, LG, & Canadian Solar.
Revolusun Power - Inverter Brands
Fronius, Sungrow, GoodWe, ABB, SMA, and SolarEdge.
Revolusun Power - Solar Battery Brands
LG, Sonnen, Alpa Ess
Solar Power
Hybrid Solar
Solar Hot Water
Off Grid Solar
Solar Maintenance/Upgrades
Commercial Solar installations
Read Revolusun Power Customer Reviews
Wednesday 24th June, 2020
Matthew C from Victoria
Revolusun Power made the installation of a solar power system at my residence easy. The sales staff were helpful, friendly and answered all my queries quickly. The install team got the job done without fuss. On the day of installation the install team had the wrong brackets but they got to work and one of the team collected the correct bracket from the supplier to ensure the install went ahead as planned. Bravo.
Wednesday 16th May, 2018
Rob Gordon from Queensland
Rang around many solar installers in Townsville and KD was the only one interested to come to our rural property to give advise, given that we wanted to install the solar panels out in the paddock on a frame. KD was very professional in giving advise on our needs. Then Wes and his men where also very professional with the installation, with nothing being a problem. End result we could not have wished for better.
Wednesday 16th May, 2018
David Gurd from Queensland
My partner and I installed solar with RevoluSun Power 2 months ago. RevoluSun Power showed us all the best options available and were extremely transparent. As it stands now, the system is exceeding our expectations and we are really excited with how much money we are saving.
Wednesday 16th May, 2018
Jinu Varghese from Queensland
Everyone right through to the installation team were professional. I was very impressed with the care taken by the installers to do the job right and finished cleanly. Ive had experience with two other solar companies in the past, and one previous install, so I feel I can say you guys are the best that I know of.
*Please note that supplier ratings, reviews, and opinions shared on yoursolarquotes.com.au are the opinions of the reviewers alone and do not reflect the views or opinions of Your Solar Quotes. Read more at our Terms & Conditions under 'Installer Reviews.'
Revolusun Power Top Solar Service Locations