About Powertex (Solar Company)
6 Ponsford Chase, Busselton WA 6280, Australia

0419998084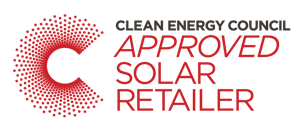 Powertex specialize in off-grid solar and battery storage design and installation throughout Western Australia. We are accredited by the Clean Energy Council of Australia as Accredited Installers and Approved Solar Retailers. Being one of the few Approved Solar Retailers in WA, provides customers with confidence that Powertex supply quality products, comply with consumer protection laws and will back the operation of your systems well into the future. We use quality inverters which are made in Australia/Germany which come with 10 year manufacturer's warranty. Our lithium batteries also come with a 10 year manufacturer's warranty.
Powertex - Solar Panel Brands
Risen, Longi, LG
Powertex - Inverter Brands
Selectronic, SMA, Fronius, Tesla, SunSync
Powertex - Solar Battery Brands
PowerPlus, Telsa, GenZ, BYD
Solar Power
Hybrid Solar
Solar Hot Water
Off Grid Solar
Solar Maintenance/Upgrades
Commercial Solar installations
Read Powertex Customer Reviews
Saturday 30th January, 2021
David Forster from Western Australia
Highly recommend Powertex for all your solar needs. Adam is great to deal with. Good advice and competitively priced.
Thursday 14th January, 2021
Jade Taylor from Western Australia
Adam is very knowledgeable and listened to any concerns we had. Very easy to deal with! The solar was installed quickly with no fuss. I'll recommend Powertex to anyone who'll listen
Sunday 27th January, 2019
Phil Cronin from Western Australia
I was recommended to use Powertex Energy Solutions by a neighbor and from the first text the whole experience was a breeze. Needless to say it was installed quickly and efficiently, Adam dealt with all the back-end dealings with the Western Power. We got the same system that others were quoting over a $1,000 more. Great quality, great Service. Very happy and thank you
*Please note that supplier ratings, reviews, and opinions shared on yoursolarquotes.com.au are the opinions of the reviewers alone and do not reflect the views or opinions of Your Solar Quotes. Read more at our Terms & Conditions under 'Installer Reviews.'
Powertex Top Solar Service Locations