About Power Dynamics (Solar Company)
Suite 104, 42 Manilla st, East Brisbane, 4169

0734351536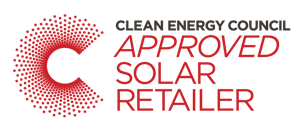 At Power Dynamics we are passionate about what we do. We show our clients how they can take the power back from big energy companies. You can put real money back in your pocket and add value to your property. It is simple to invest the money you spend on electricity bills into a quality, expert designed solar powered financial solution with Power Dynamics. The power is in your hands! We provide Design, Finance, Install and even the option of CASH REBATES so you can have 1000's in cash and thousands in savings for years to come.
Power Dynamics - Solar Panel Brands
Canadian Solar, Q-cells
Power Dynamics - Inverter Brands
Fronius, ABB, Sungrow
Solar Power
Hybrid Solar
Solar Hot Water
Off Grid Solar
Solar Maintenance/Upgrades
Commercial Solar installations
Read Power Dynamics Customer Reviews
Wednesday 15th July, 2020
Hannah from Queensland
I originally looked into getting solar 6 years ago, but the company I spoke with made me feel uneasy and the quoted price did not look like good value. The team at Power Dynamics were very professional and showed me how they only use quality equipment. They also explained how the whole thing works and calculated how much I would save by using my own home made solar electricity and selling my excess back to the power company. I am now self-sufficient, don't receive a bill and every 3 months and I even get money back into my bank account. I am glad I held out for the right company that I felt I could trust and I honestly couldn't be happier. Thank you Power Dynamics!
Friday 3rd July, 2020
Kev & Melissa from Queensland
I thought the federal government rebate for installing solar power was over and I had missed out on the opportunity. Power Dynamics showed me how I could use the rebate that is still available and worth $3700, this along with their interest free payments plan means that the payments on the system are now less than what I was paying in power bills previously. In a few years I will no longer need to make the payments and I will keep making the savings. I could not be happier and am so grateful to the team at power Dynamics for their help, I highly recommend talking with them to see if you can benefit as well.
Wednesday 1st July, 2020
Jennifer & Nathan from Queensland
Thank you Rob and the team at Power Dynamics for explaining everything and making it such a clear choice to make the switch to solar. We have saved hundreds of dollars so far and it feels great to know we are playing our small part in making a difference to the planet for our grandchildren. I am so glad I called Power Dynamics- they are so friendly and professional and made everything so easy.
*Please note that supplier ratings, reviews, and opinions shared on yoursolarquotes.com.au are the opinions of the reviewers alone and do not reflect the views or opinions of Your Solar Quotes. Read more at our Terms & Conditions under 'Installer Reviews.'
Power Dynamics Top Solar Service Locations