About Power Diverter (Solar Company)
78 Woomera Ave, Edinburgh SA 5111, Australia

0432121633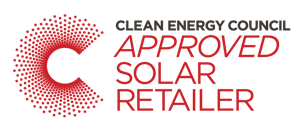 Solar Power
Hybrid Solar
Solar Hot Water
Off Grid Solar
Solar Maintenance/Upgrades
Commercial Solar installations
Read Power Diverter Customer Reviews
Monday 15th June, 2020
Ralph Mullins from New South Wales
Over the last 5 years we have had three different solar power diverters installed, and now we are finally very happy with the Powerdiverter, both in reliability, functionality and the fact that there is no operational management required. Set and forget.
Saturday 30th May, 2020
Tristan & Jenna from Victoria
My dad installed a Powerdiverter about 18 months ago, and has not paid to heat his hot water since. This is why I chose to start installing them myself, easy to install, reliable, and saves the customer money.
Monday 20th April, 2020
Wayne & Sharon from South Australia
The Powerdiverter is a must-have for any rooftop solar owner. It's surprising how much excess solar our 5kW system generates. Why pay later for what is free now?
Power Diverter Top Solar Service Locations