Is Positively Electrical the best solar installer for you?
We've collected thousands of installer reviews to make sure your search for solar is safe & hassle-free.
Click 'Compare 3 Quotes' below to make sure that you're getting a good deal.
About Positively Electrical (Solar Company)
23 Lois St, Ringwood East VIC 3135, Australia

0433088086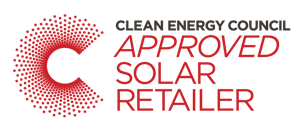 Established in 2015, Positively Electrical is a small, family run business, dedicated to providing unparalleled service and quality. We are passionate about what we do, whether that is installing a Solar System, Air Conditioning, or simply replacing a faulty light, we are always 100% committed to working to an exceptional standard.
Positively Electrical - Solar Panel Brands
Phono Solar, Tindo, Hyundai, Longi
Positively Electrical - Inverter Brands
Sungrow, Fronius, SMA, ABB
Positively Electrical - Solar Battery Brands
BYD, LG
Solar Power
Hybrid Solar
Solar Hot Water
Off Grid Solar
Solar Maintenance/Upgrades
Commercial Solar installations
Read Positively Electrical Customer Reviews
Monday 20th July, 2020
Christopher Mann from Victoria
Nick upgraded out 1.5 kW solar system to a 3.3 kW system after we called him out to service our panels - due to a suspected faulty inverter. Nick quoted, installed and got all the paper work sorted for us making the whole process a breeze. At all times Nick was friendly and professional, and best of all put up with one very friendly border collie. We have been very happy with our installed solar system and have gladly recommended Nick to our friends and neighbours - some of whom have already taken Nick up on his offer for quotes and installs. If you're after a reliable and trustworthy electrician look no further than Nick and Positively Electrical.
Sunday 19th July, 2020
Jamie Box from Victoria
Nick from Positively Electrical was able to tailor a great system for my house that is of high quality for a good price. Exceeded my expectations!
Wednesday 17th June, 2020
Bryan Fraser from Victoria
Positively Electrical did the supply and installation of a 6.5Kw solar system in my home in the South East of Melbourne. Nick is very professional , with an eye for detail and quality. The system has worked like a charm and I'm saving heaps on my electricity bills.
Tuesday 19th September, 2017
Meg Fish from Victoria
Was a difficult job but Nick got it done. Really pleased with work.
*Please note that supplier ratings, reviews, and opinions shared on yoursolarquotes.com.au are the opinions of the reviewers alone and do not reflect the views or opinions of Your Solar Quotes. Read more at our Terms & Conditions under 'Installer Reviews.'
Positively Electrical Top Solar Service Locations