Is Platinum Solar Group the best solar installer for you?
We've collected thousands of installer reviews to make sure your search for solar is safe & hassle-free.
Click 'Compare 3 Quotes' below to make sure that you're getting a good deal.
About Platinum Solar Group (Solar Company)
31/390 Marion St, Bankstown NSW 2200, Australia

1300838050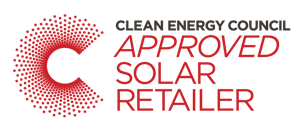 Platinum Solar Group are a trusted Australian Solar Retailer that specialise in: Solar Panel Installations Solar Panel Care & Repairs Solar Panel Maintenance Programs Solar System Upgrades Solar System Asset Management Solar System Continuous Monitoring Solar Battery Storage Installations Solar Battery Repairs & Maintenance Residential & Commercial Strata & Real Estate Insurance & Warranty Claims We have over 20 years combined industry experience and a genuine focus on exceeding our customer expectations. We are your go to experts to ensure your family's safety and efficiency of your solar system. All work is done by in house CEC Electrician's in strict accordance with regulatory requirements and in strict accordance with Fair Trading legislations and best trade practices.
Platinum Solar Group - Solar Panel Brands
QCELL, Trina, Risen, LG, Longi, Hyundai, REC, JA Solar, Jinko, Suntech, Astronenergy, Seraphim, SunPower
Platinum Solar Group - Inverter Brands
Fronius, SMA, Solis, Sungrow, ABB, Opal, Solax, Goodwe, Sofar, SAJ, Growatt
Platinum Solar Group - Solar Battery Brands
Tesla, LG CHEM, BYD, Alpha ESS, Solax, Eveready
Solar Power
Hybrid Solar
Solar Hot Water
Off Grid Solar
Solar Maintenance/Upgrades
Commercial Solar installations
Read Platinum Solar Group Customer Reviews
Thursday 30th September, 2021
Rebecca Remali from New South Wales
The team at platinum solar group were nothing but professional. They provided a great service and a great price on a quality solar panel package. Highly recommend to use Platinum Solar Group.
Sunday 19th September, 2021
Veronica Cordwell from New South Wales
The installers of our battery were friendly and professional. They cleaned up after themselves. Thanks for doing a great job- Michael and Veronica.
Saturday 18th September, 2021
Kim Abkin from New South Wales
Mina and his team were great to deal with. Pricing was very reasonable, they installed without issues and made themselves available for any questions. Communication, both over the phone and email was great. I'd highly recommend.
Monday 13th September, 2021
Kevin Bouchahine from New South Wales
Mina and his crew were extremely professional and diligent in their installation of solar panels at our home. Definitely recommend using them!
Monday 23rd August, 2021
Gregory & Frances Garvin from New South Wales
On-time, friendly efficient service. Consideration/discussion regarding placement of the Hive solar unit and cleanup afterwards. Well done, thanks.
Friday 20th August, 2021
Ronald Lawrence from New South Wales
The boys from platinum solar group came and replaced the battery quickly and efficiently . Simon explained to me everything was working before he left and made sure everything was taken back with him and no rubbish was left. Very happy with the service and would recommend platinum solar group.
Friday 20th August, 2021
Craig O'Regan from New South Wales
I found the service was run professionally and on time. The problem was resolved within one half hour. The operator presented himself as knowledgeable and confident. Happy to recommend Simon to other clients.
Monday 16th August, 2021
Riley Phillips from New South Wales
Friendly service and easy repairs
Wednesday 11th August, 2021
John Vella from New South Wales
The team at Platinum Solar Group were extremely tidy, neat and professional. They cleaned up after themselves which is very rare for companies to do. They did the job quick and easy and professionally. Would highly recommend Mina and his team.
*Please note that supplier ratings, reviews, and opinions shared on yoursolarquotes.com.au are the opinions of the reviewers alone and do not reflect the views or opinions of Your Solar Quotes. Read more at our Terms & Conditions under 'Installer Reviews.'
Platinum Solar Group Top Solar Service Locations