About Perfect Solar (Solar Company)
Level 9, Nishi Building, 2 Phillip Law Street, New Acton, ACT 2601

1300967024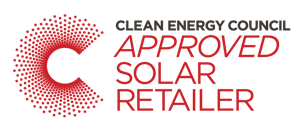 Solar Power
Hybrid Solar
Solar Hot Water
Off Grid Solar
Solar Maintenance/Upgrades
Commercial Solar installations
Read Perfect Solar Customer Reviews
Saturday 22nd August, 2020
sumit sharma from Victoria
best solar group in town. have been installed very quickly. they have answered my questions very well and satisfied. specially darren helped with everything. i will highly recommended. thanx
Wednesday 19th August, 2020
Ash from Victoria
Very quick, timely and professional installation
Thursday 13th August, 2020
Akshay Mehta from Victoria
I was in market for solar from last 1 year but i found Perfect solar through Facebook and in no time Darren rang me and gave me quotes for different solars. He provides honest consulation. Paperwork was all done by Darren and his team and my solar was up within 1 week of approval. Glad i went through you Darren. Thank you once again
Wednesday 12th August, 2020
Neeraj Arora from Victoria
Highly recommend Perfect Solar for any Solar installation requirement. I've got a 6.6KW solar farm on my house rooftop installed through them. Darren (from Perfect Solar) was a pleasure to work with and he provided all the possible support from the very beginning by patiently explaining the best possible options and combinations available in the market, as there were way too many brands for Solar panel as well as Inverters. He explained the whole Solar Victoria Rebate process and was quite upfront about the min requirements to be qualified for the same. I really appreciate the fact that he didn't make any false promises which he could not keep during or after the installation. Generic advice to everyone: Do your research regarding Solar and talk to Darren before making any final decision
Sunday 9th August, 2020
Sahil Mehta from Victoria
Fair price, Quick, easy and reliable service.
Friday 7th August, 2020
Hang Thach from Victoria
This was the perfect solar solution company to do my solar panels, they were very patient and answered all my questions. The price was very reasonable and they took their time to perfect my panels. I'm very happy with the team that installed my solar panels :)
Thursday 6th August, 2020
Meng Han from Victoria
The service from Perfect Solar was top notch. We are very happy with our panels and the quality is great. Darren provided first class service and was friendly, patient and kind. The installers were very professional as well. Good job to the team at Perfect Solar. I highly recommend.
Wednesday 5th August, 2020
Gayle Evangelista from Victoria
We were delighted with the work that Darren and Nikki did to enable us to have our solar panels installed. Walking us through some complications regarding the Vic Govt rebate, made things so much easier. The job was completed in a timely and professional manner. Much appreciated. Gayle and Michael
Thursday 30th July, 2020
Rajesh Singh from Victoria
Perfect solar team came and took a detailed requirement and expectation from us for the solar project. For Western Sports Centre, Solar installation was very critical as electricity is one of our major expense. Perfect solar team kept us in a loop and provided right solar unit for our Centre. Whole process from initiation to installation was very easy and seamless. The unit is very effective and our electricity billed has gone down significantly. For indoor sports facilities Perfect solar can provide fantastic solution. Darren has been amazing through out the process.
Sunday 5th April, 2020
Robin from Australian Capital Territory
I spoke to a gentleman named Darren. He was very helpful, he actually looked at my power bill and worked out what my requirements would be for the household. I recommend Perfect Solar
Thursday 19th March, 2020
Carol from Victoria
Darren and Niki are very help and fast, very easy process with them, will recommend them to my friends.
Friday 1st November, 2019
Amol Itankar from Australian Capital Territory
I would like to thank the perfect solar team for creating such a perfect solution for our business. They also helped us to create a valuable and expensive asset for our property. They were very professional and we are very satisfied with their work. Thank you so much.
*Please note that supplier ratings, reviews, and opinions shared on yoursolarquotes.com.au are the opinions of the reviewers alone and do not reflect the views or opinions of Your Solar Quotes. Read more at our Terms & Conditions under 'Installer Reviews.'