Is Partners In Energy the best solar installer for you?
We've collected thousands of installer reviews to make sure your search for solar is safe & hassle-free.
Click 'Compare 3 Quotes' below to make sure that you're getting a good deal.
About Partners In Energy (Solar Company)
97 Bunnerong Road, Kingsford, NSW 2032

0477309329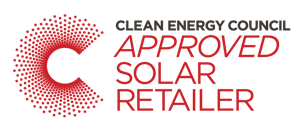 We are a forward thinking Electrical Contracting company who are dedicated to delivering an excellent service, utilising high quality parts – installed by a customer focused team of tradespeople. Our services include the installation of smart meters, solar and batteries, LED lighting retrofits, and general electrical installations – with a focus on energy efficiency. Our management have extensive experience in the energy industry – and our team pride ourselves on delivering quality projects. There has never been a better time to consider implementing a solar system for your home or business
Partners In Energy - Solar Panel Brands
Q Cells, LG, Jinko, Canadian
Partners In Energy - Inverter Brands
SMA, Fronius
Partners In Energy - Solar Battery Brands
Tesla, LG, Sonnen,
Solar Power
Hybrid Solar
Solar Hot Water
Off Grid Solar
Solar Maintenance/Upgrades
Commercial Solar installations
Read Partners In Energy Customer Reviews
Friday 29th May, 2020
John from New South Wales
Toby and the team at Partners in Energy provided an installation of the utmost quality in the time they said they would. They had great advice on overall electrical requirements of our home as well, and guided us through he solar process from start to finish.
Saturday 2nd May, 2020
Gabrielle from New South Wales
These guys were extremely professional when they came to our home. They ensured we had a complete understanding of the system prior to leaving. We are loving seeing the new system work and all already seeing the benefits flow through in our reduced energy bills.
Thursday 23rd April, 2020
Cheryl from New South Wales
I cannot recommend the team at 'PiE' highly enough. They were a friendly and informative team who made the process of getting solar easy from start to finish.
Partners In Energy Top Solar Service Locations