Is Oz Solar Needs the best solar installer for you?
We've collected thousands of installer reviews to make sure your search for solar is safe & hassle-free.
Click 'Compare 3 Quotes' below to make sure that you're getting a good deal.
About Oz Solar Needs (Solar Company)
14/96 Gardens Dr, Willawong QLD 4110, Australia

1300058561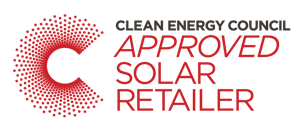 Oz solar needs exist to happily serve our community with the incredible experience of benefiting from the power of the sun at their homes or businesses. Since our business is built on happy customers who are eager to refer their friends and family, it's in our best interest to provide outstanding customer satisfaction and service in every aspect of installation. Our team is dedicated to making sure that quality is built into everything we do and that our customers always receive the best products and services, keeping them informed every step of the way. All of our installers have undergone rigorous training through the clean energy council. Our products are backed by warranties held in Australia, our experience and knowledge set us apart from the competition and our commitment to serving the customer's needs is paramount. We have more than 10 years of experience and have installed around 4000 solar system.
Oz Solar Needs - Solar Panel Brands
Canadian Solar Jinko Solar Seraphim Panels Q-CELL Panels
Oz Solar Needs - Inverter Brands
Fronius ABB Growatt Sungrow
Solar Power
Hybrid Solar
Solar Hot Water
Off Grid Solar
Solar Maintenance/Upgrades
Commercial Solar installations
Read Oz Solar Needs Customer Reviews
Tuesday 2nd March, 2021
C Ramanath from Queensland
I would like to take this opportunity to thank Oz Solar Needs for the very quick and professional manner which our grid connect solar system was installed. I have got my system installed within two weeks of placing an order. The installation team and staff were very professional. I will certainly recommend Oz Solar Needs to friends.
Tuesday 2nd March, 2021
Ken and Dionesia Goebel from Queensland
We, the Hooper Taxation Services Pty Ltd, (Ken and Dionesia Goebel) would like to thank you "Oz Solar Needs" for your unbelievable, professional, honest, friendly and reliable service. You did an amazing job for our business and residential. What admire and amaze us the most is Jimmy's unconditional helping hand and friendly advices. We thank you Jimmy from the bottom of our hearts for always being there for us whenever solar problem arises. Solar has saved us a lot of money when it comes to power bills. We would highly recommend your company to our wonderful clients, friends and relatives. Keep up that awesome job and you are simply the BEST!!!
Tuesday 2nd March, 2021
Barbara Rogers from Queensland
Hi Jimmy, Hope you don't mind, but I just had to let you know how happy I am with the Solar experience. I got my first power bill 3 days ago and AGL owe me $156.51
Tuesday 2nd March, 2021
E & T Christensen from Queensland
Hi Jimmy, I would like to thank you and Oz Solar Needs for giving us quick service. I am a 71 year old pensioner. I have limited income to live on. I have got a 1.5kw system which saved my power bill and given us the credit of $23. Thanks again.
Tuesday 2nd March, 2021
R & P Mocker from Queensland
Thank you for restoring our faith in Australian companies. We didn't have to worry about anything with our solar panel installation Oz Solar Needs were quick, on time and provided the most suitable package for us not just the most expensive. Their follow ups has been wonderful, they make you feel you are important as well as being friendly and reliable. Thanks again.
Tuesday 2nd March, 2021
Heather from Queensland
I'll highly recommend this solar company if you want a quick installation with less hassle of paperwork. An electrician was very freindly. Call them for a quick quote and they come and visit for free site inspection.
Tuesday 2nd March, 2021
T & K Gates from Queensland
Our experience with Oz Solar Needs was outstanding. They're solar experts, Mark came to our home and explained how solar systems work and what we were eligble for in terms of government rebate. We also had other companies bid the project but Oz Solar Needs presented the best project. Their staff completed the project quickly and professionaly.
Tuesday 2nd March, 2021
Robyn Grills from Queensland
I would like to express how from the consultation at the beginning of our Solar experience through to the installation of our panels and inverter, it has been very easy. We are very happy and would recommend Oz Solar to anyone considering installing solar in our area.
Saturday 19th September, 2020
Stanley from Queensland
I am very pleased with the installation that took less than 2 weeks. Competitive prices and top quality products
Sunday 2nd February, 2020
Heena Tangri from Queensland
5 stars
Saturday 11th May, 2019
Divyang from Queensland
Best service. careful installation. competitive prices. Best in class quality
Tuesday 15th March, 2016
Alrale Chen from Queensland
Would recommend
*Please note that supplier ratings, reviews, and opinions shared on yoursolarquotes.com.au are the opinions of the reviewers alone and do not reflect the views or opinions of Your Solar Quotes. Read more at our Terms & Conditions under 'Installer Reviews.'
Oz Solar Needs Top Solar Service Locations