Is Optimum Solar Energy the best solar installer for you?
We've collected thousands of installer reviews to make sure your search for solar is safe & hassle-free.
Click 'Compare 3 Quotes' below to make sure that you're getting a good deal.
About Optimum Solar Energy (Solar Company)
4/174 S Pine Rd, Enoggera QLD 4051, Australia

0418122226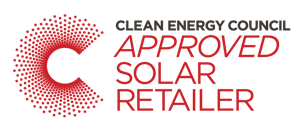 Optimum Solar Energy had its humble beginnings being first established as an electrical contracting business in 2014. It's Founder Ryan originally was operations as a sole trader but with demand and and great feedback from his customers the decision was made to create the company Optimum Electrical Qld Pty Ltd. Since then the company has enjoyed rapid growth and now with the sole focus on renewable energy Optimum Solar Energy was established
Solar Power
Hybrid Solar
Solar Hot Water
Off Grid Solar
Solar Maintenance/Upgrades
Commercial Solar installations
Read Optimum Solar Energy Customer Reviews
Thursday 8th April, 2021
Joel Torpy from Queensland
If you're reading the reviews to decide whether to choose OSE for solar, do it! Ryan was very professional without the cringey salesman nonsense I got from other companies. He was thorough in his explanations and answers to my numerous questions. Pricing was very competitive and he went above and beyond to make sure I was happy with every detail from the panel orientation/layout to the exact height the inverter was mounted at. Having just built a new house I have worked with many tradespeople and I can say from start to finish, this was the best experience.
Thursday 25th March, 2021
Anthony Burrows from Queensland
What can I say, Ryan of Optimum Solar Energy is professional, trustworthy, honest and reliable. We recent engaged Optimum Solar Energy install solar to our house. Great service, product, support and workmanship. If you want to enjoy the benefits of solar power then I highly recommend Ryan and the Optimum Solar Energy Team.
Thursday 25th March, 2021
Steven Travis from Queensland
Ryan and team were excellent. From initial quote to quality service, everything was above expectations. They even fixed my TV antennae, which was awesome. Nice to have a local business doing a great service with a great price.
Thursday 18th March, 2021
John Ruddick from Queensland
We went out to tender for a solar solution for our commercial property on Newmarket Road, Wilston in late 2019, and after meeting with several companies, we selected Optimum Solar Energy. Ryan and his team did a fantastic job throughout the entire installation and commissioning process, and we are now enjoying savings of up to 75% of our previous power bills. I'll definitely be getting Ryan to do solar on my private property as well now.
Thursday 21st January, 2021
Luke Gaskin from Queensland
If you need solar power, see Ryan and his crew from OS Energy. Competitive price, great system, excellent service and workmanship with a no bull*hit approach. Very happy I chose him for the work. I know of 4 other people that have used Ryan for their solar installs and they say the same thing. Would definitely use him again.
Wednesday 6th January, 2021
Kirsten Pattison from Queensland
Ryan's service and knowledge with Solar is outstanding. I had a small basic system and other installers wanted me to replace and upgrade, Ryan actually listened to my needs and requirements and added a system to my existing which saved me a lot of money. I am a Property manager and now are recommending Optimum to my Owners who want solar and also using Ryan to help with any faults and repairs to existing systems.
Wednesday 6th January, 2021
Terry Manderson from Queensland
Ryan went over and above to get and install the best performing solar system for my needs at the best possible price within my budget. Having dealt with other solar focused electricians before my experience with him was a watershed moment when you realise this is how it is meant to be versus how it has been in the past. He and his team set the new standard of expectation for all trades going forward. Any day of the week I'll happily hand out Ryan's number as a referral.
Wednesday 6th January, 2021
Lachlan Carkeet from Queensland
Ryan, the owner of this Solar company is fantastic. He is honest, hard working and reliable. His team work well together which is reassuring. Ryan came up with a solution for our energy needs which we were very happy with. The install was done over two days because he didn't want to rush the job. Also, he is always contactable if you have any questions. Highly recommended. Christine and Lachlan, Bracken Ridge
Wednesday 6th January, 2021
Jarrod Etherington from Queensland
Ryan provided exceptional service for both the quotation and install. His attention to detail and hard work made for an easy process. Himself and Josh worked tirelessly in the heat to get the job done, were easy going and left the work areas tidy after completion. Highly recommended Ryan for any solar job.
Tuesday 17th November, 2020
Roger Saul from Queensland
When it came to solar I didn't know where to start with so many choices out in the market. I looked around and it wasn't long before I was meet with pushy sales people who were not interested in what I wanted. Ryan gave me honest and frank feedback. This gave me the information to make an informed decision when choosing a system to install. Ryan was able to give me background information about the products which were to be installed which gave me extra confidence that this system would suit my needs. He and his team were courteous, professional, punctual and competitive on price. I highly recommend Ryan and his team. Thanks for the great job.
Monday 28th September, 2020
Jasmine Foschiatti from Queensland
These guys are the best. Seamless installation with amazing performance compared to our old system. Professional, friendly and extremely helpful. Cannot recommend highly enough.
Wednesday 9th September, 2020
Rob Laird from Queensland
Fantastic job. Looked around and got a few quotes. Ryans service, attention to detail and knowledge impressed me. I can now also say that follow up support is outstanding as well. He stands behind his work. Very happy.
Tuesday 8th September, 2020
Jonathan Kennedy from Queensland
Ryan is a solid operator and installer. Explains what you need and doesn't try and baffle you with salesman talk. He quotes on the best system for your needs and explains how the system works. Highly recommend calling Ryan to get an honest solar system recommendation and competitive quote.
Tuesday 8th September, 2020
Shane van Druten from Queensland
Forget the big players, Optimum Solar Energy is what you want. After literally 11 different quotes and weeks of conversations with other parties, Ryans hands on customer service is second to none. Not one other company took the time to do a physical inspection of my roof let alone explain the pros and cons of all my options. From start to finish you will be looked after by Ryan and the boys.
Tuesday 18th August, 2020
Brian Lord from Queensland
We had so many questions and got really confused with all the solar products and company offers. Ryan answered all our questions and nothing was too much trouble for him. He explained everything to us. On the day of our install, Ryan and his staff were exceptional in their knowledge and installation of our system. So professional, polite and just really genuine in every aspect. Fully recommend OSE and we are glad we made the choice of them for our 3 phase system. Debbie and Brian, Beerburrum
Tuesday 11th August, 2020
Stewart Rutherford from Queensland
Ryan and his team were efficient, friendly and professional at all times. Great value for money and I'm really impressed with our system and value we are getting back on our electricity bill.
Wednesday 15th July, 2020
Daniel Chapman from Queensland
Next level of service form Ryan and his team. They came at short notice to fix a problem that another company stuffed up. Ryan explained every step and process to fix the problem
Wednesday 15th July, 2020
Minara Begum from Queensland
Two weeks ago Ryan and his team at Optimum Solar Energy did a wonderful job installing Solar for our house.Thank to Ryan and his team you guys did a grate job can't thank you enough. Ryan was honest and very professional throughout the whole process. We highly recommend Ryan and the team at Optimum Solar Energy. Anyone who is looking to install solar ,Optimum solar is the one to call, best people to work with and very honest. Thank you again to the entire Optimum team all the best.
Wednesday 8th July, 2020
Lisa Chapman from Queensland
We needed our solar panels moved and after numerous attempts to contact our existing solar company with no luck, we decided to find another company to help us out. We contacted Ryan and he was there the very next day! Our panels were relocated with no fuss, professionalism and cleanliness! I would absolutely recommend Ryan and Optimum Solar. Get onboard!
Wednesday 10th June, 2020
ujith de silva from Queensland
Ryan and his team did a efficient and excellent job installing solar system. Thank you guys. Highly recommend Optimum Solar.
Wednesday 3rd June, 2020
Matthew Ellis from Queensland
Ryan and his team at Optimum Solar Energy did a great job with my Solar install. They are all very professional throughout the whole process. I would highly recommend Ryan and the team at Optimum Solar Energy if you are looking to get Solar installed.
Wednesday 3rd June, 2020
Jackie Patten from Queensland
Ryan made it so easy for us from day one. From getting a competitive quote for our needs right through the installation. It's not easy to explain to baby boomers that are not really tech savvy how this new technology works but with endless patience he got us there in the end and continues to support us with any queries It's great to see the finished product actually showing on our telephone screens and reflected in our bills.
Sunday 17th May, 2020
Jim Russ from Queensland
Optimum have just finished our new installation and we are delighted with their efforts. We got onto them from a strong recommendation by a friend of ours and we haven't been disappointed. Their pricing was both fair and competitive If you're thinking about solar you should give Ryan a ring
Thursday 14th May, 2020
Peter Brierley from Queensland
Optimum Solar did a wonderful job on a tricky site. Ryan went the "extra mile" correcting some wiring issues in my house that did not meet his High Standards. Service was excellent and so was the price. I am VERY happy with the result and to award 5 stars.
Wednesday 12th February, 2020
Jeanette Giudice from Queensland
Ryan was so helpful I cannot thank him enough. His knowledge of the products helped us so much. He guided us through the process from start to finish. Installation was quick and precise. Use and running of the product was explained in-depth so I have a good understanding of it. I would recommend this company to anyone requiring Solar.
Tuesday 11th February, 2020
Dieter Beckhauser from Queensland
Can not speak highly enough of Ryan and his team from Optimum Solar. Right from the initial quote, removal of the old panels and installation of the new system , I found Ryan to be professional, honest and straight forward. We are very happy with the work done and would not hesitate to recommend Optimum Solar to future clients.
Monday 28th October, 2019
David Brown from Queensland
Fantastic job done with no fuss and completed on time thank you guys
Friday 3rd May, 2019
Michael Fretwell from Queensland
Exceptional serivce and advice, I contacted Ryan after having doubts about the quailty of a previously quoted system that after researching wasn't going to pay off long term. After speaking with Ryan he Installed a ABB/ Jinko 5kw system.
Saturday 25th March, 2017
Cliff McCarty from Queensland
Great service, made an appointment and these guys were there on time, difficult job but no problems to them, Thankyou
Monday 13th March, 2017
Sharon Brown from Queensland
Had 2 air conditioning units installed just before Christmas- didn't expect such great service and quick turnaround. And thank goodness, as the heatwave was on us.
Sunday 5th April, 2015
Rebecca Mallett from Queensland
Great work. On time and great value. Definately recommend to anyone
*Please note that supplier ratings, reviews, and opinions shared on yoursolarquotes.com.au are the opinions of the reviewers alone and do not reflect the views or opinions of Your Solar Quotes. Read more at our Terms & Conditions under 'Installer Reviews.'
Optimum Solar Energy Top Solar Service Locations