About Open Electrical (Solar Company)
6/204 Logan Road, Eight mile plains

1300611161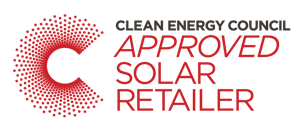 OPEN ELECTRICAL - REAL ELECTRICAL CONTRACTORS, NOT A SALES COMPANY. We've been operating under the same ABN since 2013, and have installed thousands of solar arrays both commercial and residential. We love offering custom solutions, not an out of box solution by a non-professional. We work with some of the best brands offered in Australia, ensuring your system will last years. Proud to say we don't use Subcontractors, but a team of fully qualified CEC-approved installers, some of who have completed hundreds of installs. We give you a great solution the first time at a great price!
Open Electrical - Solar Panel Brands
Enphase, SolarEdge, Sunpower, REC, Phono, Winaco, Trina, Longi, Jinko, and Hyundai
Open Electrical - Inverter Brands
Fronius, Delta, ABB, Sungrow, Growatt, Enphase, SolarEdge, Solis,
Open Electrical - Solar Battery Brands
Telsa, LG Chem, Duracell, Sungrow, Redback, BYD, Sonnen
Solar Power
Hybrid Solar
Solar Hot Water
Off Grid Solar
Solar Maintenance/Upgrades
Commercial Solar installations
Read Open Electrical Customer Reviews
Friday 19th November, 2021
Wendy Pitkin from Queensland
Just had solar panels installed, very happy with the service from sales rep to installers, very easy to talk to, no nonsense, no pressure, very willing to install to suit you the best, would recommend to everyone to check out this company if thinking about installing solar.
Thursday 11th November, 2021
Gerard Dunne from Queensland
Highly recommend these guys for the advice and installation of a solar system. They did an excellent job for me and were by far the best price for a Fronius inverter and REC Panels. Talk to them, you will not be disappointed !!
Wednesday 10th November, 2021
Roger Andrews from Queensland
The initial interview for extra solar panels was informative and easy. My decision to proceed was made smoothly due to the knowledge provided. From this point on every part of the job was on time and expertly done.
Tuesday 9th November, 2021
Gerard Dunne from Queensland
Highly recommend these guys for the advice and installation of a solar system. They did an excellent job for me and were by far the best price for a Fronius inverter and REC Panels. Talk to them, you will not be disappointed !!
Monday 18th October, 2021
Veenu Mubarak from Queensland
We had a 10 kw solar system installed at home, very professional, responsive and solid installation. Would recommend to anyone looking for solar. First quarter bill today with 20 days of solar feed in tariff. Bill down from average of 700 to 280. Happy customer
Sunday 17th October, 2021
Jacob Balzer from Queensland
The guys worked hard to get our 6.6kw system up racing against an oncoming hail storm. Couldn't be happier for choosing open electrical to install our solar system.
Friday 24th September, 2021
Nick Smith from Queensland
these guys went above and beyond for our solar panels to fit our roof. 8kw and we received our 1st bill of $145cr. thanks guys!
Tuesday 14th September, 2021
Gustavo Morao from Queensland
I contracted the Open Electrical team to install a 10.5KW solar system and can't be more happy with that decision. The team is very professional and experienced in the field. Their service and communication is outstanding and I would recommend them to anyone looking to get a solar system installed. I did about 6 quotes with other providers before getting in contact with Dennis from Open Electrical. After he went through all the different options, explained the process and how they do the job I felt way more comfortable with them than with any of other provider. Legends!
Thursday 26th August, 2021
Shraboni Sarkar from Queensland
Very prompt and excellent pricing! Installed solar system for us and we are highly impressed.
Tuesday 17th August, 2021
Shane Yates from Queensland
Excellent customer service and install gentleman were informative and very professional. Would with out a doubt highly recommend Open Electrical.
Wednesday 11th August, 2021
Karen Artis from Queensland
Solar panel installation. Luke and Hedy were professional and efficient. The solar panels were installed and operational within three hours. Rubbish removed. We'll done guys
Tuesday 10th August, 2021
bre jen from Queensland
Luke and Phil installed our solar panels they were very professional, courteous and got the job done quickly
Tuesday 10th August, 2021
Sandro Petrini from Queensland
The team at Open Electrical replaced our solar system as requested, on time at a competitive price, with efficiency and always keeping us informed throughout the process, from the office administrator Nina to Luke the electrician on-site. I would highly recommend them to all my family and friends. Excellent service!!
Wednesday 7th July, 2021
Prem P from Queensland
I second all the 5 star reviews. It was a breeze dealing with open electrical from initial consultation to final installation. Dennis was straight fwd with our requirements during initial consultation. Nina coordinated everything else seamlessly to initiate the process. Rhys and Luke did an amazing job not only installing the solar system but took time to explain everything after the install. Luke was very responsive 2 weeks after the install to explain calculations on the inverter mobile app. Well organised team, great job. Chat to you soon when i am ready to install a battery to the unit.
Tuesday 6th July, 2021
Alisa Panzram from Queensland
Highly recommend, Open Elect were competitive with their price, quick with their response to questions and were great with communication throughout the whole process. They kept us informed at all times. We are 3 hours west of Brisbane and they provided fantastic service for our solar installation. We installed a 17.1kW system and couldn't be happier.
Tuesday 6th July, 2021
Karen Coombs from Queensland
Great service by Open Electrical from the quote through to installation. We engaged them to provide A full solar system. Dennis was thorough and very knowledgeable and answered all our questions during our quote phase. The price was extremely competitive but capped with good service was a win for us. Installation had minimal disruption and was on time and seamless. System is working great. Would definitely recommend and use again when needed.
Tuesday 8th June, 2021
Nicolas D from Queensland
Installed 5kw solar system for us, connected wifi monitoring. Small details like moving whirlybird to fit all panels on 1 side of roof was appreciated. Best quote i got on southside.
Friday 23rd April, 2021
Robert Duncanson from Queensland
Just had solar system put in by Open Electrical very efficient profession installation team as as well as polite and tidy.
Tuesday 13th April, 2021
Mitch Fulton from Queensland
We highly recommend open electrical, professional from the start to the finish who really understand solar and what you need with a very competitive price , with electrician installers who are actually employed for open electrical.
Tuesday 6th April, 2021
Andrew Harding from Queensland
Found everyone from sales to office staff, to be honest with a great attitude. I had a 6.6 kW solar system install with no issues. The installer's were fantastic. Very efficient, very polite and cleaned up any mess they made. The installation itself looks great and with me being a fellow electrician you can be sure I gave it a good inspection.There are very few electricians I would let work on my house or as in this case my Mother's house but I would gladly have these guys back.
Wednesday 10th February, 2021
Vishakha Vadera from Queensland
I used open electrical to install a 10kw solar system. I found the service to be excellent! I received honest information about my solar needs and the pricing was very competitive. Throughout the process the team was always in communication with myself and the guys who did the installation were great and on time. My first bill has arrived and I'm very happy! I then used the same company to install fans and lighting. Again the service was fantastic and would recommend Mark and his team!
Friday 25th December, 2020
Craig N from Queensland
Open Electrical professionally installed a 6.4kw system at my home in Warwick Qld. My system included 16 phono panels with a Sungrow inverter. Salesman Marty was honest and patient with my many questions. Office manager Nina was responsive with scheduling and administration. Electrician Mark ensured installation with excellence according to signed agreement. I am completely satisfied with the products and the whole installation process.
Thursday 3rd December, 2020
Anna H from Queensland
We recently had electrical work done for our pool, inside lighting and aircon install by the Open Electrical team. These tradies were an absolute pleasure to deal with! Given the size of the job, we had some questions. They explained everything we needed to know and offered helpful advice. Prompt service and quality work in record time. Very friendly guys to work with! Will definitely use them for the rest of the electrical work during our reno, I highly recommend them!
Thursday 3rd December, 2020
Monique Lamb from Queensland
Solar installation, they personalised it to suit our needs and our budget. Unlike so many of the other solar companies out there that go into liquidation just before your warranty expires, the warranty is with their company, so it's in their best interest to only offer products they believe are up to scratch. We ended up with more panels than we were hoping for and the service was second to none. Luke and Jackson were in time, polite, respectful and super friendly, as were all the hard working team. And boy do they work hard!!! I was so surprised at how easy it was and the expected installation time of 2 days (we have a very awkward and tall townhouse) was completed and generating electricity by early afternoon. Bring on summer, my air conditioners are ready and waiting.......! Highly recommended!! And thank you Mark, it's been a pleasure dealing with you. Monique
Wednesday 2nd December, 2020
Colette Bowes from Queensland
The service was extremely good and professional. Marty Wilcox was very knowledgeable and advised on the best solar systems for my needs. I did not feel any pressure at all. He was an absolute delight to deal with. The installers were on time and left no mess as well. The whole company was very good and highly recommended
Wednesday 2nd December, 2020
Jerome Farrell from Queensland
I contacted Open Electrical last summer about our aircon that had stopped working and they've exceeded our expectations. Very satisfied with their service, couldn't fault them. We then also arranged for them to install our induction cord top. Good communication skills, prompt responses, friendly staff and a great outcome. They're very professional and I would highly recommend their services.
Wednesday 2nd December, 2020
Moni Ketchion from Queensland
If you are looking for a great local team for an affordable price, Open Electrical is the best around. We recently had some fans installed, some faulty wiring replaced and brought up to standard, and a huge solar system installed. Their price was so competitive we were able to double our solar system size and still stay within our planned budget, and they handled all the rebate paperwork for us as well. Mark and Luke worked quickly and carefully and kept us in the loop with every step. We are now fully set up to stay cool all through our Brissie summer! Thanks so much to the Open Electrical team for your great work!
Wednesday 25th November, 2020
James Walters from Queensland
Open Electrical have been professional, knowledgeably and helpful since the start. My wife and I met with Mark during the sales process, he was very professional and were kept in the loop the whole time, and the end result has been amazing! We can highly recommend the team at Open Electrical for our new 6.6kW solar system...Its great to be helping the environment whilst saving on the bills so thanks Open Electrical!
Wednesday 25th November, 2020
Joe Lazzaro from Queensland
Very Happy with our solar panel installation quality and service all the way around. Highly recommended.
Friday 20th November, 2020
Dean Arpel from Queensland
Impressed with Mark and the team from the quote process right thru to the install. The whole team was friendly and professional. Our 6.6kw Jinko/Sungrow system is averaging 43kwh per day. Thanks guys for a smooth experience.
Friday 24th July, 2020
Jacob Wild from Queensland
Great service, very knowledgeable and helpful. Have recommended to others and would do so again.
Tuesday 23rd June, 2020
philly P.Chapman from Queensland
Very professional and good service for our solar installation. Thank you. Highly recommended!
Wednesday 15th July, 2015
Bettina Heinrich from Queensland
Mark recently installed new fans, lights and an Air-conditioning system in our place in Annerley. He service was exceptional, he was on time and did a great job. I highly recommend Open Electrical for your electrical work.
Sunday 15th March, 2015
John Bandey from Queensland
Extremely professional 5 star service. Excellent very neat workmanship. I recommend Open Electrical to everyone looking for a solar solution for their home or company.
*Please note that supplier ratings, reviews, and opinions shared on yoursolarquotes.com.au are the opinions of the reviewers alone and do not reflect the views or opinions of Your Solar Quotes. Read more at our Terms & Conditions under 'Installer Reviews.'
Open Electrical Top Solar Service Locations