Is One Stop Utilities the best solar installer for you?
We've collected thousands of installer reviews to make sure your search for solar is safe & hassle-free.
Click 'Compare 3 Quotes' below to make sure that you're getting a good deal.
About One Stop Utilities (Solar Company)
45 Leakes Rd, Laverton North VIC 3026, Australia

1300178678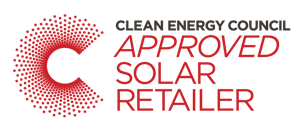 Solar Power
Hybrid Solar
Solar Hot Water
Off Grid Solar
Solar Maintenance/Upgrades
Commercial Solar installations
Read One Stop Utilities Customer Reviews
Sunday 5th January, 2020
Kaustav Mitra from Victoria
Very efficient people! They got it installed in a week's time. Excellent work! Highly recommend.
Sunday 17th November, 2019
Joseph from Victoria
We got our solar installed last week. The whole process was a pleasant experience and I am impressed with the professionalism of the sales person (Vikram) who is very patient and friendly and also with the office staff who were quite prompt. I would highly recommend One Stop utilities to anyone looking to go solar . Pricing is competitive too!
Thursday 10th October, 2019
Ishtiaq from Victoria
My Solar got installed today. Great service, very competitive prices, super responsive. They know what they are doing. Vik was always available to answer any questions and explain pros and cons of different products. Already referred to few of my friends!
Wednesday 2nd October, 2019
Lisa from Victoria
This is my first time installing solar at my house. Nick and vik both helped me whenever I had any concerns relating to the solar installation. Even sometimes they might not be able to pick up my calls because they are busy but they will always get back to me and made sure that everything is fine. The guys that came to install the solar panels at my house are very nice. They explained to me clearly exactly what they will be doing. They even asked me where I wanted to place my inverter machine and also assist me with their opinion in what place they think is best to put it. The guys got the job done without any problems and cleaned up all the mess after they left . One of the installer name Justin is very nice he even told me in the future if there's any problems give him a call and he will help me . Even after installation Nick called to confirm if I had any problems but I clearly told him I'm very satisfied with ONE STOP UTILITIES services like I know installing solar isn't simple like there's a process you have to go through and I'm very happy that my friend has recommended me one stop utilities . With their help it made the process smooth and I wasn't left alone like thanks so much guys for giving me a good quote and also thanks to the guys that did the installation, now I'm one happy customer.
One Stop Utilities Top Solar Service Locations